Hanna Sandström, Social Work programme, FH Vorarlberg, Austria
My name is Hanna and I have recently returned home from doing an exchange semester in Dornbirn, Austria. This fall I'm starting my fifth semester in the social work programme, meaning I did my fourth semester abroad. I studied at a really small and friendly university called FH Vorarlberg- University of Applied Sciences.
In hindsight, going abroad was the best decision ever. Before leaving, during the coldest and darkest time of the year, I was really sceptical of whether I should go or not. I thought about the fact of leaving my family, my friends and most importantly, my boyfriend. As I thought I knew myself best, I was convinced that I would regret the decision as soon as I got to Austria and that the semester would feel like an eternity. But it turned out that I didn't know myself at all. The second day in Austria (I can't count the first one, because I was just sleeping all day after all the travelling and new impressions), I had already forgot everything about regrets or being homesick. Which is not so hard to imagine, since this was by bedroom view.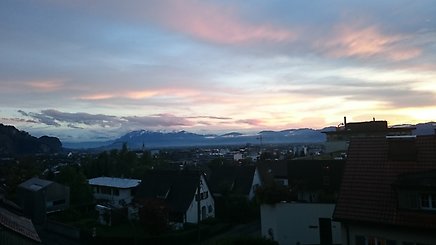 It took me some time to get used to the Austrian school system, and the way they do things. Since we did all our courses over a span of the entire semester, it was sometimes hard to keep things apart and so. I did six courses, covering subjects such as human rights, the EU, methods in social work, and much more. Instead of having written exams, we had a lot of presentations and/or papers. We had classes about 1-2 days a week, and the rest of the time we had self-studies. All the professors were really inspiring and taught me so much about social work, and not just about their subjects but also about being a social worker in general. Since it was a really small university, the professors knew all of their students, creating a totally different social environment compared to the one in Sweden. After class, the professors and the students would go down to the cafeteria and share a beer together and just enjoy the company. The best part about the school: the panorama windows facing the amazing alps! Because I was truly living in the middle of the mountain range, with a thirty-minute walk to the wilderness.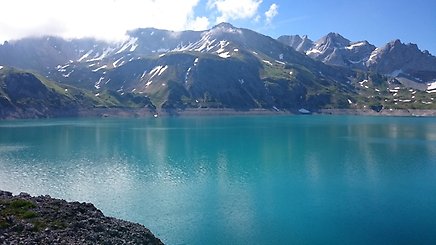 The International Office at FH Vorarlberg was so helpful and gave me all the info I could possibly need. They even arranged the accommodation for me, so the only thing I had to do was choose a room number. The costs of living in Austria is about the same as here, and therefore also the rent for the apartment. I paid 399 euros (approximately 4000 sek) per month, for a private bedroom and a kitchen+ toilet that I shared with two others. The apartment was newly renovated and was therefore in really good condition.
After just a short time I had made friends that I knew would be for life, and just writing about it makes my heart all warm. The funny thing is, I was prepared for my semester abroad consisting of 5 months of studying, and nothing else. In reality, my semester abroad consisted of meeting amazing people from literally every corner of the world, sharing crazy memories such as mountain hikes that where way to dangerous, parties that you never knew how they would end, baths in beer, street carnivals and so much more. I lived in a house with 24 other exchange students, meaning I was constantly surrounded by my friends. Life was never boring in Austria!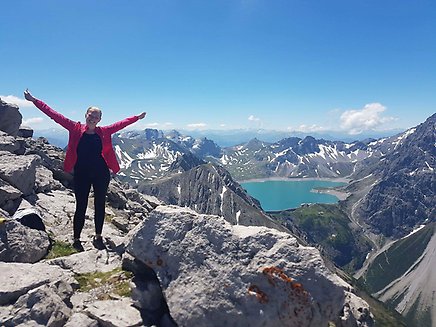 This has brought me such a deep desire to travel the world, not only to meet all my new friends but also to visit all the places they have told me about, that I six months ago, wouldn't even consider going to. And the best thing is, now I have local guides from all over the world who are ready to give me the best travel tips! Living in Austria also meant having so many countries just a few hours away; Germany, Switzerland, Lichtenstein, Italy, Slovakia, Czech Republic and probably more. So of course, I took the opportunity to travel as much as possible!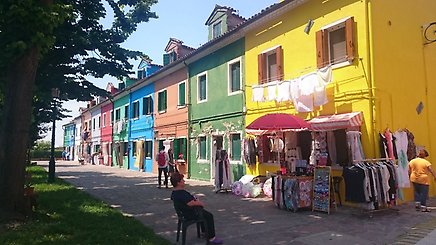 Even if the school is what I came there for, I have to say that the best apart about my semester abroad was the life outside of school. It was always something going on, and something to look forward to. I'm so happy I pushed myself to do this because I know this is an experience I will carry with me for the rest of my life!
If you are thinking about studying abroad, no matter if it is Austria, South Africa or Canada, or even Denmark- Do it!! And please feel free to write to me and I will give you as much info and tips as I can. And also, I can give you the best pep talk if you are feeling doubtful!
My e-mail is: saha15za@student.ju.se