Alexander Koivisto, Social Work programme, Florida State University, USA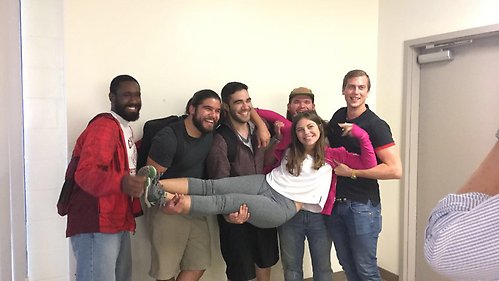 Hello. My name is Alexander and I did my fifth social work semester in Tallahassee, Florida at Florida State University. I have always thought of traveling after high school but it kind of never really happened. I started studying Social work a year after high school and never really thought I could combine traveling abroad with my current studies, that was until I found out about the exchange program at Jönköping University. Me and my friend Isak both got excited when we first heard about the exchange program. We immediately started to plan where to go. I have always wanted to travel to the US and when I saw that we had that as an option I got super excited. It is one thing to visit a country as a tourist, but it is a completely different and way more awesome thing to visit as a student. It truly felt like a once in a life time experience and I did not hesitate to apply to the exchange program.
When we arrived in August it was incredibly hot and humid. Both me, and Isak laughed at the surreal realization that we are going to study in a country that has "Swedish summer weather" all year around (except the humidity and the insane rain showers). The dark, cold weather in Sweden never really was my thing, so I was pleased.
I studied at Florida State University. It was an incredibly big school with 42.000 students. The campus was as large as a small Swedish city. I studied four courses: Family violence across the lifespan, social work practice with individuals and family, social work practice with groups and social work practice with communities and organizations. The courses were great. It differed quite a lot to how the courses are structured here in Sweden. We had a lot of tests with multiple answer questions, seminars quizzes and some papers. At Jönköping University, it is larger papers, some seminars then a final big exam. I would say it was more to do at FSU (Florida State University) but it was smaller, less frightening projects and exams. The quality of the courses were great, I truly learned a lot. Social work in the US is not exactly the same as in Sweden and it was interesting to learn how it works in countries outside of Sweden. The teachers I had were super kind. I was surprised about how much more personal the teachers were at FSU. Isak and me once even got invited home to have dinner with one of teachers after school. That was not something I am used to as a shy Swede ;)
First day of school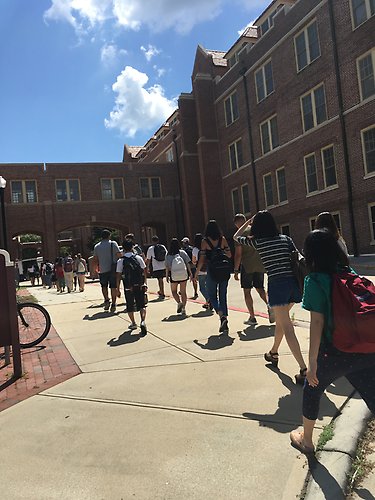 Both me and Isak lived togheter at an apartment complex called University Village. It was an awesome place. We had a room of our own, a living area and two bathrooms that we shared together with a third guy that lived with us. Just outside of my window there was a pool that I spent a lot of time at. I found the apartment through a facebook group. I had to sign up for a 12 months lease which was not what I was hoping for. It was as expensive to live there as it is in Sweden. I would recommend that you join facebook groups when you want to find an apartment in Tallahassee. There are a lot of people that have short-term leases that they want to get rid of. I wish I knew that before I arrived to spare me from the hassle to find someone else to take over my lease (it was also expensive to transfer the lease). All in all, I enjoyed staying there but it was stressful to find someone to take my lease as well as a little expensive.
View from my apartment window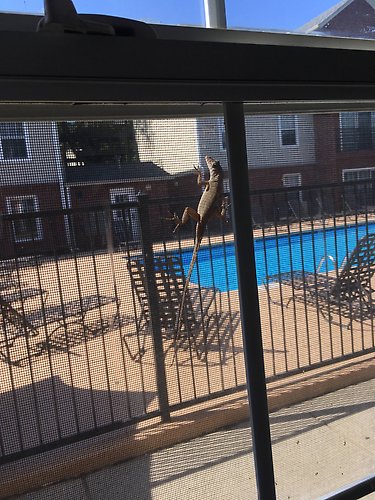 We had a warm welcome at FSU. The first day of school all exchange students went on a tour on campus as well as info meetings. I had a good contact at FSU that I could ask all my questions before arrival which I was grateful of.
The general price for everything in the US was similar to how it is in Sweden. However, fast food and unhealthy stuff was way cheaper than healthy food.
During my stay I have experienced and learned a lot. My verbal speaking skills increased and I felt more comfortable speaking English than I ever have. I met many new friends and it is a great feeling to realize that if I would visit Tallahasse again I have friends that I can stay at. The whole experience of feeling like a normal student in a foreign country was way more fun than I could ever imagined.
The absolute highlight of the semester was going to an American football game. The stadium, the crowd, the marching band, the cheerleaders, everything was far from "lagom" as we say in Sweden.
College football game at Doak Campbell Stadium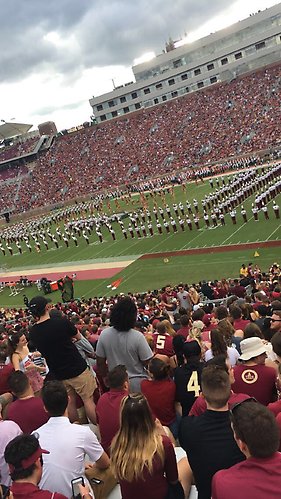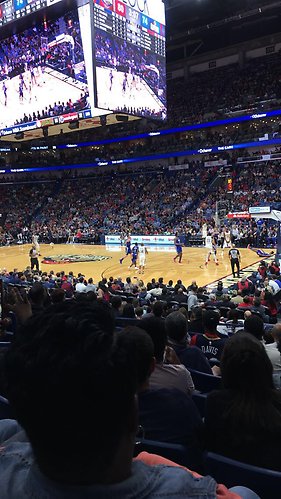 Basket ball game in New Orleans
If you plan on doing an exchange to FSU I would highly recommend that you join facebook groups to find a good place to stay and save some money to travel. We ended the semester earlier at FSU than we do in Sweden so me and Isak travelled to Los Angeles and New Orleans before we went home to Sweden. That was the perfect ending of a perfect exchange.
Universal studios in Los Angeles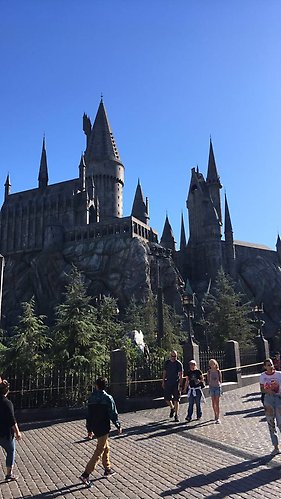 To be able to travel the world, meet friends for life, experience a new culture all while studying for my degree was an amazing experience. I would most definitely encourage everyone to do the same. If you have any questions about my exchange you can contact me: Alexander_Koivisto@hotmail.com