Ellinor Börjesson, Malin Ganelind and Emelie Koch, Nursing programme, University of Windsor, Canada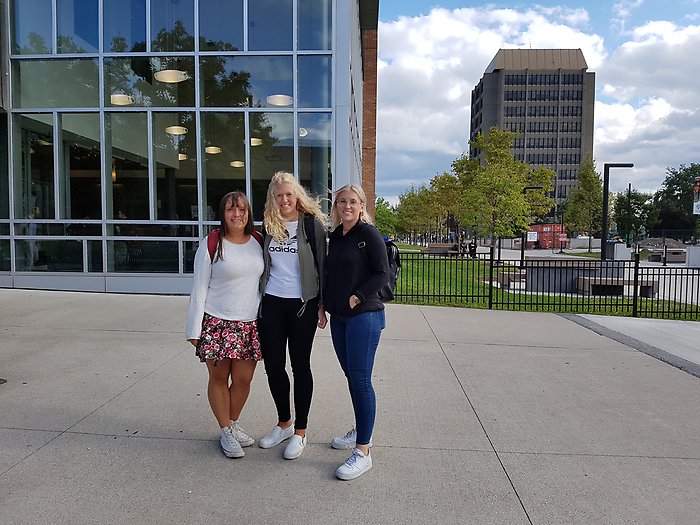 Hi, our names are Ellinor Börjesson, Malin Ganelind and Emelie Koch and we had the honour to spend our 5th semester, autumn 2017 at the University of Windsor, Canada, as nursing students.
Background
We took the opportunity to study our 5th nursing semester abroad. We chose to study in Windsor, Canada because we wanted to study in a country where the health care had a similar approach to Sweden. We were interested in taking part of the education from a different country and the education for nurses in Canada have a great reputation. Canada is also a huge country with many different types of nature and people, which we felt would be interesting to discover.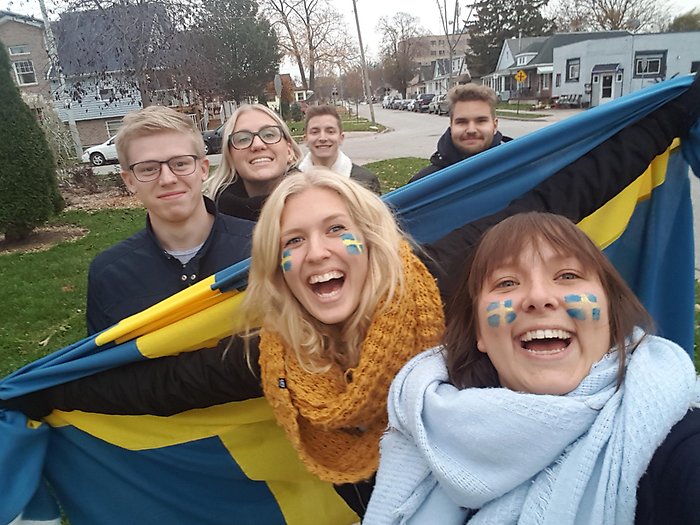 Courses
We took four courses during our exchange semester.
The classes we took were:
Issues in Global Health- the challenges we face within health all around the world.
Concepts of Leadership- what qualities a good leader should have.
Complex Health Problems l- how to put pharmacology, pathophysiology, anatomy and physiology all together to see the full picture of a patient.
Families Experiencing Crisis - mental health and different disease within mental illness.
"Concepts of Leadership" and "Complex Health Problems l" are two courses that are mandatory in Jönköping during our 5th semester. The other two courses were free for us to choose, but they had to be relevant for our education. We were allowed to create our own schedule before we arrived in Windsor, which we appreciated. We had two classes on Monday, one on Wednesday and one on Friday. All three of us felt that through all courses, we received good and new knowledge that will be useful for us in our upcoming profession as nurses back in Sweden.
Unfortunately, we weren't allowed to have any clinical placement during our exchange in Windsor. Although, we got help from the school to arrange a field trip to one of the two hospitals in Windsor. This was very exciting and helped us visualise for real what we studied in the class.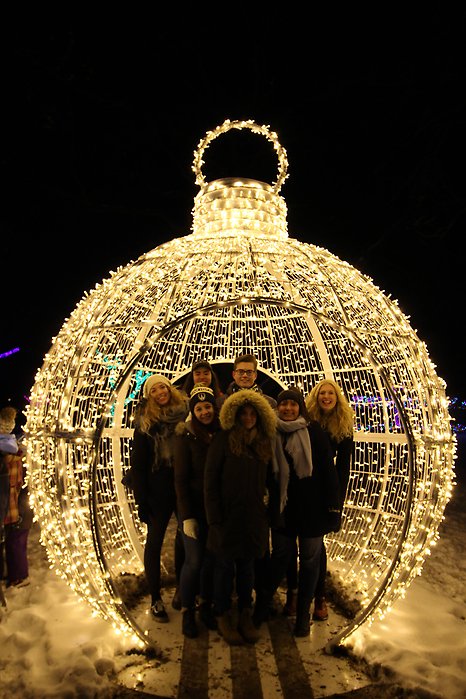 Information
Before arriving, the contact with the University was via the exchange coordinator Michelle, who was very helpful. Michelle helped us with everything, from apply for accommodation and guide us the easiest way to travel to Windsor, to get our eTA, and give us a checklist what documents we had to fulfill before arriving in Windsor. We could ask her any question and she answered them as quickly as she could. When we arrived in Windsor we had a meeting with her and she gave us all the information about the first two weeks at the University. During the whole semester she was our contact-person and gave us advices what we should do.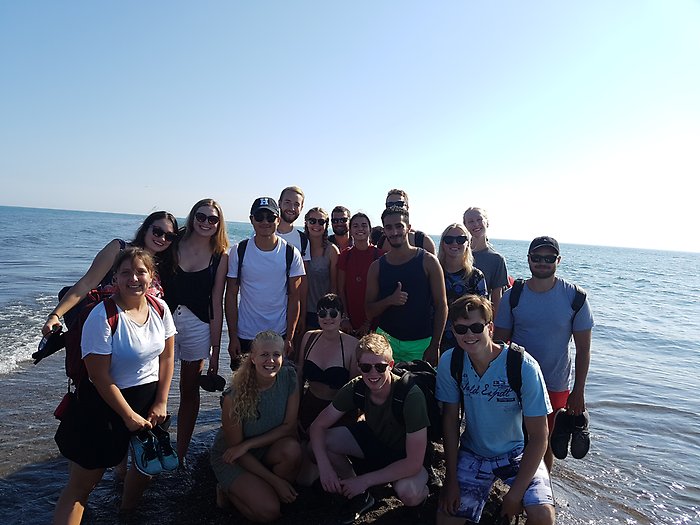 Living
Most of the exchange students choose to live in residence building called Macdonald Hall, we were helped to apply for the accommodation by Michelle. 30 exchange students doing different programs coming from different countries stayed there, together in two floors. Everyone have a single room each. The rooms are quite well-worn, but the bed is huge, and most rooms have a nice view over Windsor, the campus or the river. The rooms lie next to each other in a square, with small study-rooms in the corners and a lounge and the elevators in the center.
Together with us students live also an RA (residence assistant) in each floor, a person you can come to and receive help with almost everything, from a broken radiator to feeling stressed out by exams.
When it comes to food, all people living in residence had a meal-plan, which meant that you received a certain amount of money on your student card in the beginning of the semester to last during your stay. The money was, in our experience, enough to buy two meals per day, five days a week, and some snacks. We bought breakfast from the supermarket and kept in the small refrigerator in our rooms.
Costs
Both the cost, range and quality of food and shops are pretty much the same as in Sweden. It was easy and cheap to take the cab or the bus to different places in Windsor. To travel around Canada with train, bus or flight is more expensive than in Sweden, but the earlier you booked, the cheaper it would be.
Progress
All of us three improved our English to the better. We have also received a lot of valuable knowledge that we will have good use for in our future profession. To move to another country and live with completely strangers is to move outside your comfort zone, which makes you challenge yourself. This was a good thing for us, we all feel like we have grown as persons and met fantastic people from all around the world!
Advices
Something that we noticed was that many of the Canadian students were a little bit shy with us exchange students. A good advice is for you to go outside your comfort zone and take the first step and talk to them, they are very interested in you and most of them are nice people once you start talking to them.
Travelling, in all forms, is expensive in Canada. If you are interested in going away for a weekend or longer, figure that out and book your trip as soon as possible to save some money.
Try to keep an eye on how much money from your meal plan you can spend per day (or week if you will)- and stick to that - for it to last during your entire stay. That way you will not have to spend your own money on food the last week, and you will know if you have money to buy an extra Tim Hortons-coffee in the need of caffeine during the afternoon.
Many different interesting games (baseball, basketball, American football and ice-hockey) are held in Detroit, just a 20-minute tunnel-bus travel away. During the semester all of us had a Green card that you get when you travel through the tunnel-bus on the US boarder for the first time, which lasted for 3 months, this was enough for our entire stay and we could travel through the boarder as much that we wanted to.
Highlights
Vancouver, Banff, Calgary
During the break week in October, Ellinor went with six other exchange students on a trip to Vancouver, Banff and Calgary. We flew across the country to Vancouver. This is a beautiful city where we visited Grouse mountain, exciting restaurants and the Capilano suspension bridge. Our travel continued with a 13 h long bus-drive (cheapest way), which was okay since we travelled through the night. In the morning we found ourselves in Banff, a lovely village in between the "Canadian Rockies" (Banff National Park). The days we spend there consisted of a lot of stunning, Canadian nature, rivers, waterfalls, lakes, and even a wild grizzly bear! One of the best things were also the Banff upper hot springs, an outside swimming pool with 39 degree naturally hot water.
The last days we spent in Calgary we visited a mall, the Calgary tower and an interesting museum. This trip was one of the absolute highlights for me.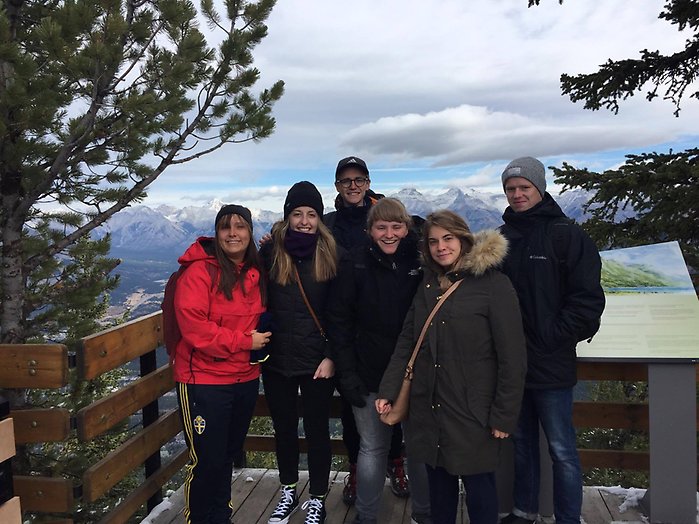 New York City
One of the highlights for Emelie and Malin was to visit New York City during the break week. We went to New York with one more friend. During the break week all of the exchange students booked travels all around north America and one of them wanted to join us. We did all the tourist things in New York. We visited the 9/11 Memorial museum and Ground Zero, the statue of liberty, the Empire state building, Top of the rock (Rockerfeller center), Central Park, Brooklyn bridge and of course we also did a lot of shopping. Easiest and cheapest way to travel on Manhattan except walking was to use the Subway. The highlights of our trip were to see the view over Manhattan from Top of the Rock and the 9/11 Museum.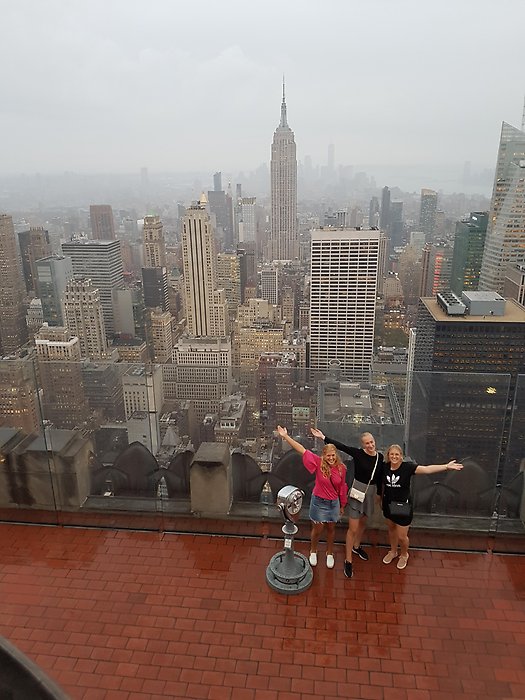 The best thing about going to Windsor and study abroad was to meet new people all around the world with different cultures. To have the experience of living in other country and experience new and other things from back home in Sweden is strengthening you as a person and increasing your knowledge in both the subject you are studying and the world we are living in. Take the chance to study abroad!
If you want to know more about our exchange you are welcome to send an e-mail to: boel1518@student.ju.se, gama1510@studnt.ju.se or koem1512@student.ju.se
You can also check our Instagram account from the exchange: Canadacrew.