Herman Zenk, Nursing programme, Glasgow Caledonian University, Scotland
My name is Herman Zenk. I spent my fifth semester (HT17) on the nursing program as an exchange student at Glasgow Caledonian University (GCU), in Glasgow, Scotland.
I've always been an outdoors person. The main reason I applied for GCU and Scotland was for the combination of life in a larger European city and Scotland's beautiful and wild nature.
Oban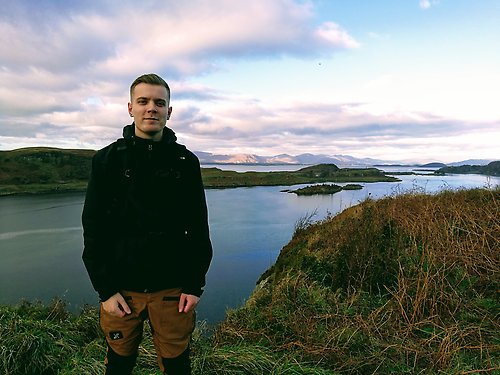 Before I came to Scotland I struggled to get everything sorted out in time regarding my accommodation and my learning agreement. It was a few stressful moments but everything worked out in the end. I arrived to Glasgow a few weeks before the teaching period would actually begin. I wanted time to explore the city and the surrounding areas before course work would take up too much of my time. I was staying at the university accommodation, a flat which I shared with five other people. The standard of the accommodation wasn't the highest but it was right next to campus in the city centre of Glasgow. During my first few weeks in Glasgow, the student welcome team was a huge help when I came to exploring and meeting new people. I went on a couple of trips with them including trips to museums and sights in the city and trips outside of the city to places like Loch Lomond National Park and the city of Stirling.
Edinburgh Castle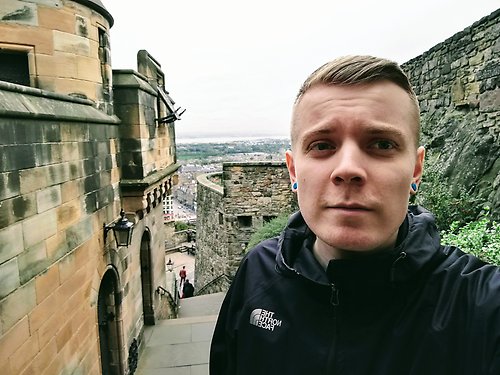 During my stay I took three courses. Teams in Interprofessional Practice (TiIP), Supporting Anticipatory Care for Long Term Conditions (SAC) and Enhancing Values Based Nursing Practice (EVBNP). The only one I found actually useful was TiIP. In that one we got to practice case scenarios with students from other professions such as physiotherapy students and diagnostic imaging students. The other courses either felt like they were too easy or a bit too advanced. The courses were chosen for me to fit the program, but I'm not completely unhappy with them.
I adjusted to life in Glasgow and Scotland pretty quickly. The culture is not that different from Sweden. Glasgow has a very rich culture life. The buildings are either old and gothic or newer ones that mostly look like lumps of gray cement. They mix well together though and there are a lot of murals around the city. There is a pub on every corner and I quickly found my favorite one. The general prizes for food and drinks are much lower in Scotland than in Sweden. It was such a luxury living so close to everything that was going on, from Harry Potter trivia nights to big concerts with popular artists.
Loch Ness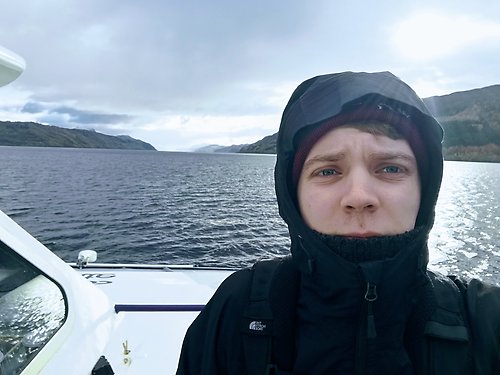 The Scottish accent took a while to get used to and even after a whole semester, I can't say that I fully understand it. I do however feel like my skills in English have improved and I am now more than confident in my abilities in using the English language.
The best part of going to Scotland was definitely all the exploring I got to do. I made trips to Edinburgh and to Oban on the west coast. A couple of friends and I also did a weekend in northern Scotland and visited Loch Ness and did some hiking. Glasgow has 250 days of rain per year and I'm honestly going to miss it. There's something soothing and calm about it.
North Third Reservoir