Philip Gunterberg, Nursing Programme, Bugando Medical Centre, Tanzania
My name is Philip and for the last few months I have been studying my fifth semester at Bugando School of Nursing in Mwanza, Tanzania.
My decision to leave my safe everyday life in Sweden and go to a completely foreign country to study was due to several reasons. I saw the opportunity to develop my language skills, meet new people, experience a new culture and gain a perspective on health care in a developing country compared to a developed one.
During our preparation for the exchange programme it was difficult to get information about the time frame of our stay at the school. We had to try to contact the school several times both by ourselves and with the help of staff from our home school before we received answers about how long time we were to spend in Tanzania.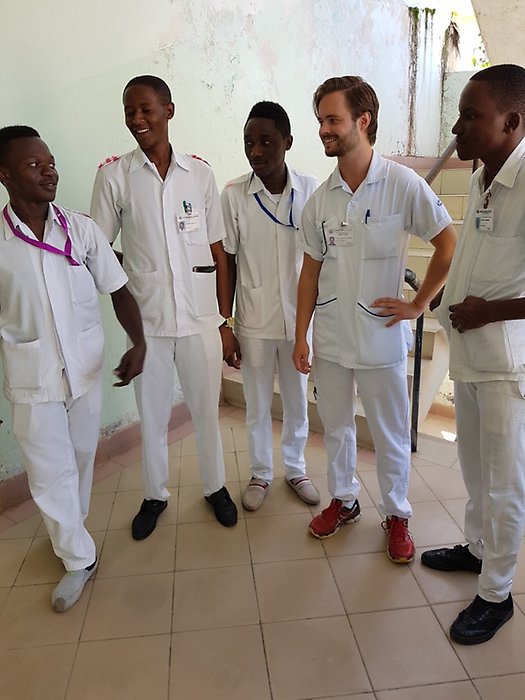 The accommodation was booked by our contact person from the school in Mwanza before we arrived. We had low expectations of the accommodation, but it turned out to be beyond our expectations. We had individual rooms and there was both hot water and Wi-Fi connected to the accommodation. Although there were many days without internet, several power outages and occasions without any water in the faucets. Our neighbours were both medical students and nursing students from other nations, so it was a perfect way to get to know new people!
The courses we took were Surgical & Medical Nursing and HIV/AIDS. The quality of these courses was equivalent to the courses we had in Jönköping. There was a teacher who lectured along a PowerPoint and the content was similar to what we learn about in Jönköping. Within these courses we also had clinical rotation, where we visited different wards, but also HIV receptions and an HIV centre for children. The practical training was not planned in the same way as home, in the sense that we were expected to take more initiative during our clinical rotation at the wards.
If you compare the theory of lessons and the practical work there were many things that differed, especially the hygiene routines. We had to bring our own gloves, hand sanitizer and aprons that we used during our internship at the wards.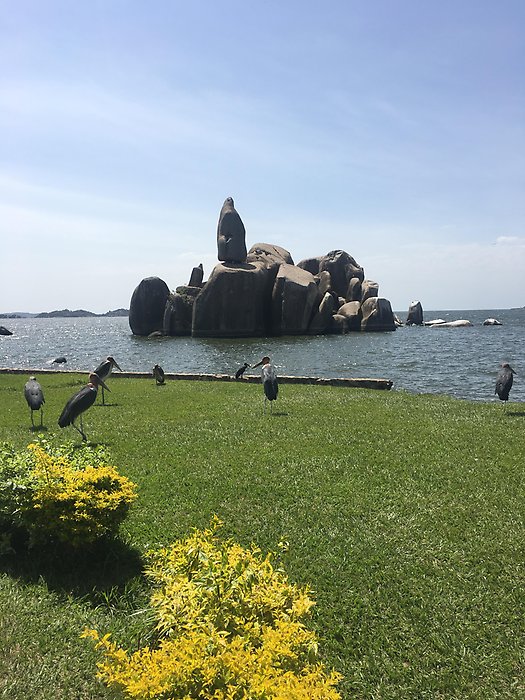 It was cheap to live in Tanzania, especially if you consumed the same things as the locals. If you wanted to buy more western food or go out to eat it was much more expensive, but still relatively low compared to Sweden.
Advice to future students
Learn some everyday phrases in Swahili. It is very appreciated and sometimes even expected to be able to greet people correctly.
Be prepared for the fact that things take time in Tanzania. The pace is very slow, everywhere (except in the traffic, which is hectic and dangerous…).
Get a business visa, so that you do not have to go to any neighbouring country to extend your visa.
When in Tanzania I also think that you should see the beautiful nature and the amazing wildlife!
The best part of my semester abroad is all the memories I will take with me from Tanzania, all the smiles and laughs from the children, all the nice people we met and the experience of discovering a new country and a new culture.