Qlindamaria Thach, Nursing programme, Hong Kong University, Hong Kong

"The world is a book, and those who do not travel read only a page" – Saint Augustine
My name is Qlindamaria and I spent my fifth semester in HKU, School of Nursing in Hong Kong. I was a member of the School of Heath and Welfare's International committee S.U.S.H.I. which lead me to meet many exchange students from different parts of the world, I got to listen to their stories of their exchange in Sweden and places other of the world. One of the main reason why I chose to study abroad was that I wanted to go outside my comfort zone, I wanted to go and explore the world so during the fall of 2017 after months of preparations, I finally got on a plane that took me to Hong Kong where I my last spent 4 months.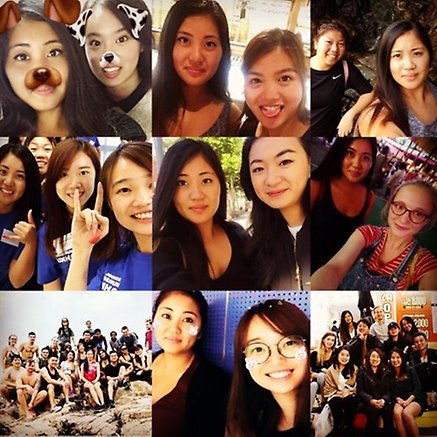 In Hong Kong, I took 4 courses: Leadership and Management, Families in Health and Issues, Bioethics and Professional Issues and lastly Community and Global health. Some courses were interesting and some not.

At the beginning of my semester at HKU, I was nervous and lost because I was in a new country, in a new school and in a new environment with students with a different view on school. I didn't know what to expect and what was expected from me. As an exchange student from Sweden and I felt that it was difficult to keep up with the school in Hong Kong because of the way the school system was structured. The language barrier, their workload in school, the pressure and the attendance policy was something I wasn't used to. During the exchange in Hong Kong we had all the courses at same time and we also had tutorials, online quizzes, assignments, group projects, midterms and finals during the whole semester. Unfortunately, I was not able to do some practicum or clinical in Hong Kong however the school arranged some fieldstrips to a private hospital and an elderly home which was interesting and eye-opening for me.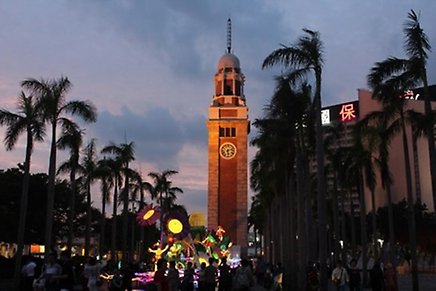 During my stay in Hong Kong, I lived in hall called R.C Lee which was located in Sassoon Road near the School of Nursing where I had all of my lectures. I shared a tiny room with a girl from China and we had 2 toilets and 2 showers which we also shared with other students on the floor. The hall spirit was pretty strong, they had their own tradition like yelling in the middle of the night however one thing I liked about living in the hall was that they had something called super pass which is a tradition were each floor buys a roosted pig and then "chop it" to relive stress from the studies. The super pass was held in December which was the month of the finals. I also had to attend something called "high table dinner" which was mandatory dinner arranged by the hall where the everybody in hall gathered to listen to the warden's speech and eat together. The school helped me arrange the accommodation and if you compare the living standard in Hong Kong I could say that my hall was pretty ok, a bit small and dirty but ok.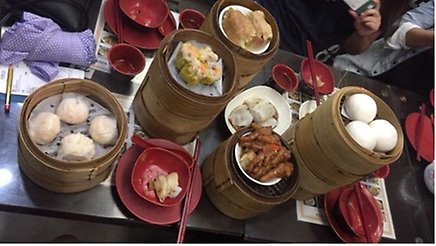 I experienced a lot during my exchange in Hong Kong, I went to a K-POP concert. I went hiking, I tried many different cuisines of the world and I met a lot of new people that I now can call friends. The best part of my exchange wasn't the school, it was the people I got to know here in Hong Kong, the people I travel around Asia with. I got the opportunity to explore many parts of Asia such as South Korea, Japan, China, Vietnam, Taiwan, Thailand and Cambodia.
I gained so much from this experience that money can't buy and I developed as a person and I gained so much more confidence in my nursing skills. I also improved my language skills, both in Cantonese and English.
If you chose to study abroad in Hong Kong, prepare yourself for a country with a lot of people and noise. A country with good and cheap food and has easy to access to other Asian countries. My exchange was nearly as perfect as an exchange semester could be so
if you have any questions about my exchange in HKU, don't hesitate to send an email to me on THQL1594@student.ju.se