Jessica Andersson, Occupational Therapy, James Cook University, Australia
My name is Jessica Andersson and I am a 22 year old occupational therapist student. I was an exchange student at James Cook University in Australia during my fourth semester, spring 2018.There are multiple reasons why I decided to go as an exchange student. First of all, I love to travel and see new places and this is a great opportunity to do so. Get the opportunity to learn about a new culture, their food culture and get the chance to see the beautiful nature and beaches of Australia. Another reason was to be able to develop as a person and challenge myself at a new level. I have before lived alone a year in England. But to study in another country with native English speakers in your class is a real challange, but also a very fun and educational experience!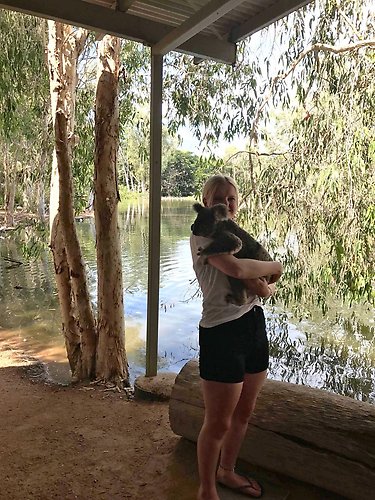 I had two subjects during my semester. I read Physical and cognitive – neurological determinants of occupation and foundations of allied health professional practice. I also had one clinical placement, where I had meetings with a local elderly man. These meetings led to a written assignment at the end of the semester. This was a great experience, and these meetings was a blast. My client were so greatful for having a foreign student, as he enjoyed getting to know about the Swedish culture and I got to know the Australian culture better.
All of the staff at JCU was so helpful during the whole semester, and the teachers was out of the world. No wonder when Australia is the leading country when it comes to occupational therapy. I never ever had a bad thought going to school, in matter of fact I woke up every morning exiting that I was going to school. We did not have a lot of classes, there was mostly independent reading.
The university building there I spent most of my time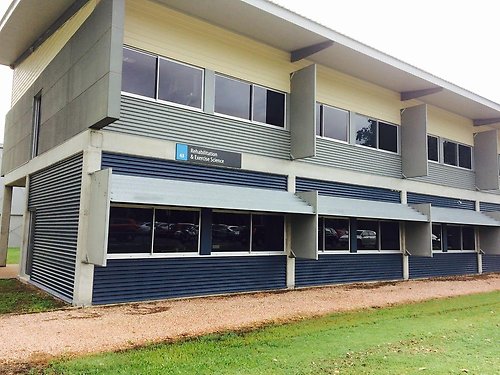 During my time in Townsville, Australia I was living in a share house with one swedish girl who came with me from Jönköping. We lived on the first floor, while our landlords, a nice Australian couple lived upstairs. They also had airbnb in the other two rooms on the first floor, which made us familiar with travelers from all around the world. We had our own rooms, and then shared the kitchen and toilet. We also had a pool just 5 meters outside the livingroom where we spend most of our afternoons in the heat. This cost me around 4000 kr per month, which is pretty good as Townsville can be very expensive. I got this accommodation through a swedish occupational student who studied at the same school the semester before.
I had a lot of fun memories from my time in Australia. One of the trips I will remember is when my boyfriend visited me from Sweden during midterm. We went to Melbourne and took the flight over to Tasmania, where we hired a car and drove around the island camping along the way. The other trip was to Tokyo, Japan. Which is not that far away from Townsville, and not to expensive to get to. This was a fun trip Mariana (the swede I lived with) and I did before the exam period. We also had time to do smaller trips on the weekends. Our landlords took us to Pelorus Island, which is a small island right on the great barrier reef and you'll need your own boat to get there. We snorkled during the day and saw dolphins on the way out swimming in the sea.
But the best part was seeing all of the extraordinary animals they have there. And not to worry, there were not many spiders in the city!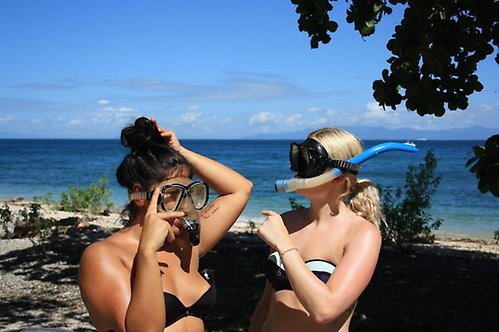 I hope I inspired some of you to go on an exchange semester. If you have thoughts on going or has already applied, contact me at my school mail: anje16eb@student.ju.se
And if you are going, don't forget to pack your thongs. Also called "flip flops". The tropical climate and heat in Townsville is so great that you can't wear normal shoes. I lived in mine through out the whole semester.
Don't forget to visit my blog if you want to read more about my semester: jessicaintheusa.blogg.se
"Have a good one", as they say in Australia!