Josefin Reis, Social Work Programme, RMIT University, Australia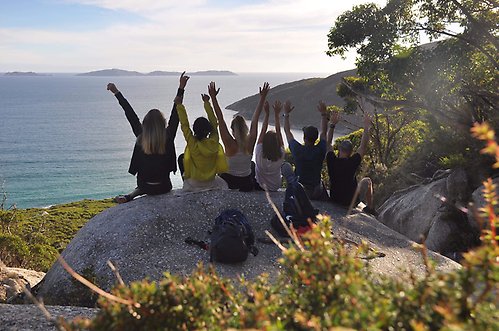 My name is Josefine and I am 24 years old and I am studying social work at Jönköping University. For my fourth semester I made the decision to apply for studying abroad and got accepted to RMIT university in Melbourne, Australia. This decision is one of the best I have ever done in my life and I wish that everyone gets the opportunity to do the same.
The time before my exchange was nervous and it is a lot of paperwork and many things to think about before your exchange. But RMIT did a really good work of preparing me for my exchange and what to expect and how to proceed with everything. We got weekly emails that reminded us of what to do before arrival (both to the school but also to Australia itself) and information about the process, how to enroll our courses and what kind of courses we should take. I got help with choosing my courses from a mentor at JU and even if it was a bit trouble with them when we arrived everything got solved at the end and the courses I studied was introduction to Australian society, Global mobility & ethnic relations and Community work. All of these courses were really interesting, and the level of education was very high and professional, and I learned very much from all of these!
Two of the many buildings of RMIT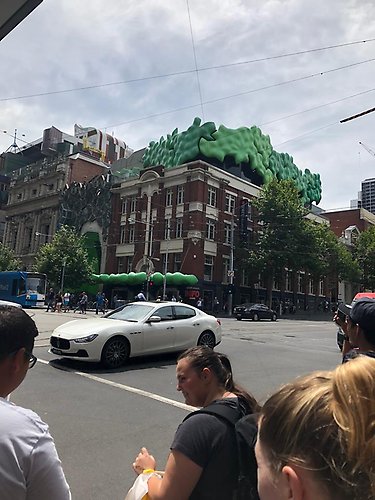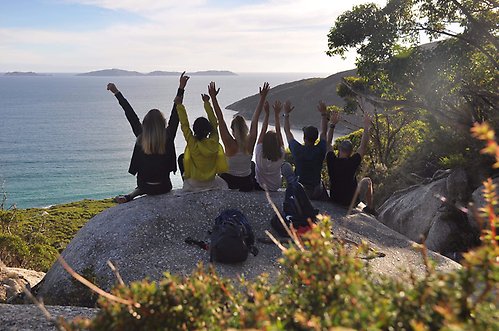 The biggest difference for me was to manage study three courses at the same time instead of one as I do in Sweden, and that was a bit hard at beginning but as everything else you got used to it. I was also worried about the language and it was a bit hard sometimes but there is nothing that a bit of time and a dictionary (or google translate) didn't solved. All of my three courses had very high quality according to me and I leave this semester with very much useful knowledge and development that is going to help me in my future professional. The school was also very flexible and even if some percent of your grades is calculated on participation in lectures, it was easy too adjust the studies and combine studies and traveling. Because even if the main reason for going abroad is the studies, you don't want to miss the chance of exploring the city, the country and the culture of the host town you are in. The courses were intense sometimes but I also experienced that you have a lot of spare time and if you want to, you can manage to both do the studies and explore and experience a lot of things outside the school as well!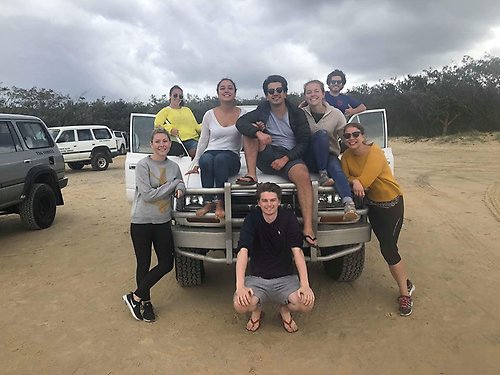 I arrived in Melbourne two weeks before the school start and that was a good amount of time according to me. In that time, I managed to pass the "holiday-feeling" that occurred and understand that I actually was going to live here for a longer time. I managed to get an apartment in the middle of Melbourne together with two Swedish girls. It was not easy to get an apartment and you have to do some intense searching, but my experience it that it always solves in the end. Share houses is very common and according to me, I think that it is a part of the experience as well and you don't want to miss the opportunity to meet and get to know people from all over the world. Living in Melbourne is a bit more expensive than Sweden in some areas such as rent and some food, but that depends also how much you want to spend. Melbourne is a real food- cultural Mecca, so for me I think you should spend a bit more money on going out and eat and experience so many wonderful cuisines.
RMIT as a school is truly amazing and it is very big and welcoming! Sometimes it is very hard to be a international student, because you don't know the school, the people or even the country you are in. For me, I was nervous about that part but looking back, I had nothing to be worried about. Students and teachers is helpful and very understanding that something can be a bit harder when you are from another country. It is also a big advantage sometimes, because you arrive with new googles on and can see things in other perspective, something that many student and teachers appreciate. And it is also very interesting to compare the educations, the schools and even the countries itself!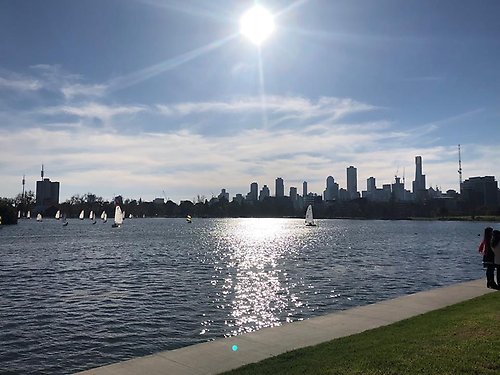 For me, one of best part of the exchange is all the people I have met and all the amazing experiences we have had together. In the beginning RMIT arranged an orientation for students on exchange, which was an amazing opportunity to meet so many other people in the same situation. Since many of the students are arriving alone or only knowing one or two, everybody wants to find friends which makes it so much easier. The very first day I met some people that later turned out to be some of my closest friend during the entire exchange and we also made a lot of travelling together afterwards. In Australia there is also many backpackers and I found people very friendly and it was very easy to make new friends! RMIT also had a wide selection of student clubs, which also is an amazing opportunity to meet people or try something new. They also arranged trips, sport sessions, parties, dinners and so much more so you really don't have to worry not to meet new people.
Melbourne is also a city that always has something going on and so much things to do and experience! Everything from go and hike in the rainforest, festivals, day trips and a great night life! Because if there is something that you don't want to do; is t waste your time! Embrace and take in everything; read the local newspaper, try the new coffee and go on and test that sport that you feel curious for. For me, I became braver; I always had in my head that if I managed to go on exchange I can easy mange to… e.g. go climbing, go to that exhibit alone or just try falafel! I wanted to try everything, and even if that is the scariest thing sometime; I have never changed my mind and I comes back to Sweden with so much new knowledge and experiences. For example; when we went to a national park and did some hiking and camping and I woke in the middle of the night of a kangaroo eating outside our tent. I went with one of my roommates and we didn't knew anyone else on the trip, but it turned out to be one of the best one I have had in my life, even if it was scary to first travel with people you didn't know and that you had to step out of your comfort zone.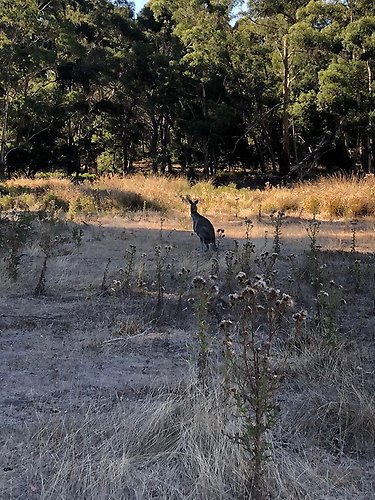 Because even if you go in school on the week, you can do a lot of exploring on the weekends and I did something almost every weekend. One of the best things with going on an exchange is that it is only YOURS experience and you are in totally control over it. By that is also means that you are the one affecting of what the exchange is going to turn out to be and what you are going to learn from it.
So, what have I learned during my exchange?
I have learned much academical things that will be very useful in my future profession and improved things such as my English. But I have also learned so much about myself. I have become braver and done things I never thought I would do. I have pushed my boundaries and learned so much about myself and faced all kind of different situations. I have learned how very fortuned I am to live in Sweden and have the opportunities that comes with it and not to take it for granted, for example; the fact that I don't even have to pay to go to university. I have learned so much about diverse cultures, traditions and countries. This have I not learned from the university but from all the amazing people that I have met during my time in Australia! I have met and created friendships from all over the world and because of the fact that you are in the same situation, you become very close and you experience so much together, and these friends is always going to have a special place in my heart.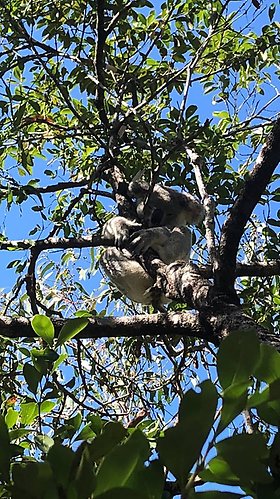 After finishing school, I also travelled among the east coast of Australia, and if you are going and have the opportunity, I think you should do the same! It is such an amazing country to travel with beautiful nature, wildlife and cities! I did bigger part of it alone, but since many students do the same, I meet up with people from RMIT all along the way and it is one of the best trips I have done in my entire life!
Two of the trips RMIT arranged! The first one was half day surfing and the other half was to snorkel with seals. The second picture is me, climbing in one of the many trips arranged from student's club. This one was the outdoor club that arranged, and it fits both beginners and more experienced. Very fun way of testing new things and meeting other students!