Marie Laache, Nursing Programme, La Trobe University, Australia
My name is Marie, I'm studying Nursing and I spent my fifth semester (VT18) as an exchange student at La Trobe University in Melbourne, Australia.
When I first heard about JU's exchange programme I knew right away that I wanted to apply. To join an exchange programme could be a "once in a lifetime" and a good opportunity to experience a different school system and another country, while developing as a person and challenging yourself. I have always wanted to visit Australia because it's a country that I've heard so much about but knew so little about. And it's at the other side of the world… When else do you get the opportunity to travel to Australia for such a long period of time?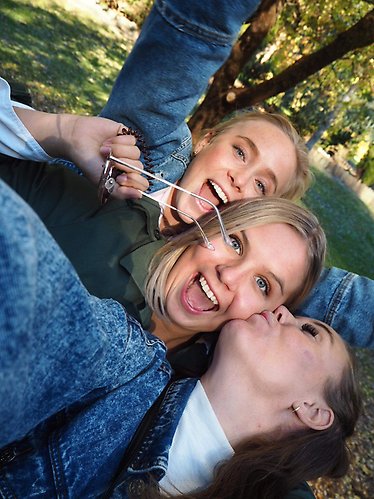 I travelled with three other students from Jönköping. We got a really good welcome from the staff at La Trobe that brought us school uniforms and books and gave us a tour in school and at the hospital. LTU is located an hour with public transport outside of the city (Bundoora), but we had most of the lessons at The Royal Melbourne Hospital which is located in the city. We started the semester with an intensive period with mandatory workshops and labs where we needed to do a lot of self-studying and preparations. All the workshops and labs were very interesting, and we learned a lot every time. We also wrote different assessments, had online tests and two exams. I had four subjects at LTU: Health Priorities, Nursing Patients in Acute Illness, Transitions in Dementia Care, and Nursing & Midwifery International & Clinical Elective. I had two weeks of placement at the Neurosurgical ward at The Royal Melbourne Hospital. It was really interesting to experience the Australian health system that is quite different from Sweden. I was a bit afraid for not managing the English language, but there was nothing to worry about because the teachers and classmates was very understanding and helpful. They actually thought we had good English skills compared with students from other countries!
Because we spent most of the time in school and had placement at The Royal Melbourne Hospital, we chose to rent an apartment together in the city instead of living at campus. We rented the apartment from a private agency. It was pretty expensive, but we ended up living in a great area called Docklands, close to everything, and had gym and pool included in the rent. If you want to live outside of the city, Melbourne has really good public transport with trams (free in the city zone!), trains and busses that will bring you all over the city.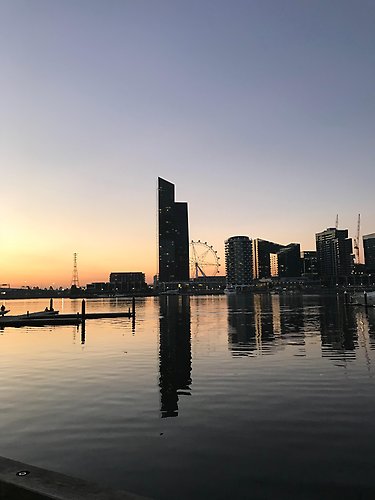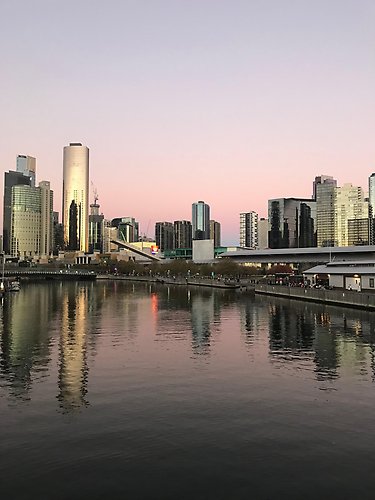 When not being in school I tried to take advantage of the time as best as possible. A good advice before going on exchange is to make up a list for everything you want to experience and all the places you want to visit. The time flies by, and you're home again before you know it! Make a plan and stick to it. Before coming to Australia, I went to Bali and Gili Trawangan for a couple of weeks. In Melbourne we rented a car several times, and drove the beautiful Great Ocean Road, Philip Island, went surfing, visited wine yards and other national parks… We went camping in New Zealand/South Island for a week in the middle of the semester. After the finals I went by myself to Darwin in The North Territory of Australia and to Byron Bay at the East Coast. It's also really nice places to visit in Melbourne, both in the city and outside were you easily can travel with train. Queen Victoria Night Market on Wednesdays, St Kilda, Brighton etc. The best thing I could do a day off was to have a long walk by myself in the city, buy some really good ice cream and explore new parks and streets. Melbourne has a great option of restaurants and bars, concerts, museums, parks, cinemas… There's always something to do in Melbourne!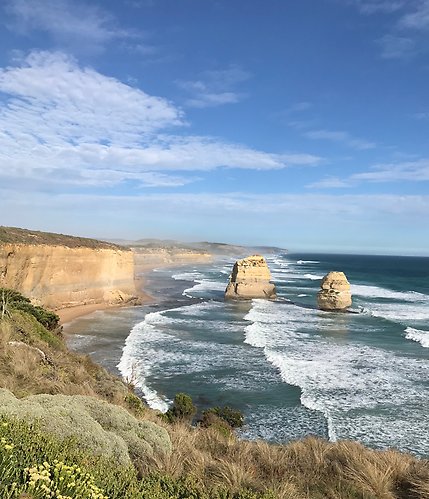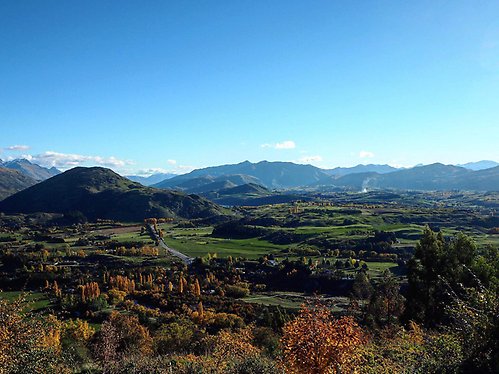 Some advices before going on exchange:
Start right away with all the required preparations before leaving! There's a lot of paperwork to fill out, doctor's appointments, vaccinations, Visa application etc…
Be prepared for a lot of studying. To study in English can be challenging, especially in the beginning. LTU also expects you to be prepared for workshops, labs and placement.
Make a plan for everything you want to do and the places you want to visit. Experience as much as you can!
Save up some money and make a budget! Melbourne is an expensive place to live, and you may want to do some traveling. Depending on when you're having your exchange semester, you may also be in need of some savings when you get back home.
Make friends! People are mostly very friendly in Melbourne.
Also depending on when you're having your exchange semester; the summer months can be really hot, and the winter can be really c-o-l-d. Australian houses don't have the same isolation as we have in Sweden… You may need all types of clothes!
Go to a footy game! And pick a team fast…. You'll know what I mean when you get there!
If you have any questions about Melbourne, are feeling alone while exchanging or want someone to go to IKEA with to eat Swedish meatballs; join "Svenskar in Melbourne" at Facebook.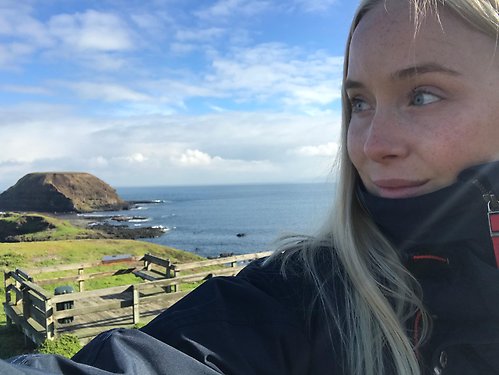 This exchange has been challenging but very interesting. I've got the opportunity to experience the school system and health system in Australia, learned a lot about nursing, found different ways to study and gotten a lot of motivation to finish my degree. I've also challenged myself both in school and in social, and I'm coming home with a lot of new experiences that I'll never forget!
If you are wondering to go on exchange; do it! I would truly recommend everyone who has the opportunity to experience an exchange semester.
If you have any questions, feel free to contact me on Facebook (Marie Elisabeth Laache).
Best regards,
Marie.