Reihane Pour Mehran, Social Work Programme, Handong University, South Korea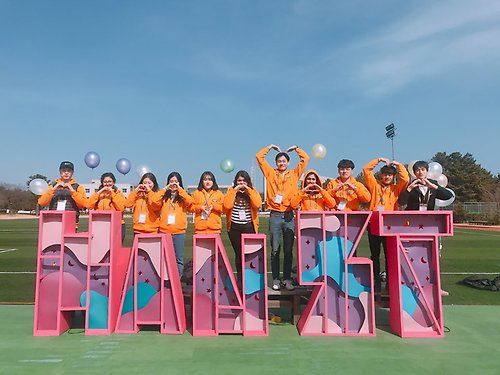 Hello!
My name is Reihane, I'm 22 years old and I'm a Social Work student at Jönköping University.
Making the choice to go to Handong Global University in Pohang, South Korea is one of my best decisions. I learned more than I ever expected to, especially since I was already very familiar with the Korean culture.
The main reason I chose to study abroad was because I felt the need to explore another culture than my own. I knew that it would be a very great learning experience for me just to meet people raised in a different culture than mine. I also wanted to learn more about social problems that other countries face.
Even though it may have been a lot of paper work and packing and preparing for going to Handong, it was all worth it. I would do it all over again if I had the choice.
It is not possible for me to tell you about everything that I experienced in Handong, but I would do my best to share the best experiences and the most important information.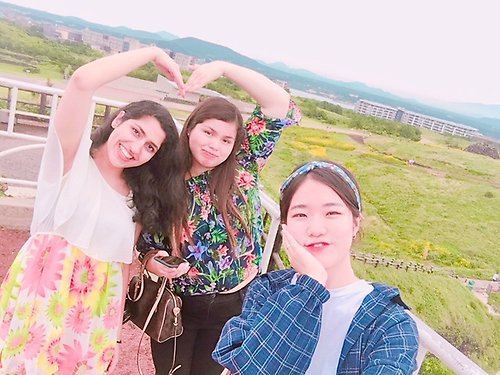 Jeju Island, South Korea
The accommodation and campus
In Handong there are several dormitories on campus and the international students mostly live in the dormitory that is called I-House, which stands for International House. I lived in I-House and I enjoyed staying there. Girls and boys live separately on different floors. You share a room with three other girls, two Korean students and two international students. I lived on the third floor. The walk from the dormitory to my classes was about 2-5 minutes depending on how fast I walked.
I thought that it would be very difficult to live in a room with three other girls from different cultures, but it wasn't. It was the greatest way to get to know myself and others more deeply. Usually you are in the same room as girls from your "freshman group" (Saenegi team in Korean). So, you will meet these girls often and will have the chance to build close relationships with them. For me I became close to all the girls in my room and we all had so much fun together.
The cost for the dormitory was about 700 euros for one semester, which for me was reasonable. In the room you have your own desk and a bed on top of the desk. You share one bathroom and toilet with your roommates. There is also a lounge where everyone from your floor can just hang out, eat their food, watch television etc.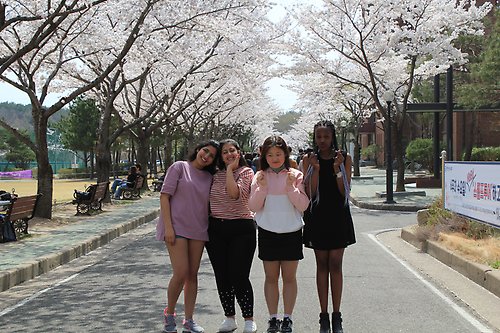 Before orientation week starts you will have time to go together with others to buy necessities for yourself and there are also two big convenient stores on campus where you can buy necessities. On campus there is also a Burger King, one small convenient store in the library, three or four cafés, a small bakery, one big cafeteria where you can find food for about 3-4000 won and then another cafeteria above Burger King. So Handong is almost like a small town for the students.
There are two Handong buses from campus to the city and the cost is about 800won each ride, which is super cheap. It takes about 10-15 minutes to town. There is a supermarket in the city in Hanaro mart and the Handong bus stops right outside of it. Many of my international friends went there to buy fruit and cereal, which was cheaper than the ones sold on campus. I myself didn't go there as often.
On campus there is one library, called Ohseok, and then there are many study places in different buildings. I used to go off campus to cafés to study sometimes just to have a change of environment.
Orientation Week
During orientation week we were put into different groups mixed with Korean freshmans who also were staying in I-House. The orientation week is called I-Hanst and during this week you'll notice how community oriented Handong is, which was my favorite part about Handong. I don't think there will be any space for you to feel left out because you will have multiple opportunities where you meet knew people and can make friends.
For orientation week you may need to bring some cash to pay for some expenses such as blankets and insurance (if you don't have one already). If you don't bring cash, you can always withdraw money on campus.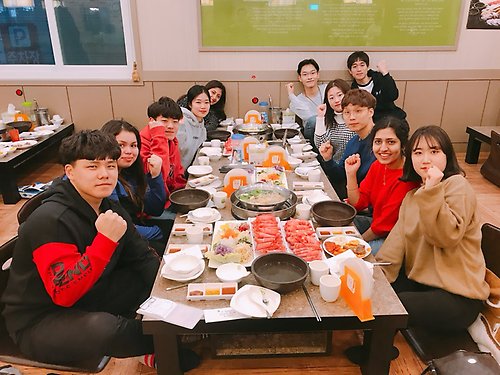 First dinner of campus with my freshman team
The courses I took
The courses I took were; Theory and practice of counseling, Children and adolescent counseling, Applied Psychology, Clinical Psychology.
I also took Korean 1 and Taekwondo for fun and for learning a bit more of the korean language. I really recommend Korean 1, it was so useful and nice to have a class with international students.
It was important to read through the syllabus and schedule for every course, so you know what every professor expects from you as a student and what assignments there will be throughout the semester.
The living expenses
Compared to Sweden, I felt that some things like food and clothes and necessities were cheaper. My Visa card worked for paying in South Korea but I had cash just in case my card wouldn't work in some stores. We also get a student ID after two-three weeks which also works as a bank card and for busses and subway.
All in all, it was cheaper, in Pohang especially, compared to Sweden. You can make it on student loan but I felt comfortable to have a scholarship.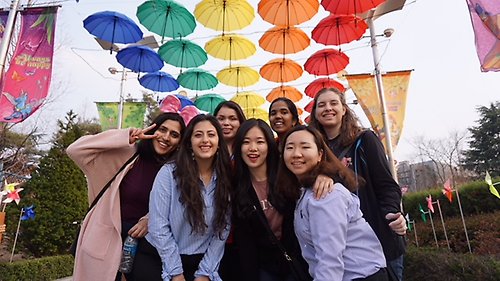 Gyeongju World, Gyeongju
Personal growth
Going to South Korea and studying at Handong Global University and meeting all the people I've met has affected me in so many ways. I have made such good relationships and have friends in different countries, which feels so awesome. Getting to know people from all around the world was like almost experiencing their culture too. I didn't only learn about South Korea but I also learned a lot about my international friends countries. I feel like my world view has changed and is wider and more accurate now.
As I mentioned earlier, living in a dormitory really helped me learn more about myself and who I am. Since I was surrounded by people from other cultures than mine I had a lot to learn.
Since Handong is a university with Christian values, and I'm not a Christian, it was very interesting to be able to be a part of that sort of community. Not all students who go to Handong are Christians but most of the students are and chose Handong for that specific reason. It was interesting for me as a non-christian to see how values from Christianity can affect the university culture and environment, in a nice way. I believe that Handong is a unique university because of the mixture of being a religious university but also for trying to be a more global university.
They highly value a kind environment amongst students and professors and do their best to make international students feel welcomed and comfortable. I instantly felt very welcomed when I arrived in Handong. There were students there waiting for us to arrive and were always available if we needed anything, during orientation week.
I learned that when you are in another country you should learn about that country as much as you can, learn a bit of the language, a bit of the culture, how people are expected to treat one another and what isn't good to do or say to someone. Learning how to communicate with the local people in a nice manner and maybe using their language when you say hello and thank you is the least you can do as a visitor in another country. It was highly appreciated by my Korean friends and by the Korean locals when I for example asked questions about a certain food or certain cultural aspect that I was curious about. To be curious and wanting to learn more about their country and culture is most often taken as a very nice compliment.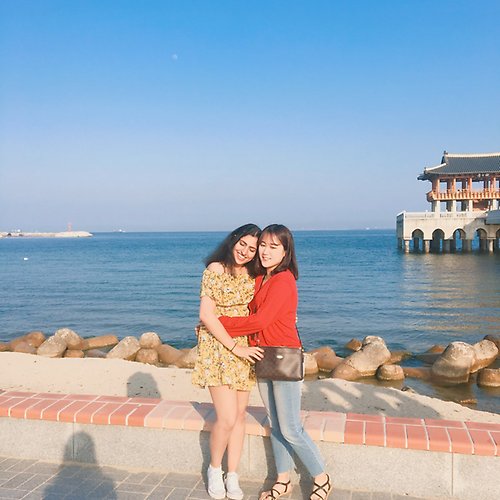 The best memories and experiences
I made many beautiful and fun memories in Handong and in South Korea. Many of them were made with the friends I got to know there. And also with my Freshman team. One of the things I enjoyed was how good Koreans are with taking pictures. They take lots of pictures and are very good at it too! And I myself take lots of pictures too so I have so many pictures now that I can look back on whenever I miss South Korea.
The orientation week was such a good week. It was probably the best week I had in Handong because we played so many games and got to know each other quite well. And it was during this week we took a lot of photos together too. We all had a lot of fun together and were introduced to Korean food and culture in a way that was very fun and interesting.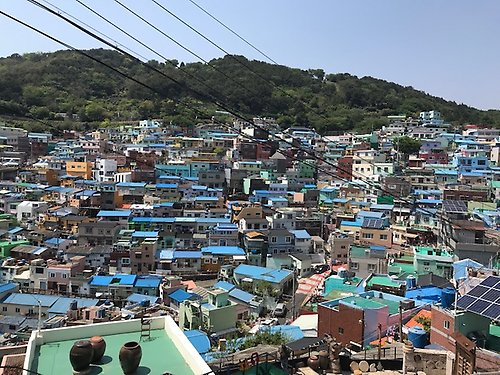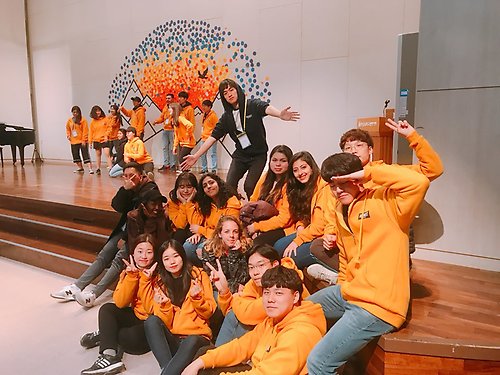 The small trips I made became memorable too.
I went to Seoul during the semester with two OIA staff members. It was an excursion arranged and payed for by the university. The theme was Korean war history and we went to historical places such as Gyeongbukgung palace and DMZ (the border between South and North Korea) which was such a fascinating experience. We also went to the National museum of Korea which was filled with amazing historical objects. It was such a fun experience going on this excursion and I wouldn't have been able to go if I hadn't checked the student website, Hisnet. So, remember to be checking that site from time to time so you don't miss any upcoming events.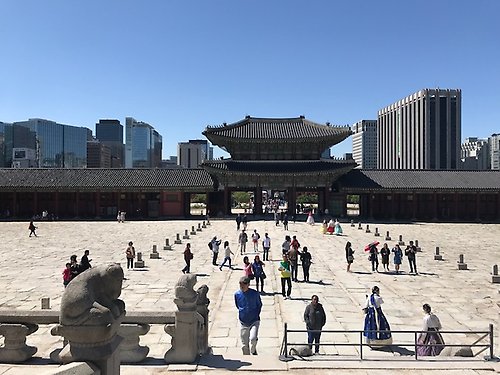 Gyeongbukgung Palace, Seoul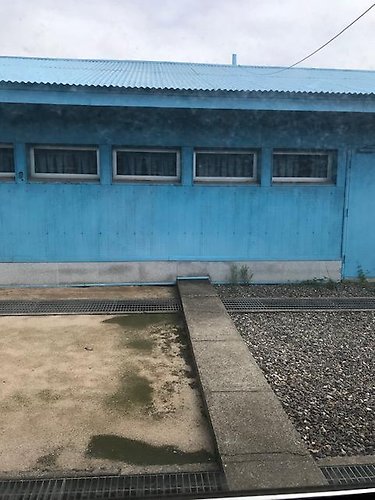 The border between South Korea and North Korea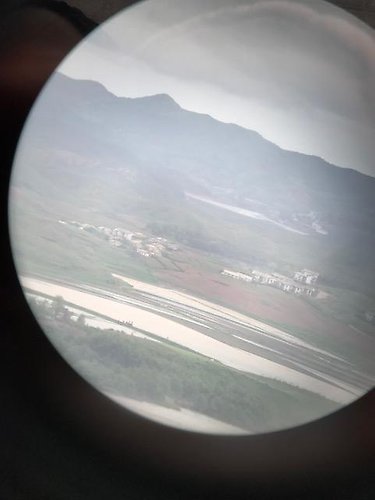 North Korea through binocular
With some seniors that worked in the OIA office we went to Gyeongju World, which is an amusement park in another city, Gyeongju, nearby Pohang. It was so much fun going here too, especially since we went together with people from I-House.
After the semester ended I went to Jeju Island with two of my friends and it was such a beautiful Island! The best part was the fresh air and the beaches. We also took lots of pictures there and it was just so beautiful.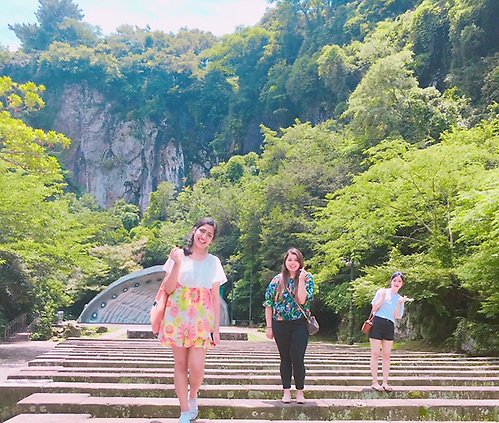 The most memories that I made were ofcourse in Handong and in Pohang. We went out to the city quite often and played a lot. We went to karaoke so many times, it was so much fun.
But the best experience for me was to get to know so many different people from around the world and to become more familiar with the South Korean culture. I've made friends that I know I will keep for a long time and I've gotten to experience how it is to live in another country than Sweden.
Why you should go to Handong
Handong's motto is, "Why not change the world?" and going there truly motivated me to see more of this world to be able to bring change into it.
If you'd like to contact me feel free to do so! I'd love to help in any way that I can.
My email is Reihane96@gmail.com but my Instagram account is private so email me with your username and I'll add you!