Anna Strand, Nursing Programme, Glasgow Caledonian University (GCU), Scotland
My name is Anna and I am studying nursing. I spent my fifth semester on exchange at Glasgow Caledonian University (GCU). I have always liked travelling and been interested in doing an exchange semester. I chose Glasgow and Scotland because I like their culture and nature, and I wanted to practice my English. There was a lot of paper work to do before which felt hard and stressful at the time but in the end, I am very happy I went through with it because I had an amazing time in Glasgow.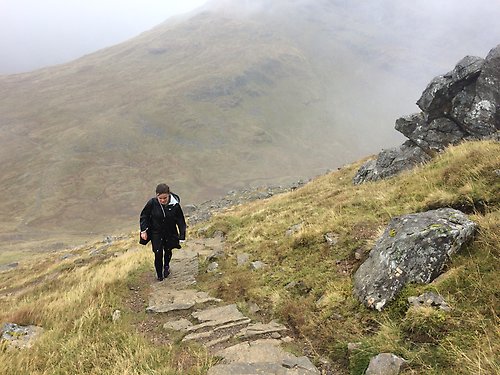 When I arrived in Glasgow the school had a welcoming week before the lectures started. There were lots of events and trips perfect for meeting people and seeing Glasgow. I studied 3 modules that were equivalent to what I would have studied in Jönköping: Applying Evidence-Based Practice, Teams in Interprofessional Practice and Supplying Anticipatory Care in Long Term Conditions. There is a lot of similarities between the education system in Sweden and Scotland and I feel like I could follow along in the teaching well. We typically had 3 mandatory lectures a week and the rest were self-studies, which allowed for a lot of time for exploring Glasgow and Scotland. The University website's course catalogue did not match what we could actually study, so I had to change courses before the semester started. The contact person at GCU helped me to choose correctly and promised that they would update their website, but keep in mind that the module catalogue might not be up to date. Another minus was that we could not do a placement, but I am sure that if you are persistent the university could fix something for you. Overall, I feel like GCU is helpful and offer their international students a lot of support.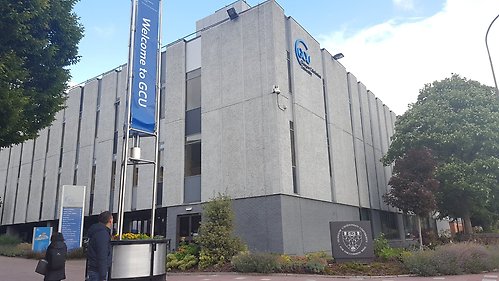 During my exchange semester, I lived in the university's campus, Caledonian Court. I had my own bedroom in a flat I shared with five other people. Living with other students is a great way of meeting people and making friends, but it is not the highest standard of living and at times it could be noisy. You apply for the accommodation in your application for the exchange semester. They have Wi-Fi so doing homework, watching Netflix and Skyping is no problem. The accommodation is right behind the university so walking to school takes just five minutes and it is also really close to the city centre. The pricing in Glasgow is similar to Sweden's. I would recommend trying some of Glasgow's many restaurants though because they have an amazing variety of food from all over the world. No matter who you are and what interests you have I am sure you will find something in Glasgow that suits you. The city is full of museums, pubs, clubs, sports, music etc. The school has a gym, a student association bar and several societies you can join like the football society, drawing society, hiking society, Disney society etc.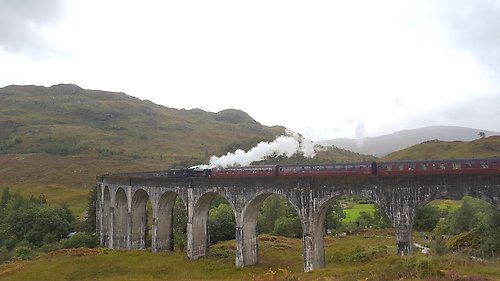 I really enjoyed my time in Glasgow and I did a lot, like going to concerts, travelling, hiking and exploring Glasgow. One highlight of my exchange was when I went on a trip to Glenfinnan Viaduct which is the "Harry Potter bridge" where they filmed scenes with the Hogwarts express. It was cool seeing such an iconic movie scene in real life, and during my exchange, I visited a lot of locations where movies or tv-series I like have been shot. One day when I had done some grocery shopping and was heading home I walked by the filming for the next Fast and Furious-movie. When I went to Glenfinnan we also went past a place called Glencoe, which is one of the most beautiful places I have ever seen. If you visit Scotland I would recommend going to Glencoe.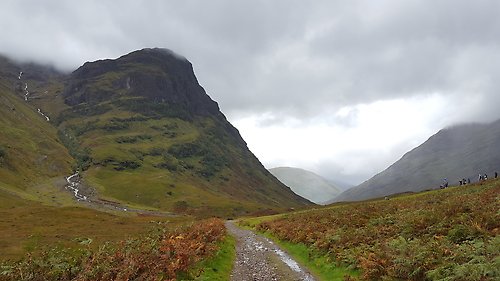 After my exchange, I feel like I have developed as a person because living abroad means challenges and problems you must find solutions to. Even if the culture in Scotland is similar to Sweden's there will be differences that you must overcome. The accent in Glasgow is really strong and I had trouble understanding it sometimes, especially in the beginning. Academically I have improved my English, the school offers good help with writing, reflection and other academic skills. I have also met people from all over the world and learned about different cultures, something that feels very valuable both for me personally but also in my future profession as a Nurse. Before I did my exchange semester I was really nervous but I am very happy that I went through with it. The time went by fast and I feel like I had an amazing time.
If you have any questions feel free to ask me at stan1697@student.ju.se.
Kind regards Anna