Christoffer Olsson, Nursing Programme, HKU, Hong Kong
My name is Christoffer and I am a nursing student from Jönköping University. I went to study at HKU (Hong Kong University) in my fifth semester. The question to why I wanted to study abroad is that first of all, I love travelling and experience new places, second it's always a good experience both culturally and personally to go on an exchange because you will not only grow as a person and learn new thing about yourself, you will also get new cultural experience, see how people live their lives in different parts of the world, how they study and get knowledge and you will also find lifelong friendships from different places in the world. I chose HKU because I've heard a lot of good thing about both the university and city from students and travellers that been there before.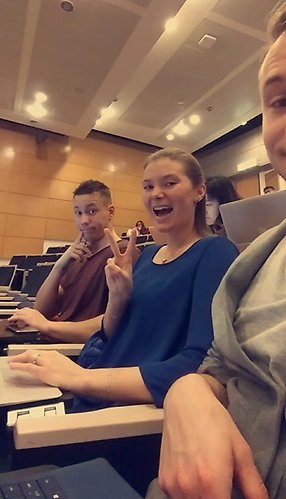 The first things I noticed when I arrived at school at HKU is that you directly felt very welcome by everyone, both teachers and students. Also, when you needed help with anything, it didn't matter if you asked the teachers or students in your class, it felt like everyone did everything they could to help you out, and for that I am very grateful.
I studied four courses: Health Promotion, Introduction to Statistics, Health Assessment and Gerontological Nursing. The quality of the lectures has mostly been good and personally my favourite course was the Health Assessment, because I found that most interesting and it's also the course I think I will make the most use of in my future nursing career. In that course we learned not only how to do the vital signs measurement (which we also do in our university in Jönköping) but we also learn some parts that we don't get to learn in Jönköping, like listening to the heart and lungs and compare the normal findings to the abnormal. In this course we both had a practically and a theoretically test.
To sum up the other courses, Introduction to Statistics is good if you want to work with research in the future. Health Promotion is about how to market health, or in other words how to find ways to reach out to the population and give them knowledge about healthy and unhealth behaviours. Much is about how to use preventive measures to gain health before the unhealthy behaviours occurs. Gerontological Nursing is about elderly care and before we went to Hong Kong we had a similar course in Jönköping, so I would have chosen a different course if that was optional. But I did not have an option to choose my courses, so I basically just had to take what they had to offer.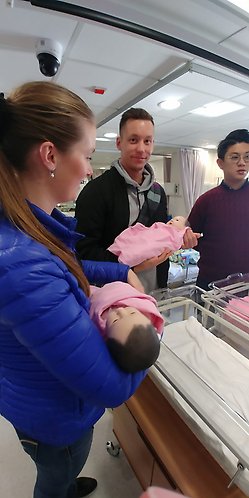 Other than the practical things in the university's simulation rooms and laboratories, we didn't have any practice in hospital or other health service centres. However, we got to visit some hospitals, both in the private and public sector, which was very interesting to experience. Also, we got to visit an aged care home.
I must say it has been a great time living in Hong Kong. I lived together with my classmate from Sweden in a small room with two beds and two desks. It's not much but we got used to it. We had some luck with our neighbours, because across our hallway we had 2 students from USA and one from Canada that we became good friends with. And we still keep in touch with each other. Our hall that we lived in is called the suen chi sun hall and we paid around 7500 sek for the whole semester, which is much cheaper than a normal rent for a whole semester in Sweden.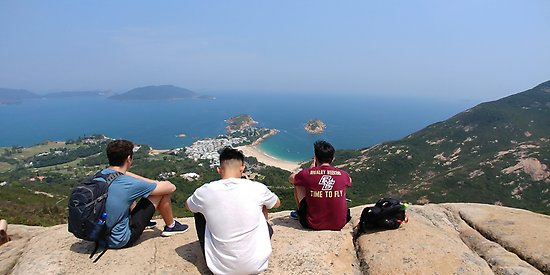 There are always things to do in Hong Kong. Some examples of things I've done is hiking, been visiting a lot of markets, been visiting a lot of different malls, been shopping, been to the cinema and been visiting some of the beautiful beaches. Of course, the nightlife is great in Hong Kong as well. So, there is basically something to do for everyone. During my stay here, it has mostly been warm and sunny weather as well, which contributes to the good Hong Kong experience. I've really enjoyed the food in Hong Kong, but in the end, I started to miss some of the western foods. You can get a meal for around 30 sek, so the local food is very cheap, while western food is kind of expensive.
I think my English has improved since my time in Hong Kong, I feel more comfortable talking and expressing myself in English. For me, the challenge with the English language has always been speaking, so I felt that I've progressed a lot in that area.
To sum up, I highly recommend going on an exchange and why not Hong Kong? You won't regret it. Since there is a lot of exchange students in Hong Kong, you will get to know people, so don't be afraid that you will end up alone. One of the disadvantages is that we didn't have any opportunity to choose our courses, which in the end had made the experience better.