Isabell Edvinsson, Social Work Programme, University of Windsor, Canada
Hi! My name is Isabell and I have just completed my fourth semester in the social work program. I have spent the past four months at the University of Windsor, Canada, doing an exchange there. Ever since I started my studies at HHJ I knew I wanted to do a semester abroad but was not sure where I wanted to go. I thought about going to the US, Austria and South Africa but ended up choosing Canada since I preferred the climate there. I am also very glad that I ended up choosing Windsor since it has been the best semester during my education so far. Even before my arrival to Windsor, I got a lot of help and support from the international coordinator there, which made the whole process a lot less stressful and easier. She gave us step-by-step information and was always available to answer any of our questions (which we had quite a lot of).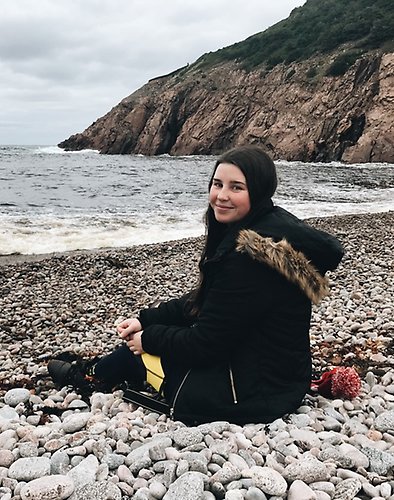 At the University of Windsor, I studied five courses simultaneously. I studied Child Welfare, Understanding Social Life, Theory and Practice in Social Work with Individuals, Theory and Practice in Social Work with Groups and Social Work and Violence. Studying five courses at the same time was very different from just studying one at a time as we do at HHJ, and it was therefore also more stressful. During the exam period we had several exams per week, and it was hard to divide the time I had to study between the different courses. However, I was very happy once the exam period was over and I felt good about what I had accomplished.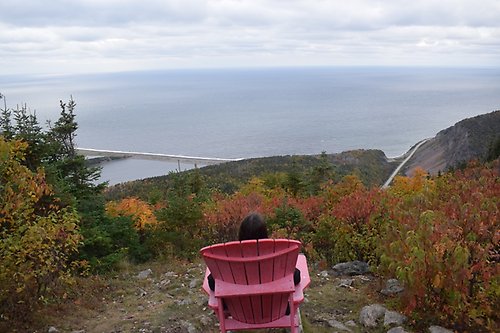 During my stay in Windsor, I lived in residence which is conveniently located on campus. The University helped us with the application, and it was not a very difficult process. The majority of the exchange students lived in residence, and we were divided up on three different floors. We all had our own room and shared bathroom, a common room and a small kitchen where we had a microwave at our disposal. The accommodation was not very fancy, but as I only lived there for four months I did not really mind. The only problem we had with the accommodation was that we had to endure a whole week of cold rooms as it took a while for the heating system to turn on. But with a lot of blankets we managed to endure, and we were very happy once the heating systems turned on. What I liked about living in residence was that we created a nice little community with all the exchange students, and it was very easy to make new friends that way. I lived on the 10th floor and had one of the rooms with the better view, where I had a view over Ambassador Bridge and the Detroit skyline.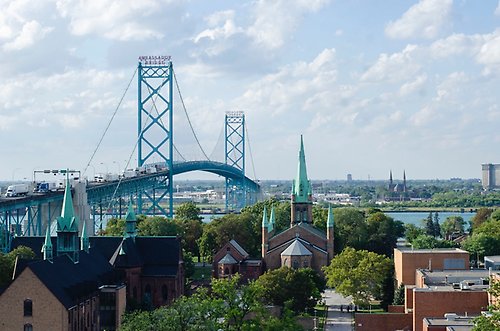 During break week (or reading week which is what it was actually called), me and a few other exchange students decided to go on a road trip. We flew to Ottawa and spent a night there, then took the train to Montreal where we picked up an RV which we rented. We then drove to Québec and spent an afternoon in Québec City. After Québec we continued up to New Brunswick, Nova Scotia, Cape Breton and lastly Halifax. My favourite stop on the trip was definitely Cape Breton, where we did a lot of hiking. It was definitely a great idea to drive instead of flying since we got to see so much more of Canada that way, which we would not have seen if we flew between the different stops. Break week was probably the best thing on my entire semester abroad.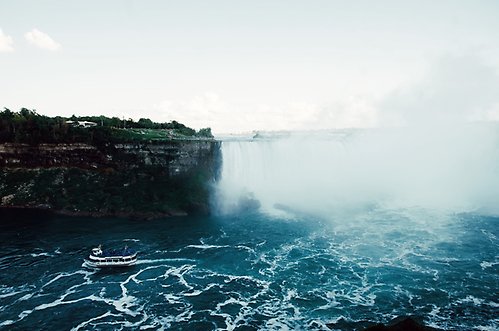 During my exchange I also took a weekend trip to Chicago and Toronto and the very first trip we made was a day trip to the Niagara Falls. Since Detroit is just on the other side of the river, we also made a few day trips over to Detroit. It was very easy to get there with the tunnel bus. In Detroit we also had time to attend two NHL games which I definitely do not regret doing. In the first game Detroit Red Wings met Dallas Stars and in the second game Detroit Red Wings met Buffalo Sabres. Even if you are not very hockey interested, I believe this is a thing that many enjoys anyway. You also got the opportunity to go to the games played by Windsor's own team. When it comes to prices, Sweden is not that different from Canada. Prices for food and clothes is approximately the same.
Personally, I think I have grown a lot during my time in Canada. Before I was not a very big fan of travelling alone, but now it is something which I am more open to. I have also realized how easy it can be to travel and will definitely be travelling a lot more from now on.
If you are thinking of going on exchange but are hesitating, don't! Just do it and I promise it will be something you will not regret. I know I don't.
During my exchange, I wrote a blog where you can find more information and pictures. The blog can be found at https://nouw.com/isabelledvinsson. If you have any other questions, you are also very welcome to email me at edis1797@student.ju.se.