Samuel Larsson, Nursing Programme, University of the Free State, South Africa
Hi!
We were five students from school of health and welfare at University of Jönköping who went to South Africa for an exchange semester. We arrived at South Africa in the middle of July, (their winter time). The temperature changed a lot at that time. So it was warm during the days and cold during the nights. We did our studies in Bloemfontein, located in the central part of the country. The altitude over the sea level in that area is high, so the air Is dry.
Their school system is different from ours, and some of us were thrown immediately in to the fire without having all questions sorted. We read two courses, which in one we also had practical. The courses continued through the whole semester. For the main exams you have to pass tests in every course. You have to achieve a certain percentage on your tests to write the exams. Depending on how well you do on the tests and the work around, the less percentage you have to get to pass your main exams, i.e. you better you perform through the semester, the less right you need to have to pass the exams.
We had different accommodation during our semester. Some of us had separate rooms, and some of us shared. But our accommodation was more of the finer kind. The rent was either higher or lower depending on where you were staying. But in general the rent was affordable. You shared bathrooms, living room and kitchen with other students. The accommodation is on campus.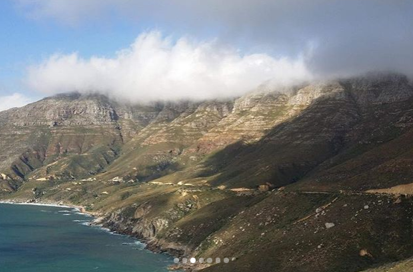 In general, the school is good and much bigger than what we are used to in Sweden. You find all the necessary things on campus, such as ATM: s, shops, food with more. You have bigger grocery stores and shopping malls outside campus. Bloemfontein as a town isn't the funniest in the world, but you can always rent a car and go somewhere else during your free time. =) Cabs are very affordable and we used them a lot. An advice is to get a South African sim-card so you can make calls instead of running around looking for Wi-Fi as it is expensive in South Africa.
Now to the serious part. South Africa is a country with many cultural differences and the population is still today segregated of what happened in the past and many suffer of poverty. I don't want to frighten you but the crime rate is high and is something you should take seriously. If you want to maximize your chances of not being a victim, you should always be aware of your surroundings and which areas, you are in. Don't leave campus by foot when it is dark outside and never go alone. Take the safe before the unsafe and you will be alright. =)
The good part is that South Africa is amazing. The people are very friendly and are more than willingly to help you. It was easy to make friends, and doing things aren't that expensive. The nature is beautiful and there is so much to see. You will experience both the good and bad parts of the country.
For me it truly was an adventure and one of the best things I have done in my life. I definitely recommend anyone to go. So what are you waiting for. Apply now! =)
Sincerely
Nursing student Samuel Larsson
School of health and welfare, Jönköping