Tilda Bengtsson, Nursing programme, Bugando Medical Centre, Tanzania
This is a conclusion of my exchange at Bugando Medical Centre, Mwanza, Tanzania.
Mambo! My name is Tilda Bengtsson, I am 25 years old and a nursing student at Jönköping University. I did my exchange at my 5th semester, during October- January 2017-2018. I saw a great opportunity for me to discover a whole new country with great contrasts compared to Sweden. This was a big step for me out of my comfort zone and I was determined to complete the journey in order to grow as a human and to believe in myself and what I am capable of.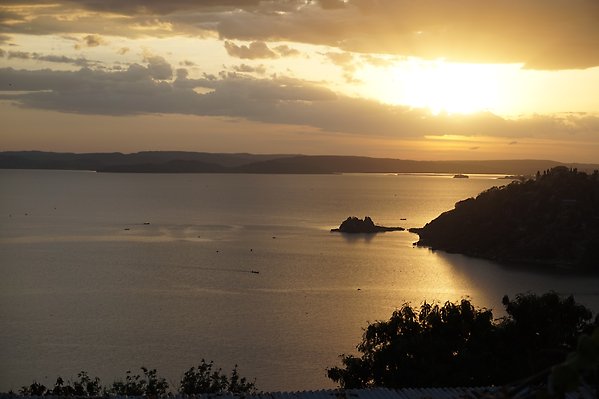 We were four students who were traveling together, and I think it is important to have someone to share this experience with. Especially if you are a girl it could be tricky to be by yourself, because you should avoid walking by yourself. We stayed at Serengeti Guesthouse, just five minutes' walk from the hospital. Each one of us had separate rooms with toilet and shower and we shared kitchen and dining area with the others who stayed at the guesthouse.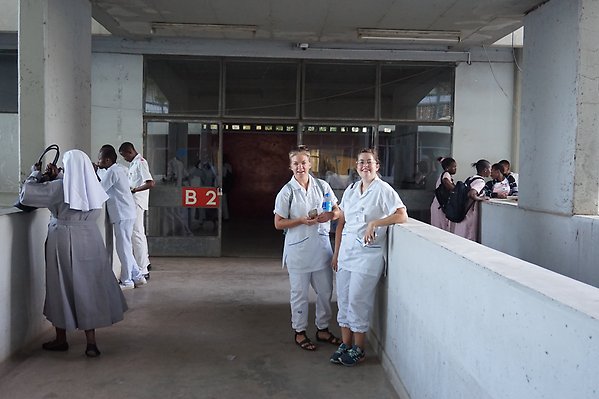 During my semester at Mwanza nursing school I took two courses; Medical And Surgical Nursing II and HIV/AIDS. Just like Sweden they are using PowerPoint as an instrument for teaching in class. We also had a lot of clinical rotation at the different wards at the hospital. This was a great opportunity to observe, practise and to consider the things you have been learning during lessons. The staff at the wards have been accommodating, but you have to be straight forward and take own initiatives. Sometimes there have been situations that I felt I couldn't handle myself, but the staff is fine with us standing back and just observing on those occasions.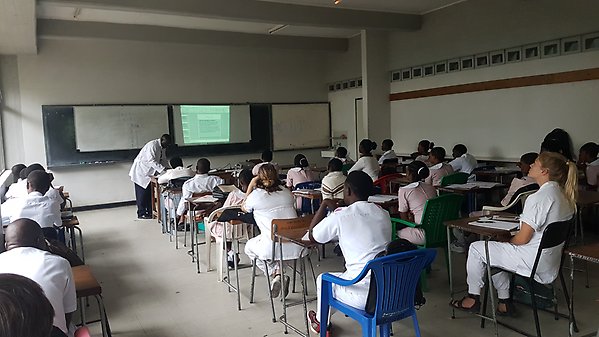 Mwanza is a big town were you really could be a part of domestic life. A lot of people crowded along the small streets, a lots of sounds from people, dogs, traffic, speakers and horns. There are some small supermarkets where you can find groceries, but with a limited range. It's an extremely warm climate, and therefore it's good to know there are some hotels nearby that have pools. You can hang out there for the day and rest from the hectic city outside, and then finish with a good meal. There are some attractions you can visit in town, but you should take the opportunity for major adventures like visiting some of the islands outside Mwanza to view the rock constellations. Or why not a fantastic wildlife safari in one of Tanzania's national parks, Serengeti, Tarangire or Ngorongoro, maybe you are lucky enough to see the big five.
You can live for a small amount of money, compared to Sweden. Most of the days I bought lunch in the school and hospital area. I have been eating a lot of vegetarian food including beans and chickpeas and obviously feast on all of the good fruits. If you don't want to cook on your own, there are some good hotels and restaurants you can visit.
The trip will be more fun and better if you are prepared. You should welcome the country's culture and customs with open arms. This includes that women should avoid showing your knees and wearing tops that's not covering the shoulders). If you are kind and respectful, you will be welcomed with open arms. In order to do a good first impression to the domestic people, it is good to learn some simple phrases in Swahili. During your stay, they would like you to develop your language. You need to learn to be flexible, problem-solving, and not stressed out over that things goes slowly, take it for what it is, because they do not view time and planning like us Swedes.
This trip has helped me grow as a human being, I have practice things I'm not normally good at, like the using English language and to wait, because that we had to do a lot of. There will be some challenges and you will miss home, but in the end, it will be worth it since you will share some incredible moments with your friends. If you want to discover yourself and everything that Sweden are not, then you will have some incredible months of experience and memories for life.