"You have the chance to be a solution for the planet"
Meskerem Mitiku works as a Planning Commissioner at Addis Ababa Planning and Development Commission in Ethiopia, responsible for urban planning in the capital. Meskerem is also a doctor at Addis Ababa University focusing on Business Administration and Management with a sustainability perspective. She is an affiliated researcher at The School of Education and Communication at Jönköping University.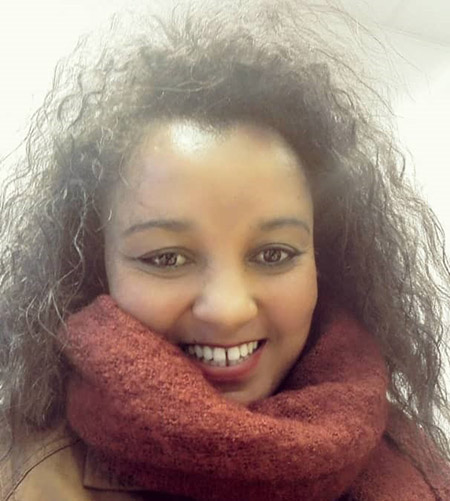 Why do the job market and society need the knowledge and skills that graduates from the program will possess?
– Today we need more knowledge about environmental impact assessment. It is crucial that investors in governments as well as the private sector make environmentally sustainable investments. We need to work with the overall picture of the sustainable development agendas and components.
What sustainability issues are currently most urgent in your area of expertise?
– The most urgent issues related to urban management are sustainable cities, sustainable society, sustainable economy and sustainable environment. Nowadays the cities are compromising one element for the other. For example, for the sake of accommodating more economic development the cities displace the society, and cause environmental pollution by installing factories in the city centre. Such efforts may make the economy a bit sustainable but cost the city, the environment and the society. This has become the trend for the developing countries. To make development more sustainable in all dimensions, the current generation needs to be equipped with the knowledge of it.
What kinds of assignments can graduates from the program work with, in a sector like yours?
– In order to contribute to sustainable societies we need to work with socio-economic development, environmental impact assessment, urban management and environment management. The graduates can be hired by different development partners that work on socio-economic development activities such as education, environment conservation, employment opportunity creation, environment monitoring and evaluation, impact assessment, to mention a few.
Do you have anything to add that prospective students should think about?
–This programme is timely for the contemporary world where both the developed and developing countries are suffering from the lack of sustainability . After graduating, you will have double opportunities - getting education in sustainability, in specific, and the chance to be a solution for the planet.