Struers to hold University Day at the School of Engineering
World-leading materialographic solutions manufacturer Struers have teamed up with Jönköping University's School of Engineering to host a University Day on 22nd March.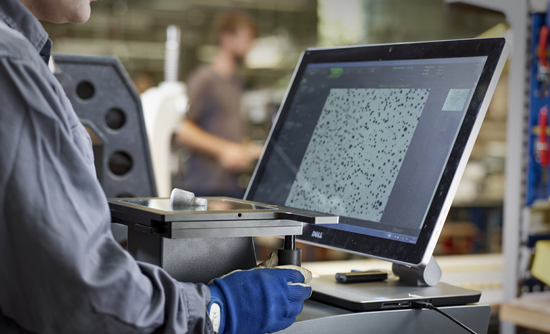 The day kicks off at 9.00am at the School of Engineering with a program of events that aims to get visitors updated on the latest developments within materialographic specimen preparation as well as give them the opportunity to network with other companies and leading scientists within the field of materialography.
Representatives from Struers will be holding presentations and lectures throughout the day on various topics such as hardness testing, structure verification and the process of sample preparation.
Professor Salem Seifeddine from the department of Materials and Manufacturing at the School of Engineering will also be giving a presentation, as well as representatives from Husqvarna AB.
After lunch, visitors get the chance to visit laboratories within the School of Engineering and to try the latest hardness tester generation and groundbreaking anaylsis equipment, which enables structure verification in 30 seconds.
For more information about Struers University Day and to sign up for
this event click here

External link, opens in new window..
www.struers.com

External link, opens in new window.