Three research and innovation projects with JU awarded over SEK 15 million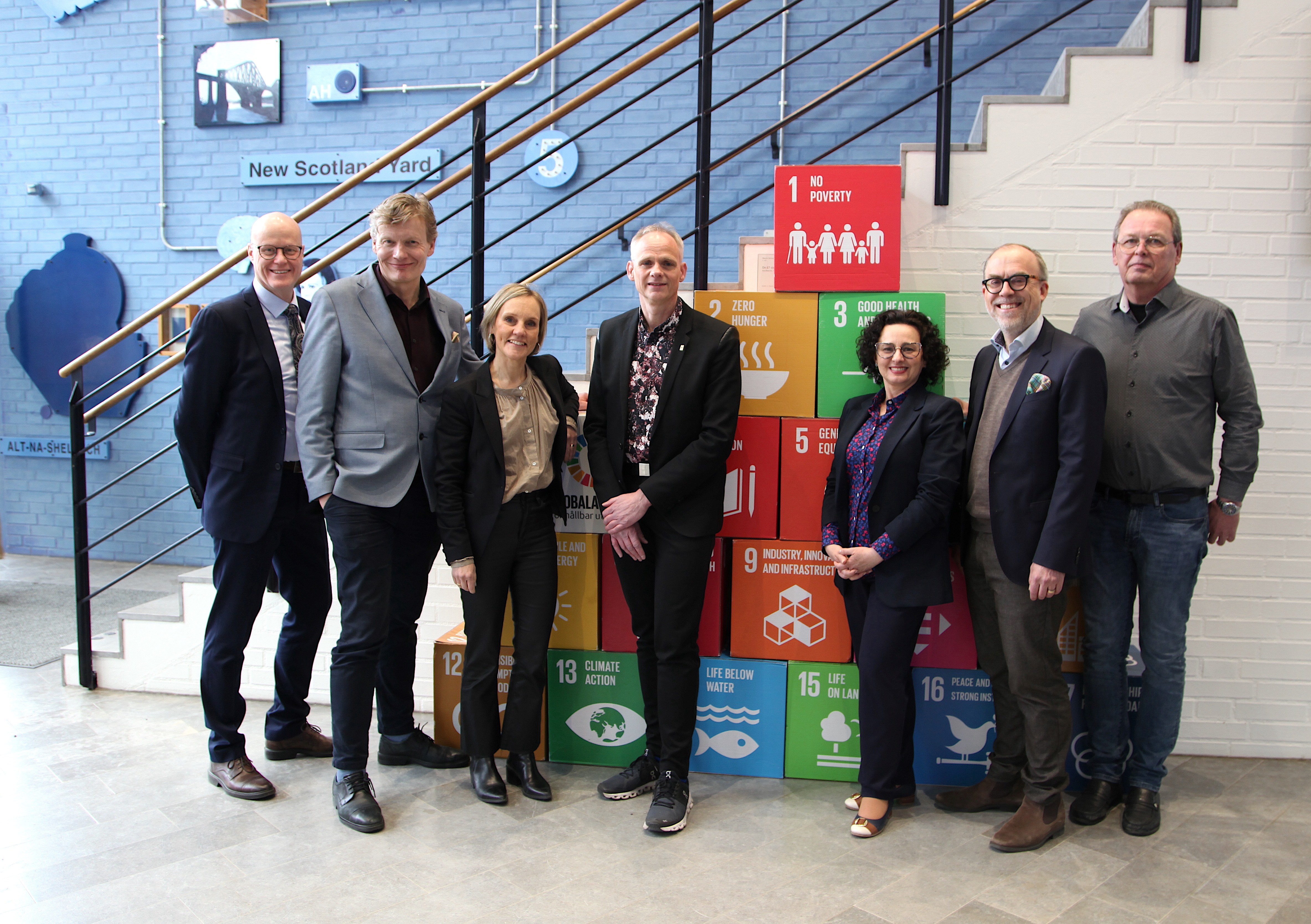 The Swedish Agency for Economic and Regional Growth contributes over SEK 15 million to three research and innovation projects in which Jönköping University (JU) participates.
"This is great news that shows the breadth and societal benefit of our activities," says Ingrid Wadskog, Managing Director and Dean at the School of Engineering (JTH), Jönköping University, which participates in all three projects.
This is part of the Swedish Agency for Economic and Regional Growth's investment in strengthening research and innovation, the benefits of digitization and the competitiveness of small and medium-sized companies (SME's) in Jönköping, Kalmar, Kronoberg and Gotland counties.
The three research and innovation projects are "R3", which is led by JTH, as well as "Logistics Development Jönköping Region" and "AI Readyness" where both Jönköping International Business School (JIBS) and JTH are project partners.
Major challenges for the wooden house industry
"R3" aims to develop the supply chains for industrial wooden house production in Småland. The wooden house industry in Småland has major challenges with material shortages combined with price increases for wooden raw materials and uncertain demand. R3 wants to create the conditions for resource-efficient, resilient, and circular supply chains.
"The target group for the research is small and medium-sized enterprises (SMEs), which often do not have the resources to carry out innovation and development work. More research and innovation is needed on these processes to be able to maintain and develop industrial wooden house production," says Jenny Bäckstrand, Associate Professor Operations and Supply Chain Management at JTH and project manager for R3.
AI Readiness, which is led by Science Park Jönköping, is about offering companies coaching, workshops and research and more about AI to show what opportunities it entails and how it can lead to increased business benefits. This is done in close collaboration with JTH and JIBS through, for example, the Jönköping AI Lab (JAIL) research environment.
"Will sharpen Småland's competitiveness"
The logistics project Evolve is aimed at logistics companies and logistics-intensive operations in the Jönköping region. 30 local companies receive help in developing competitiveness through targeted sustainability work in innovation, digitization, competence development, environmental development, gender equality and green transition. The business departments in Jönköping, Nässjö and Vaggeryd municipalities are behind the initiative. Region Jönköping County as well as JIBS and JTH are also involved in running the project.
"This is fantastically stimulating. The project will sharpen Småland's competitiveness through increased competence and knowledge in the area. There, we hope to be able to contribute, not least through the expertise available within our top-ranked research centers. We also hope that the project will motivate other industries in the region for collaborative projects that strengthen Småland's strong commitment to entrepreneurship, sustainability, and innovation," says Carla G Machado, University Lecturer and Director of Societal Engagement at Jönköping International Business School.
"Important issues for all companies"
Jönköping municipality participates in several of the projects and Sven Rydell, Head of Trade and Industry at Jönköping municipality, emphasizes the importance of the municipality's business life partakes in the research and expertise available at JU.
"It is of decisive importance and provides knowledge and energy to our companies. AI, logistics, and sustainability are important issues for all companies and ultimately it is about strengthening our competitiveness. Research and teaching at JU are of a high standard and also within reach for us in Jönköping," says Sven Rydell.
Associate Professor Operations and Supply Chain Management

School of Engineering
Assistant Professor
Director of Societal Engagement

Jönköping International Business School