New dissertation shows relationships between founding conditions and survival of new firms
How do different conditions at the time of founding impact survival of new firms? This question interested Giuseppe Criaco, who decided to find some answers in his doctoral thesis.
It is well known that new firms are important sources of new employment, economic growth and innovation. At the same time, it is a recognized fact that many new businesses don't manage to survive their first years of existence. This makes it important to understand the drivers of survival of these businesses.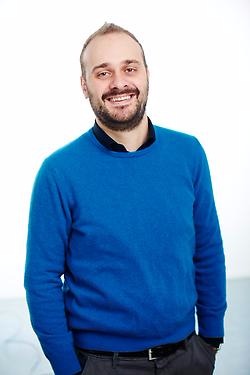 Giuseppe Criaco has investigated if and how different founding conditions impact on the survival of new firms. His research has been focused on how the prior experience of the founders and the employees influences the chances for a new business to survive.
"I have focused in particular on founders' prior working experience in a family firm and employees' prior shared international experience as well as their prior industry experience. By 'shared international experience' I mean that some of the employees have worked together in an international firm before joining a new international business," he explains.
Giuseppe Criaco's research shows, for example, that new firms whose founders used to work in an incumbent family firm immediately before starting their own business have a better survival rate than firms whose founders come from a non-family firm. When he studied the relationship between employees' prior shared international experience and the survival of international new businesses, he made a somewhat surprising discovery:
"It turned out that international new firms whose employees have gained prior shared international experience benefit from such experience, but only to a certain point. When the prior shared international experience among organizational members is very extensive in length, it instead becomes a burden for their survival," he says.
Another finding of Giuseppe Criaco's research is that both employees' prior industry experience and the technological characteristics of the industry matter for the survival of new companies. More specifically, new firms whose employees have prior experience from that specific industry survive more when they operate in technologically intensive and broad industries. On the other hand, new firms whose employees have prior experience from different industries survive more in less technologically intensive and broad industries.
"My results provide important insights for those who intend to start up or invest in a new business. For instance, founders should be aware to partner up with, or hire, individuals who have determined types (and lengths) of experience, and also consider how this prior experience fits with the context of the new firm," says Giuseppe Criaco.
He now hopes that entrepreneurship scholars will take into consideration the importance of founding conditions in new firms, and that they will extend his research to other types of founding conditions than the ones investigated in his own thesis.
Giuseppe Criaco successfully defended his thesis "Founding conditions and the survival of new firms: An imprinting perspective on founders, organizational members and external environments" on 14 October at Jönköping International Business School, Jönköping University. Faculty opponent was Professor Harry Sapienza, University of Minnesota.

You can find the whole thesis here

External link, opens in new window..