Course in Industrial Product Realization integrates international students at the School of Engineering
The School of Engineering emphasizes the integration of international students through the introductory master's course "Industrial Product Realization: Process - Methodology - Leadership". Students from different countries, and with different educational backgrounds, come together to deliver the concept for a new product.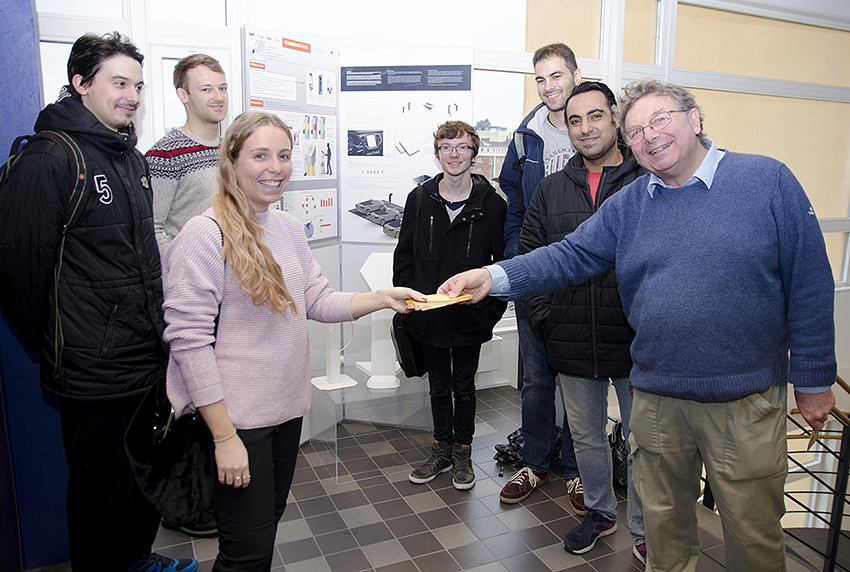 The target product for this year was a new design of charging station for electric and hybrid cars. The students on the course are divided into 20 teams in such a way to ensure a mix of multicultural backgrounds and of expertise from across the School's different engineering disciplines: industrial design, materials design, production systems and information technologies. As Rob Day, the course manager, explains this course is a very successful example of how we can encourage students to work across disciplines in joint projects while, at the same time, increasing the cultural integration of our international students.
The student teams present their results in an exhibition and the School awards a prize for the best combination of model and a supporting poster. This year's prize was awarded to a team with students from France, Germany, Spain, and Australia. The team consists of Andreas Angelou (Norway), Julia Artero (Spain), Pouria Bayati (Australia), Benjamin Coullard (France), Andreas Parisotto (Italy) and Denis Stein (Germany).