Esports (electronic sports) is a phenomenon that has grown a lot in recent years and, although it has been around for decades, there is relatively little research on it. Aiming to change this is a new research network with members from, among others, Jönköping University (JU) . We asked them about the e-sports research they've carried out, and to give us an insight into how the ongoing pandemic has affected the industry.
The video game industry is one of today's giants. Estimates say that there are about 2.5 billion players worldwide and it is continuing to grow. An important part of the gaming industry is electronic sports, or e-sports as it is commonly called - a collective term for video game competitions.
Today, there are an estimated 450 million esports enthusiasts worldwide and a projected 650 million in as early as 2022. The biggest competitions have tens of millions of viewers online and the prize money is on par with major traditional sports. For example, the total prize money for 'The International', the Dota 2 World Cup, was almost $35 million in 2019.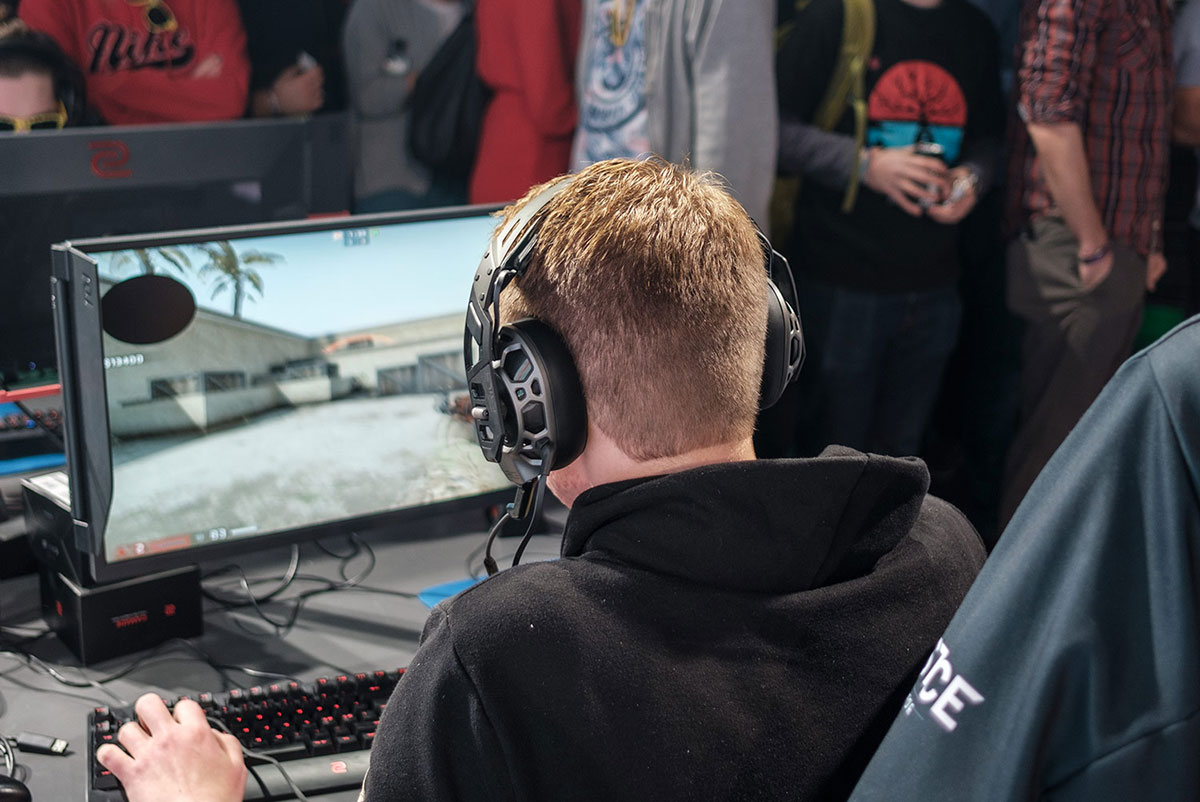 Create meeting places for researchers and practitioners
At the major esports event, ESL One, in Cologne in July 2019, a number of researchers from Jönköping University, Tampere University, the University of Siegen, Germany and Sydney University met to discuss future research opportunities and networking in the field of e-sports. It culminated in the founding of the Esports Research Network (ERN), set up to promote future research collaborations.
The goal of the network is not only to connect researchers from all over the world and from within different disciplines, but also to create meeting places for researchers and practitioners.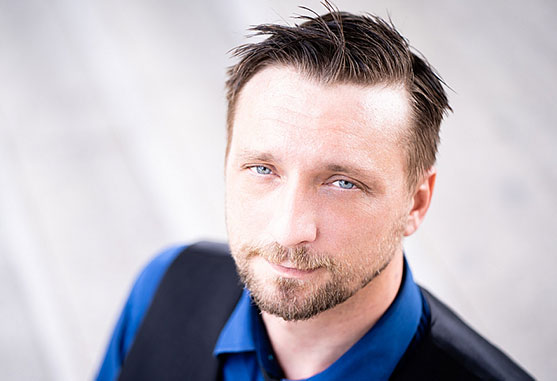 "We hope to create a forum where academia and practitioners can meet to establish how to work together. We can work to create a real and positive impact on society," says Brian McCauley, PhD and researcher with a focus on e-sports at the Media, Management and Transformation Center (MMTC) at Jönköping International Business School (JIBS) and one of the founders of the network.
The Network will be officially formalized as an association on July 7th, on the one year anniversary of the first meeting with Brian McCauley representing the initial management team and with several other researchers from Jönköping University as members.
"MMTC is one of the founding institutions of the network, so this actually puts it at the forefront of this research," says Brian McCauley
Jönköping – the city of DreamHack
The world's biggest digital festival, DreamHack, which had its 25th anniversary last year, normally takes place twice a year in Jönköping - once in the summer and once in the winter. DreamHack Winter 2019 gathered around 50,000 visitors. Among these were some of today's greatest e-sports stars. In addition to site visitors, millions of people followed the various competitions and events from home, via online broadcasts.

"Jönköping has a great cultural heritage from DreamHack. People here grow up with it."
"Jönköping has a great cultural heritage from DreamHack. People here grew up with it. It is perhaps the most famous thing about Jönköping," says Brian McCauley.
Earlier this year Brian McCauley, along with JIBS colleague Dinara Tokbaeva and Kiernan Tierny from the Royal Melbourne Institute of Technology, published an article in the International Journal on Media Management about how Dreamhack has created a regional esports market offline in Jönköping, Shaping a Regional Offline eSports Market: Understanding How Jönköping, the 'City of DreamHack', Takes URL to IRL.
By seeing the local esports scene as a market, the article synthesizes 17 interviews with local actors to answer the following question: What offline actions do actors engage in to facilitate and shape the local esports market? It stated, among other things, that an ecosystem has emerged in Jönköping as a result of its relationship with DreamHack. This acts as an incubator, and the actions of local gamers have continuously increased the value and extent of the local market, resulting in a host of local organizations increasing their collaboration with DreamHack.
The corona pandemic's impact on e-sports
E-sport, despite its digital focus, has of course also been affected by the Covid-19 pandemic. This year's DreamHack Summer, which would have taken place on June 12-14, with around 50,000 visitors from all over the world, was first postponed to August and then eventually canceled. A harsh blow not only for the festival and all the expected participants, but also for a hospitality industry that is already under pressure. During one weekend alone, DreamHack visitors can contribute tens of millions SEK in tourist revenue to the local hospitality industry.
However, esports is one of the few competitive sports that has been able to continue being played during the pandemic. Given it is digitally based, it can still operate to a great extent under the current situation. Many 'real' sports have themselves adopted gaming versions to cater to the demands of their fans'.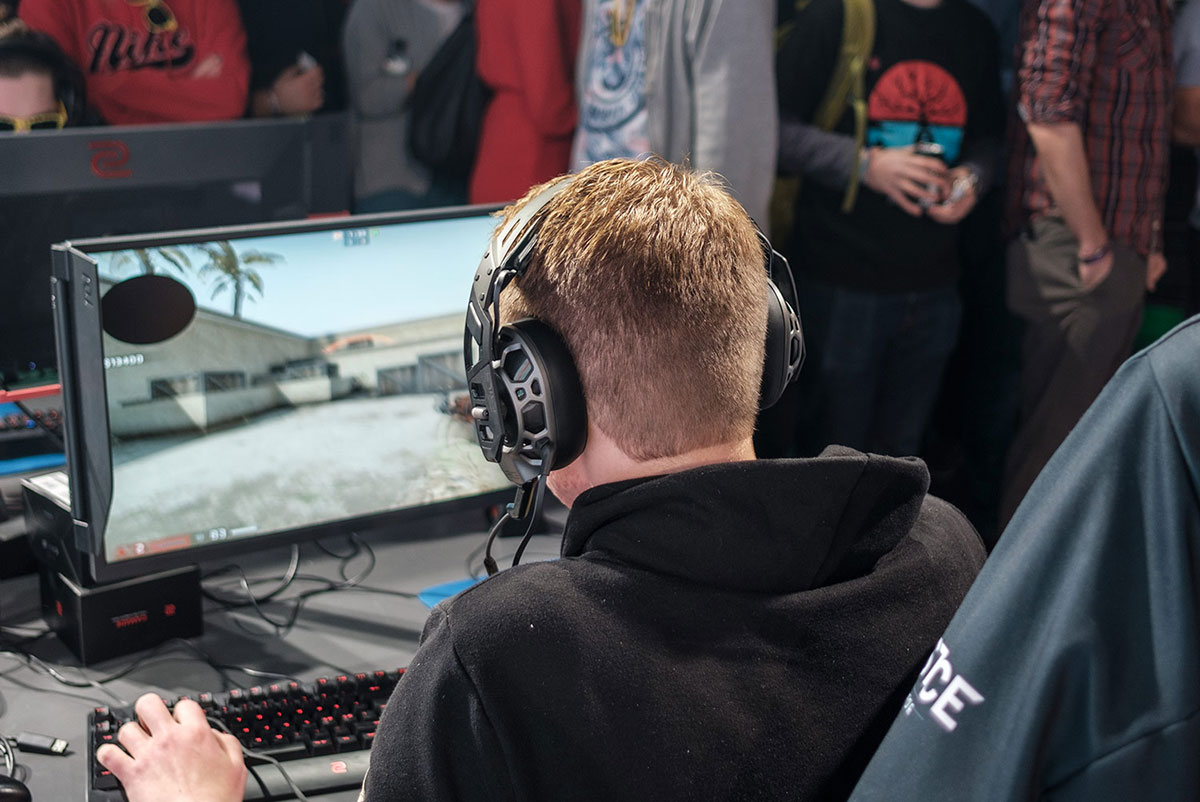 But the core of esports is still live events and LANs (a gathering of gamers with computers or compatible game consoles, where a local area network (LAN) connection is established between the devices). Top teams usually compete in front of a live audience of thousands of people who, as in any sport, actively engage and cheer on their favourite teams.
There is, of course, great concern for the future of e-sports, even in this seemingly digital world. How will all the great live events that drive gaming and esports culture across the world survive the current situtation? If the pandemic continues into 2021, then a lot of culturally important events that bring people together will die off. This is something that the research will certainly have reason to look closely at in the near future.
"In fact, post Covid-19, there will be even more of a need for events like DreamHack to bring back a sense of both normality and shared joy," says Brian McCauley
Facts about esports
Esports is a collective name for all competitions that are conducted in a virtual environment and they are divided into different game categories: real-time strategy (RTS), action real-time strategy (ARTS), First-Person-Shooters (FPS) as well as sports and fighting games.
About 191 million people play, or follow, esports, more than four days a week. Of these, 29 % are women. Research shows that e-athletes are exposed to the same stress levels as a racing driver and have a heart rate comparable to a marathon runner.
The first World Cup in esports was organized in 1990 by Nintendo.
Sweden is fourth best in the world in esports, calculated in terms of how much tournament money Swedish teams have won, namely SEK 170 million. China leads with just over SEK 470 million.
Number 1 on the Esports Earning's list Top 100 Highest Overall Earnings is 26-year-old Johan "N0tail" Sundstein, who has brought home about SEK 71 million in 190 tournaments. The highest placed Swedish player is Gustav "s4" Magnusson, who has won almost SEK 26 million in 117 different tournaments.
DreamHack at Elmia is the world's largest LAN party, with nearly 50,000 visitors. In 2019, they celebrated 25 years during DreamHack Winter.
Source: Swedish E-sports Association, Esports earnings and DreamHack.