Lighting design students light up Jönköping
In the evening of 25 September 24 students from the Lighting Design programme at the School of Engineering (JTH), Jönköping University, organizes September Light (Septemberljus) in collaboration with Jönköping Municipality. This year's theme for the lighting event is recycling, and the students light up four places near Hovrättstorget in Jönköping.
"We will give new light to this part of the city," says lighting design student Sara Liljeström.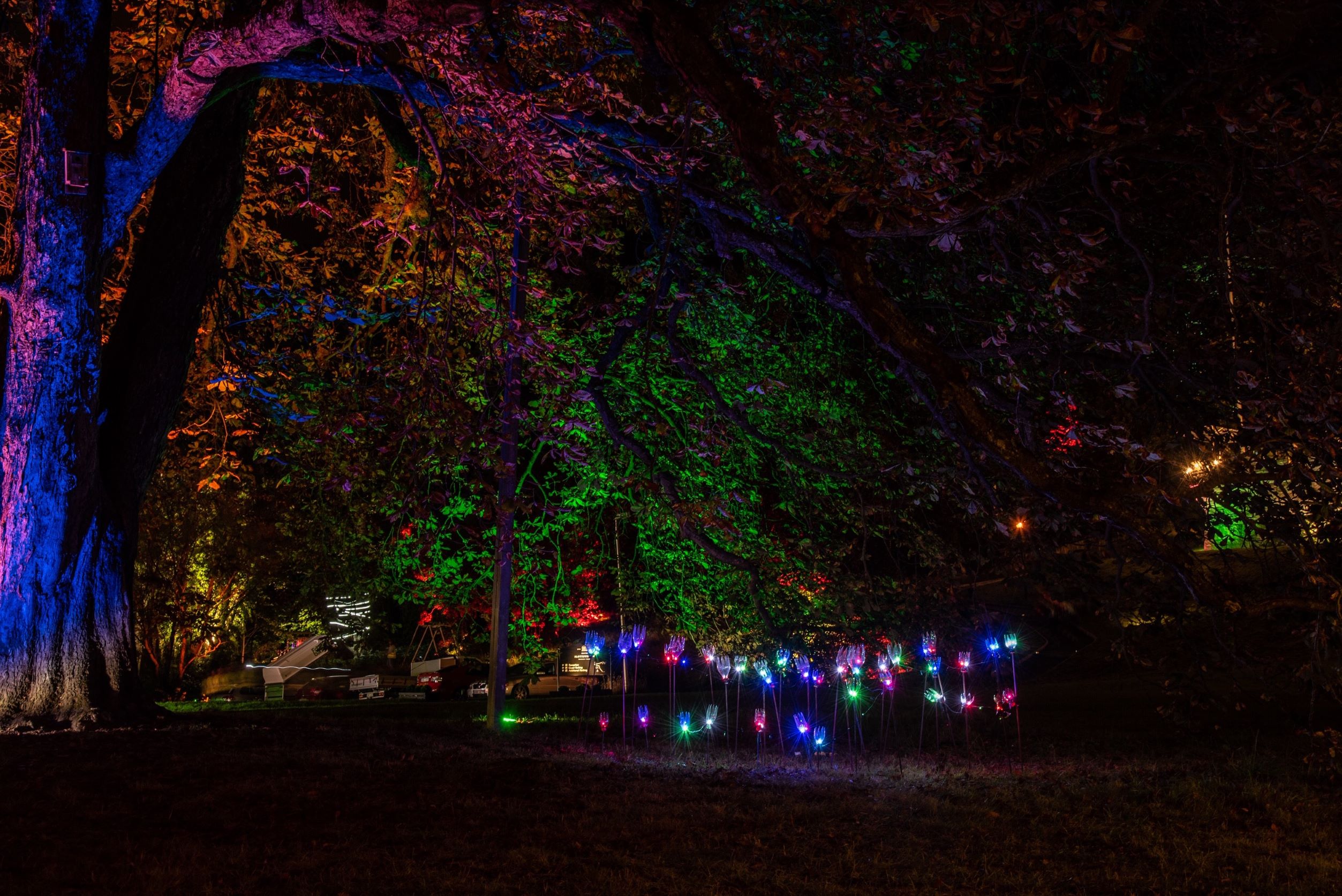 It is the second year Lighting Design students that plan and build the lighting event together with Jönköping Municipality's lighting planner. This year, Kulturskolan also contributes to September Light with samba dancers, drummers, and a brass band. The event starts at 19:00 on 25 September and lasts until midnight. The places that are lit up are Hovrättstorget, Hovrättsparken, Kristine Church and the part of Östra Storgatan that was a summer pedestrian street earlier this summer. Each area has its own theme and the lighting design student Esther Strömberg describes it as entering four different worlds, which will bathe in bright colors.
Through space and over icebergs
The students invite their visitors on a journey through space, over icebergs and in neon. They also depict a piece of Jönköping's history.
"Hopefully it will be a great event. Who doesn't want to see everyday areas transformed for an evening? It is great that our installations will be visible to the public, even if it is only for one night. The fact that it's in the city centre increases the opportunities for more spontaneous visits," says Sara Liljeström.
The students are divided into four groups that make their own interpretations of the recycling theme, which creates separate moods but are also interconnected. The students have, for the most part, collected material to September Light themselves and have, among other things, searched in JTH's garbage room.
Guided tours
September Light is organized for the seventh year. The students will offer guided tours of the installations. Visitors can vote for their favourite of the four contributions and among them a winner is drawn who receives a light consultation in their home or garden.
Read more about September Light here

External link, opens in new window.