Faith on Melodifestivalen - "It's great to be back!"
From the corridors of the School of Health and Welfare to the spotlights of Melodifestivalen. This Saturday, it's time for Faith Kakembo, a lecturer at the Department of Nursing, to enter the stage of Melodifestivalen. So what is it like to swap seminars and lectures for rehearsals and media interviews?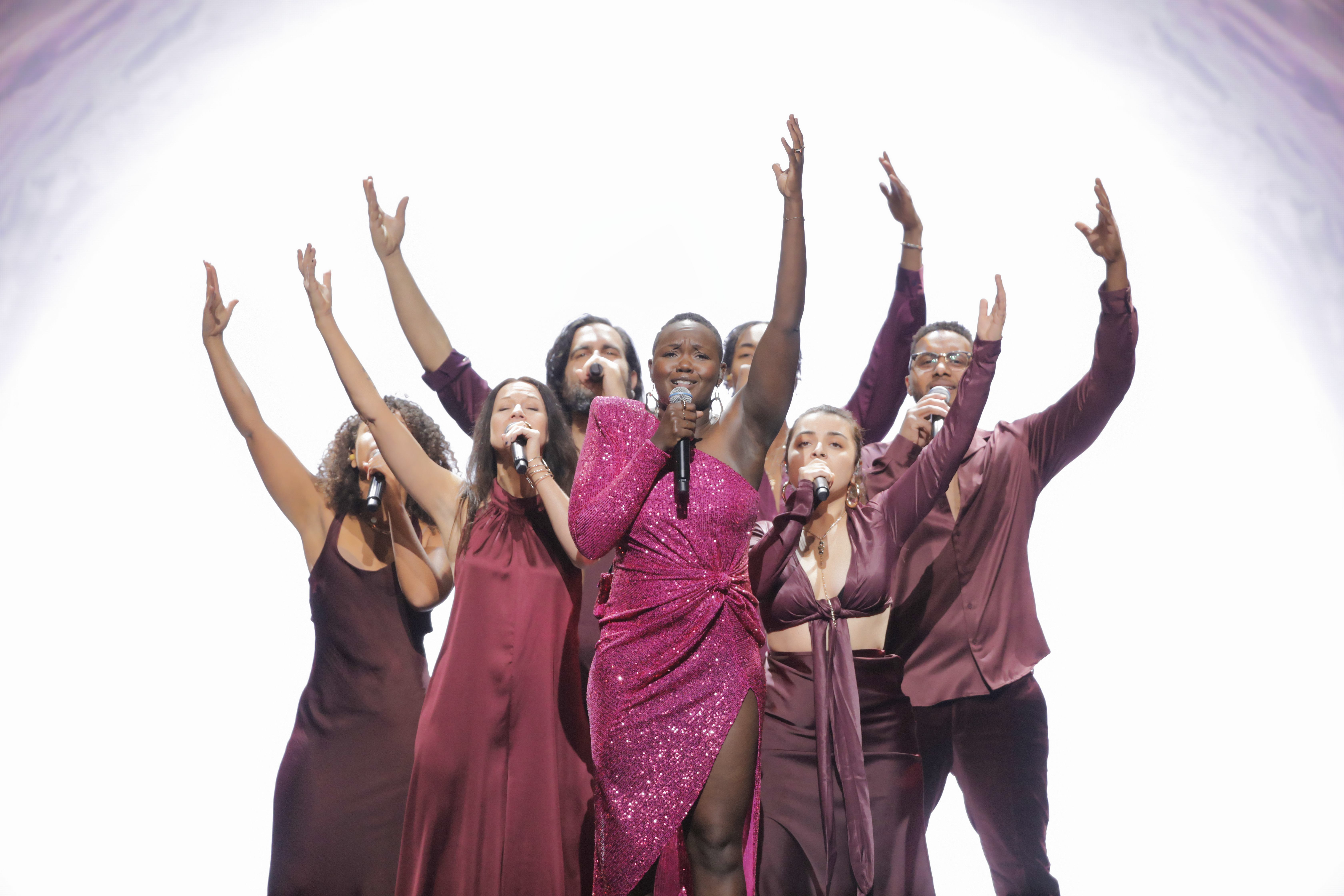 "It feels great to be back in Melodifestivalen; I've really been looking forward to this! It's perfect as I've barely been able to perform since I participated in Melodifestivalen 2020 due to the corona pandemic. I hope to be able to perform more in the future, but time will tell," Faith says.
Faith Kakembo, nurse anesthetist and lecturer in the Nursing Deparment at the School of Health and Welfare, made her debut Melodifestivalen 2020. That time, her journey to the finals ended in the third round of the competition. Now she's back, hoping to go all they way with this year's song, 'Freedom', written by Faith and co-songwriters Laurell Barker, Anderz Wrethov and Palle Hammarlund.
"It is a slightly 'bigger' song than the previous one. At first, it sounds a bit like a ballad, but it's not a classic one; you might call it a mid-tempo ballad. The text is about trying to be who you are, even if the whole world around you feels chaotic. Sometimes it feels like you have to fight a lot for the right to like who you want, believe in what you want or dress the way you want," she says.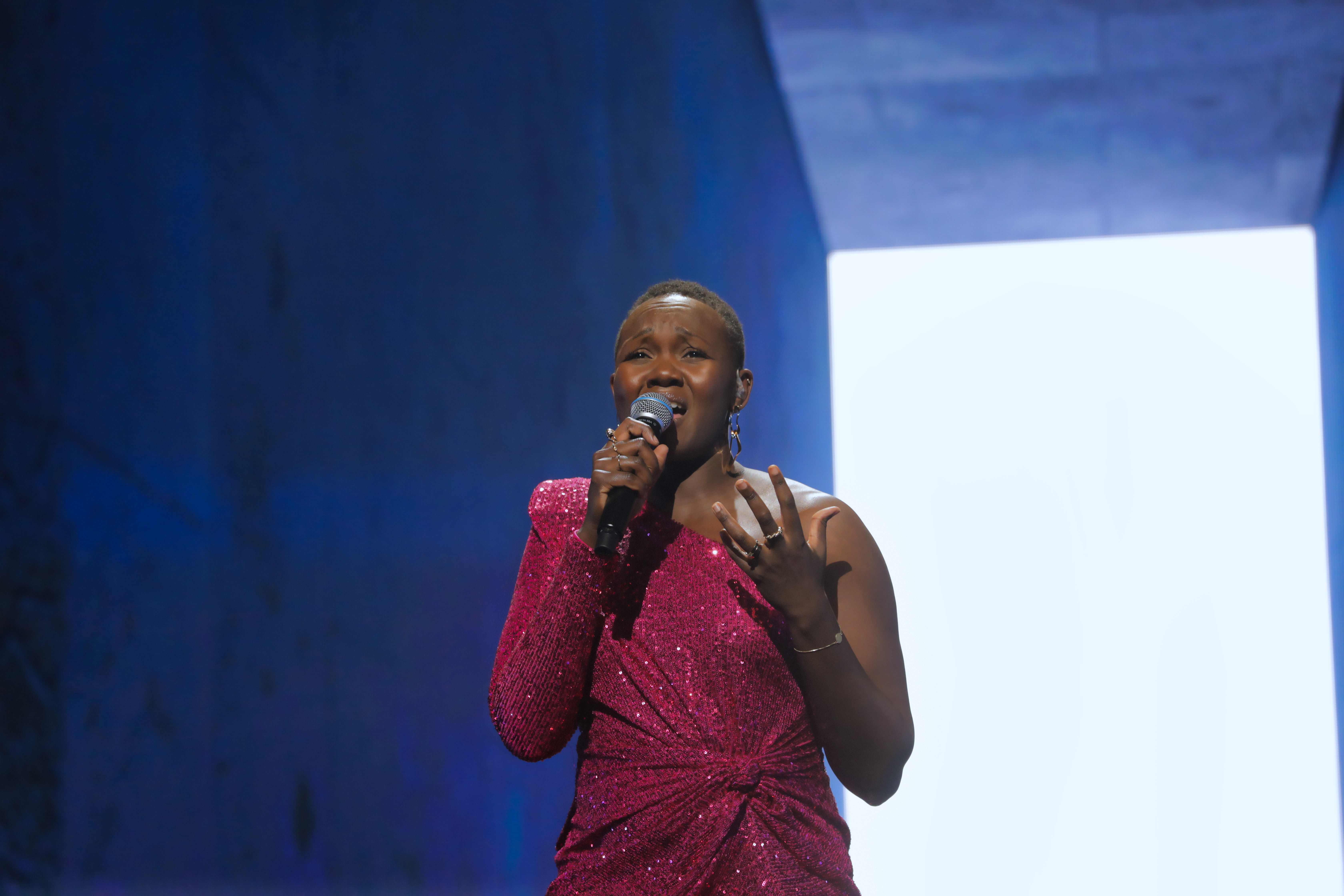 An amazing hobby
During the past week, there have been a lot of rehearsals in the Avicii Arena in Stockholm. Everything has to be just right, the singing, the movements, and the way one turns to the right camera at the right moment. On Friday night, it will be time for the dress rehearsal.
Aside from rehearsing, Faith has taken this opportunity to spend time with family and friends. Singing is primarily a leisure activity, and she will probably not go all-in for a music career. According to Faith, it would no longer be a hobby if she made such an investment, and there's a risk the joy would disappear.
The work she puts in to appearing on Melodifestivalen is a big contrast to her work as a lecturer at the School of Health and Welfare, but Faith feels that she has good support from her colleagues.
"We have hardly met lately. Still I feel that I get great support from the people I work with. That feels nice," she says.
It's about creating something that feels good
In 2020 she was alone on stage; this year, she is accompanied by a choir.
"I've sung a lot in choirs over the years. And doing something as part of a group is what I love most of all. It's a more powerful feeling when you do it together, in interaction with the whole choir," she says.
Her goal is to go as far as she can in the competition and this of course means a shot for the final.
"I haven't heard any of the other songs, and I have no idea what competition I'm facing. But it doesn't matter. It's just about what I'm going to do. It's about my singing, how I perform, that everything is in sync, that it makes me feel good and that ultimately I'm pleased with how my performance has gone. In the end, it's up to the viewers to vote," Faith says.