23 million for research on entrepreneurship from the Kamprad Foundation
This year's research grant from the Kamprad Family Foundation goes to entrepreneurship research for a living countryside. Three projects at Jönköping International Business School (JIBS), Jönköping University, have been granted almost SEK 23 million in total.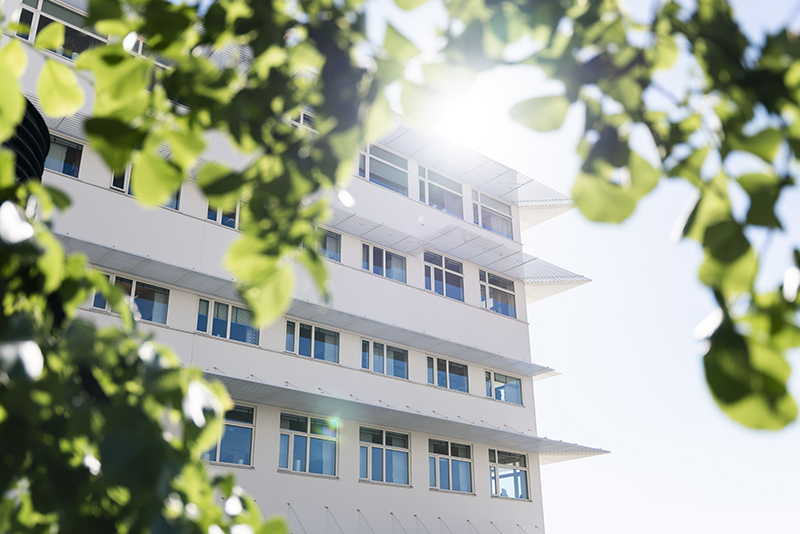 This year, the Kamprad Family Foundation will distribute SEK 133 million to entrepreneurship research for a living countryside, of which SEK 23 million will go to the three JIBS projects. In total, 30 different projects at higher education institutions and research institutes in Sweden receive the money. The Foundation supports projects of high scientific quality. It is characterized by the fact that results clearly benefit "the many people". In addition to the three projects with JIBS researchers as project managers, researchers from Jönköping University are also participating in two other projects that have been awarded a total of SEK 8 million.
Interdisciplinary project on entrepreneurship in foundation form
As the main applicant, Kajsa Haag, Senior Lecturer in Business Administration, has been granted SEK 9.5 million for the project "Terms and conditions for entrepreneurship in foundation form: long-term and sustainable development in rural areas?".
The project aims to study the terms and conditions for entrepreneurship in foundation form, with the ambition to answer the question of whether and how a foundation can be used for long-term and responsible ownership of locally based business activities. This is an interdisciplinary project which combines law and business administration. The project investigates the regulation of foundations, how foundations are governed and, in turn, exercise ownership control, how the long-term goals of family businesses can be preserved through foundation formation and how foundations can contribute to socially sustainable development throughout Sweden.
"The project involves creating a Swedish long-term knowledge node on entrepreneurial foundations at the JIBS Centre for Family Entrepreneurship and Ownership (CeFEO). It is great to be involved in building such extensive knowledge about nutrition foundations! We will also link two doctoral students to the project and will start that recruitment as soon as possible," says Project Manager Kajsa Haag.
The research group consists of Kajsa Haag, Massimo Baù and Ulf Larsson Olaison at JIBS, Hanna Almlöf at Linköping University, Katarina Olsson at Lund University and two Doctoral students.
Skills supply for innovation and entrepreneurship
Lina Bjerke, Senior Lecturer in Economics, has been granted SEK 5.3 million for the project "Competence provision for innovation and entrepreneurship in rural areas".
The research group will study how the technology shifts that are now leading to significant changes in the labour market affect rural skills needs and skills availability, what effects it has on labour demand and how to solve challenges related to this.
"Based on the structures of different locations, we in the research group will investigate the conditions for attracting skills both from the local labour market and a broader geographic labour market. The goal is for the project's research results to be used to develop a pilot model at Campus Västervik for strengthened skills availability in small businesses," says Lina Bjerke, Project Manager.
The project is carried out in collaboration with Campus Västervik.
The role of ownership in the revitalization of rural companies
Karin Hellerstedt, assistant professor of business administration, has together with Lucia Naldi, professor, Mattias Nordqvist, professor at JIBS and the Stockholm School of Economics, and a postdocbeen granted SEK 8 million for the project "Revitalizing entrepreneurship in rural areas: the role of business ownership".
Since the turn of the millennium, a worrying trend is that the increase in the average age of Swedish business owners and entrepreneurs has increased significantly – and is particularly large among rural entrepreneurs. At the same time, these regions are also grappling with other challenges, such as declining population and poorer proximity to service functions. What happens to companies owned and operated by entrepreneurs approaching retirement? The ageing population of rural entrepreneurs can lead to business closures and a reduction in entrepreneurship.
The project will study how rural businesses can survive in the long term and how they can develop by becoming less dependent on their current owners.
"The project consists of four sub-studies to create an understanding of how different types of ownership can enable business development and survival in the long term. Through close cooperation with business representatives in the counties of Jönköping and Norrbotten, we will be able to conduct relevant research and help spread our results," says Project Manager Karin Hellerstedt.
The project is carried out in collaboration with regional stakeholders from Jönköping County and Norrbotten County.
"Paving the way for both academic impact and societal benefit"
"These three projects strengthen another already established research focus on JIBS. The three projects address issues at the intersection of entrepreneurship and rural issues but focus differently. This shows that the research conducted at JIBS is of the highest quality," says Johan Klaesson, Head of Research at JIBS.
"As a relatively small university with limited government funding for research, we rely on this type of grant to maintain our position as an international leader and to be able to offer attractive career paths for our staff. It's fantastic that three relatively young female researchers are taking the lead and paving the way for both academic impact and societal benefit. The Kamprad Family Foundation is very well suited to the research, education, and collaboration we conduct at JIBS," says Jerker Moodysson, CEO of JIBS.
Projects in collaboration
Jönköping University also has researchers who participate in a couple of other projects and other higher education institutions and organizations. These are:
Success factors for the establishment and upscaling of local food chains (GREENS)
Main applicant Per Hilletofth, University of Gävle, SEK 3.8 million.
In collaboration with Jönköping University.
University and College of the Future – How to navigate freedom and social responsibility?
Main applicant Johan Eklund, Entrepreneurship Forum Foundation, SEK 4.2 million.
In collaboration with Jönköping University, Blekinge Institute of Technology, and the Royal Institute of Technology.
About the Kamprad Family Foundation
The purpose of the Kamprad Family Foundation is to support, stimulate and reward education and scientific research to promote entrepreneurship, the environment, competence, health, and social improvement. It will focus specifically on implementing the results of the research and education to benefit the many people quickly and cost-efficiently.