Karl Hammar awarded during the SPARK conference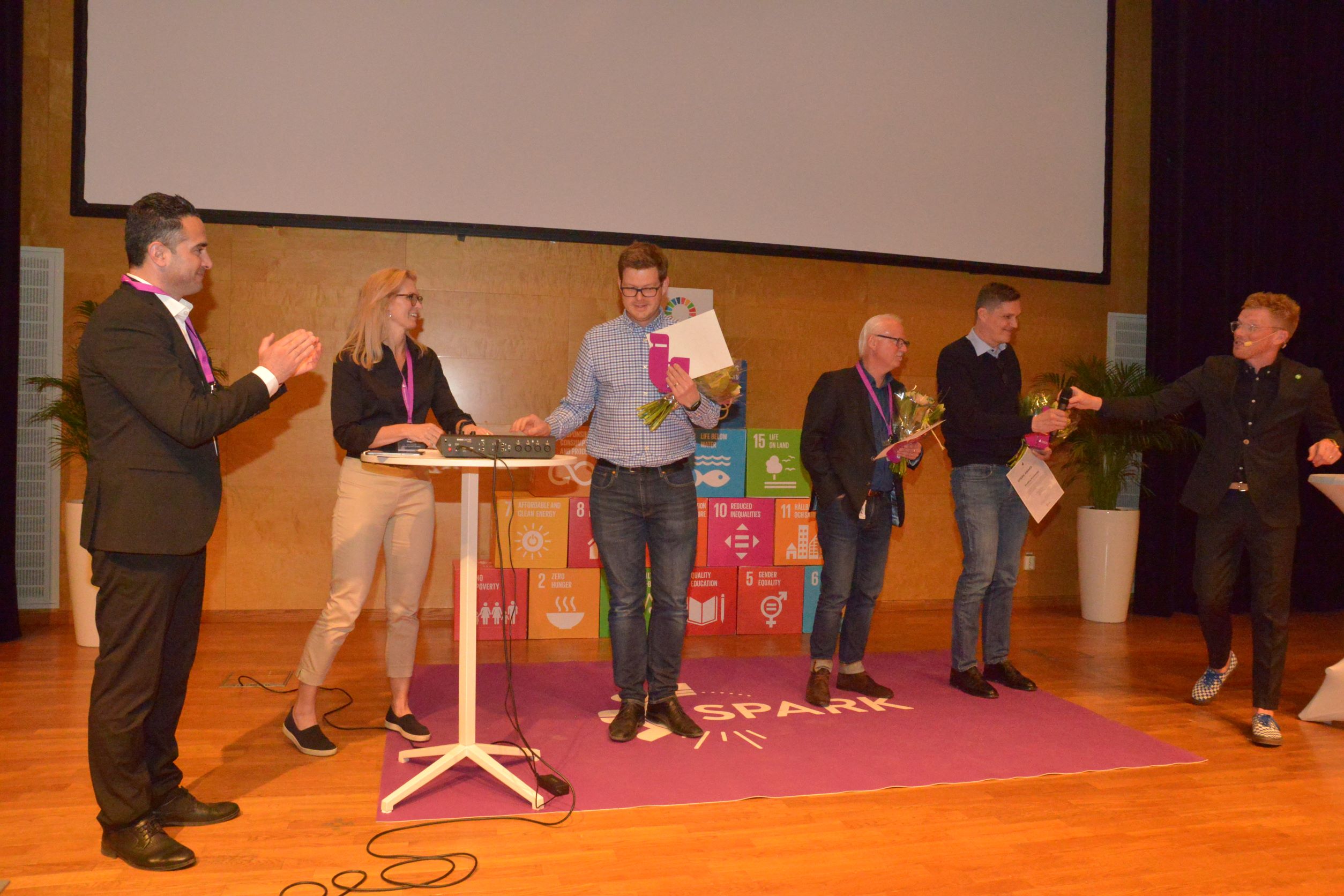 Karl Hammar, Assistant Professor at the School of Engineering (JTH), Jönköping University (JU), won the SPARK Award for his research project Building Knowledge during the SPARK conference at Jönköping University on 21 April.
"Great fun and a great honor," he says.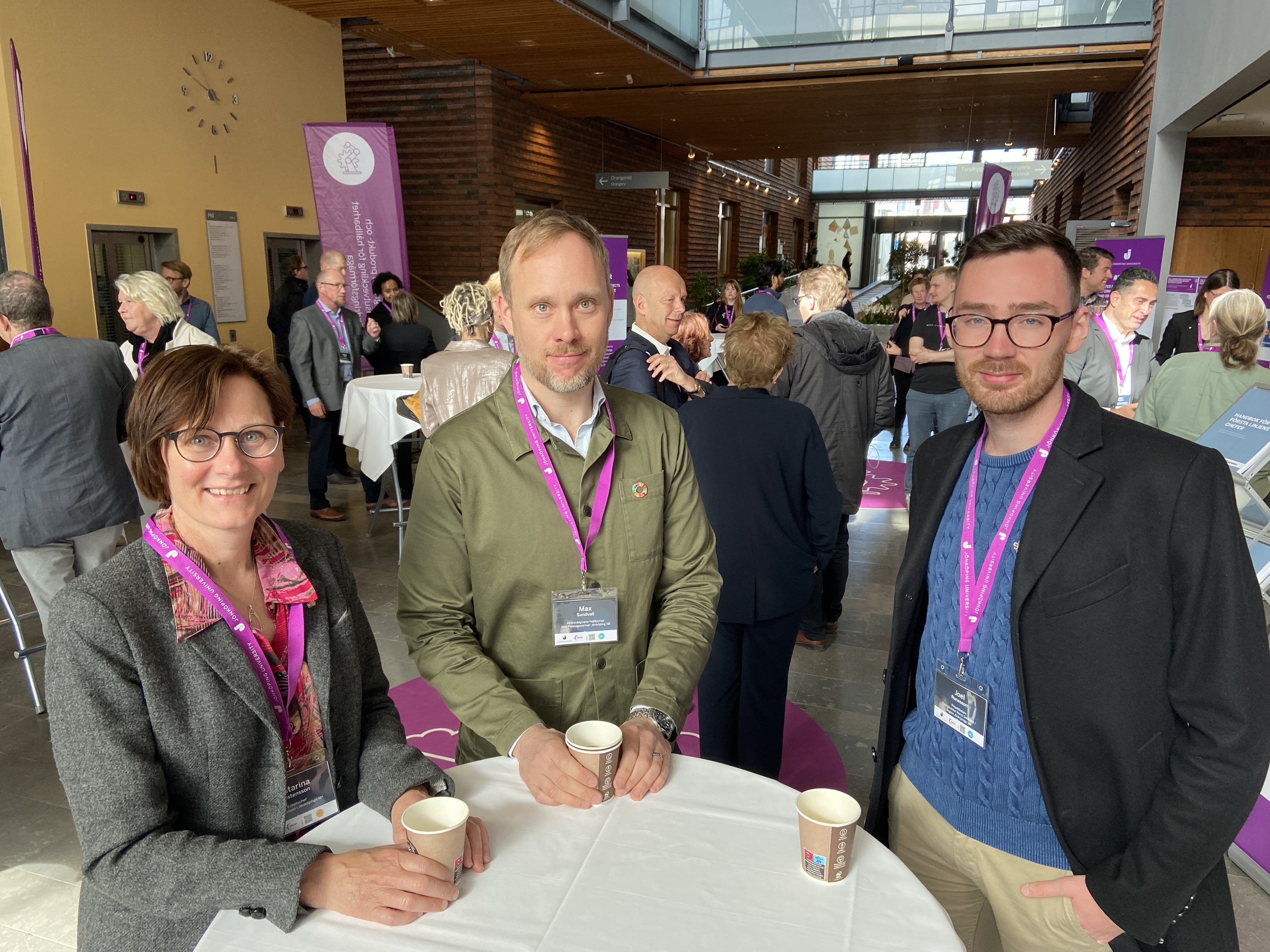 The research in Building Knowledge has been done in collaboration with the external partners Idun Real Estate Solutions and Akademiska Hus, Vasakronan and Willhem. Per Brantsing Karlsson, IT Manager at Akademiska Hus and Erik Wallin, CEO of Idun Real Estate Solutions, participated at the conference and received the SPARK Award together with Karl Hammar.
"This is a confirmation of all our work, and I think the effect of what we have done will be known in the housing industry in the coming years," says Erik Wallin.
"It was a bit unexpected that we got the award. But if you take a step back and overview what we have achieved in our project, I am very pleased with our performance," says Karl Hammar.
The motivation for the award states, among other things, that Building Knowledge has been characterized by professionalism and developed a new world standard.
Bridging academia and the business community
About 120 people from the business community, academia and more participated in the SPARK conference at Jönköping University, which had the theme " Sustainable Industrial Development - Climate Transition". Salem Seifeddine, program manager for SPARK, clarified that the conference is about bridging academia and the business community.
"We are all good at sustainability, but the pace has started to slow down. We need to accelerate to make technological progress together and go further in our climate transition. We build our research on industry challenges and share the same target image. That is what makes us unique," says Salem Seifeddine.
"This is just the beginning"
Linda Bergqvist, External Relations Manager, has received many positive comments about the conference. Several participants highlighted the keynote speakers, the workshops and the moderator Jonas Gallneby.
"It was a positive atmosphere and a lot of energy in the air during the day. We want to move forward together and this is just the beginning, says Linda Bergqvist.
During the conference, Anna Falk, Sales manager at Falks Metall in Gnosjö, was one of four key note speakers. She clarified that, as a small company, they are completely dependent on collaborations with higher education institutions such as Jönköping University when it comes to sustainability. Therefore, they enlisted the help of a student from the School of Engineering at JU when they were to present their climate footprint. She has also advised them on their sustainability plan, together with, among others, a student from Jönköping International Business School (JIBS).
"They have emphasized that our sustainability plan must mean something concrete to us. For example that we will work with our solar panels, change from gas to district heating or that our employees will start cycling more to work," says Anna Falk.
"We must not give up because it is difficult"
During her key note lecture, Jessica Elfsberg, Expert engineer at Scania, wanted to convey hope that a sustainable society is possible.
"We must not give up because it is difficult. We must remember that climate change does not threaten the planet or life on the planet, but only humanity's way of life. By exchanging experiences and visions good examples can benefit more people. But it is important that we do not deteriorate in one area when we try to improve in another," she says.
Catarina Kristensson, unit manager at the County Administrative Board in Jönköping, thought it exciting to participate in new research and information in the climate and energy area during the conference.
"We have many sustainability collaborations in the county, but we need to increase the pace, and more people need to do more," she says.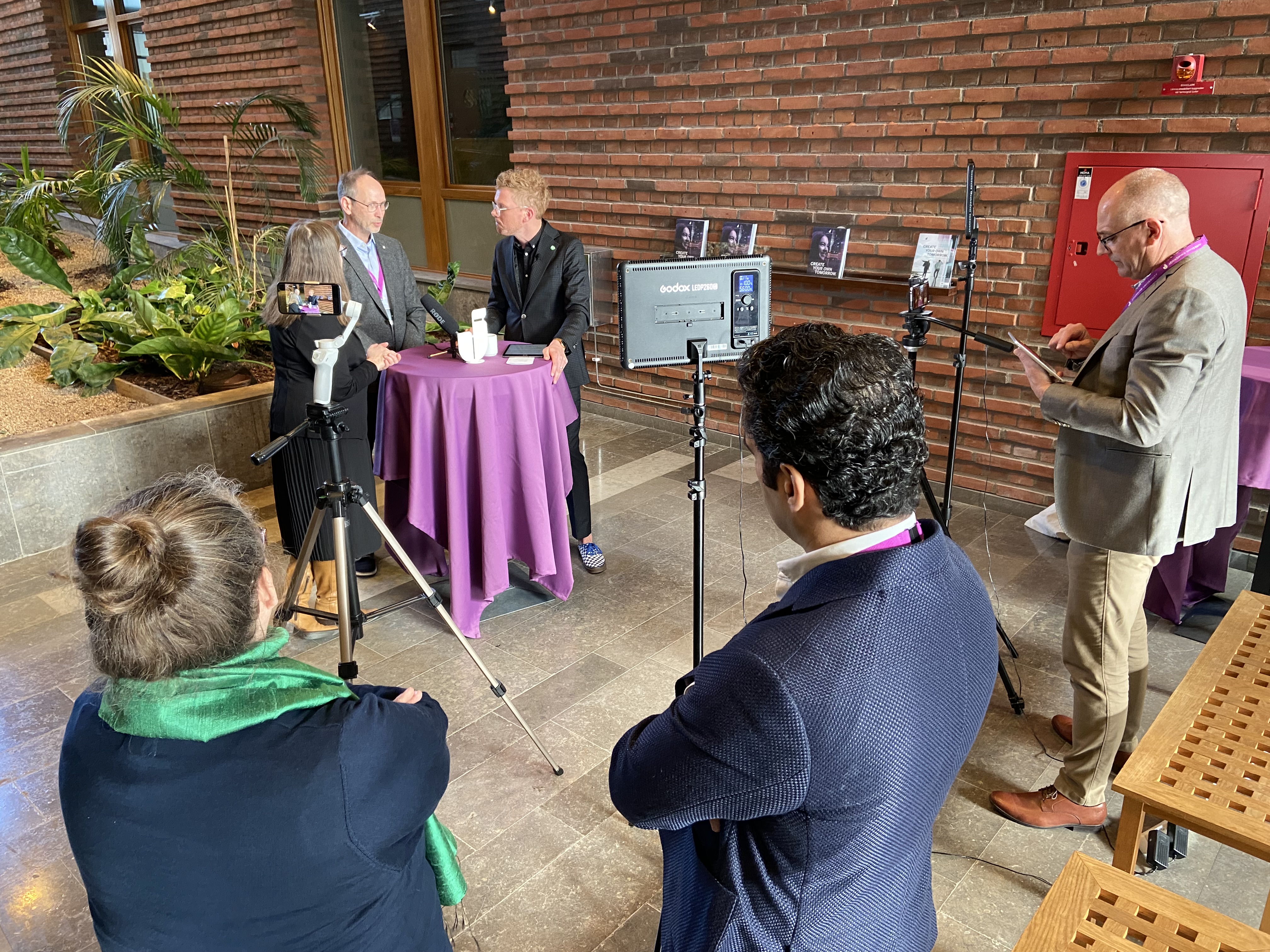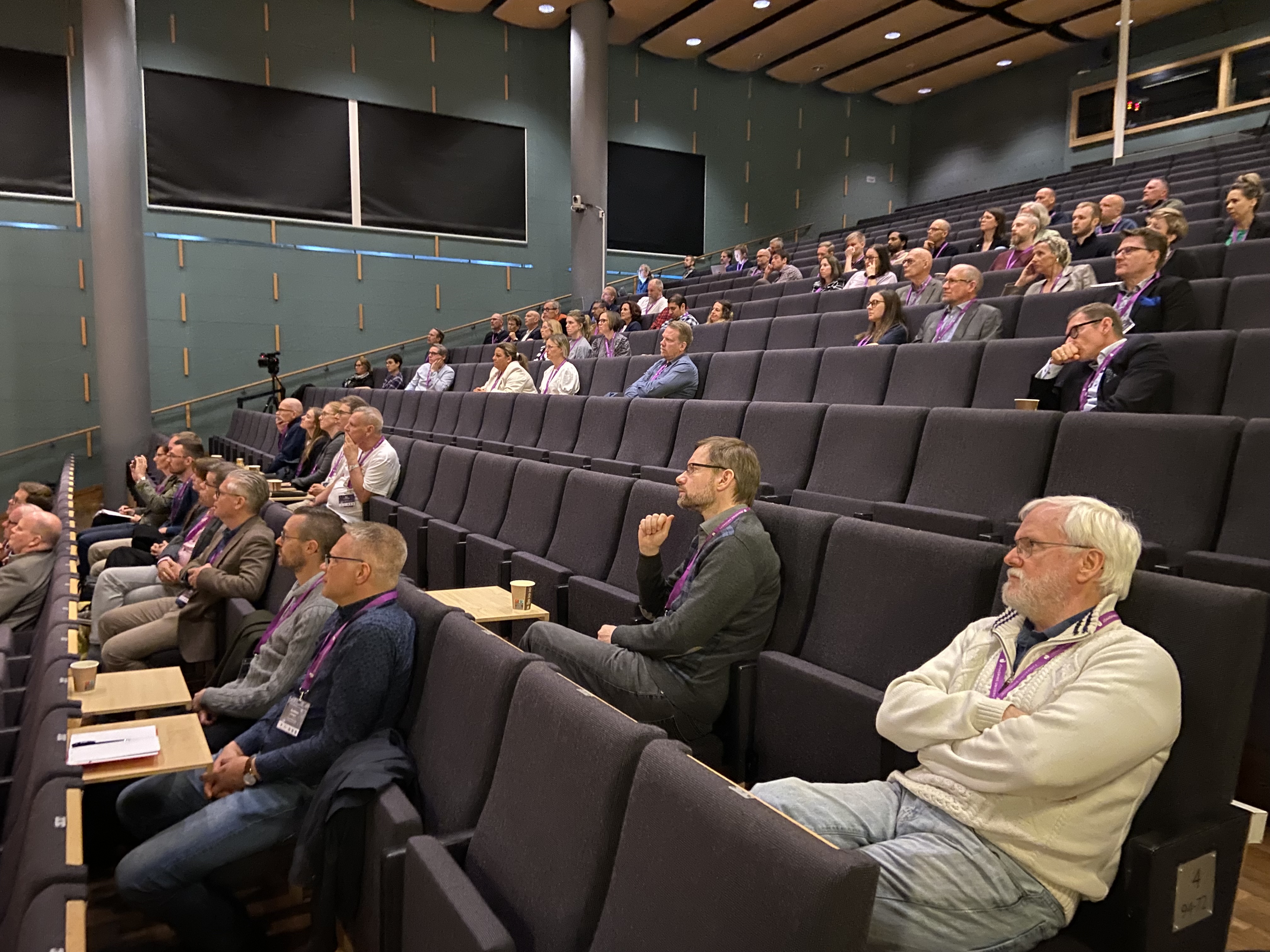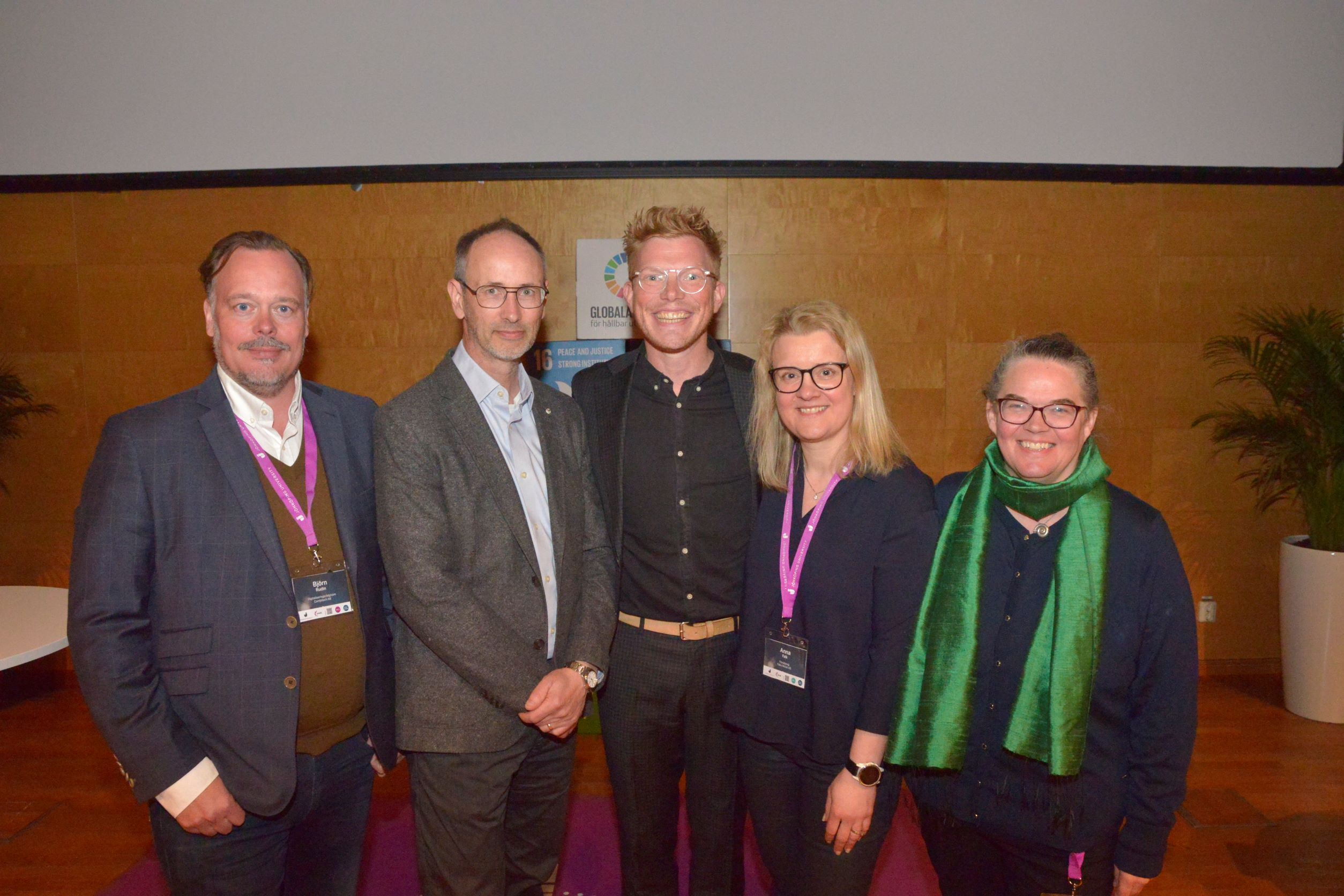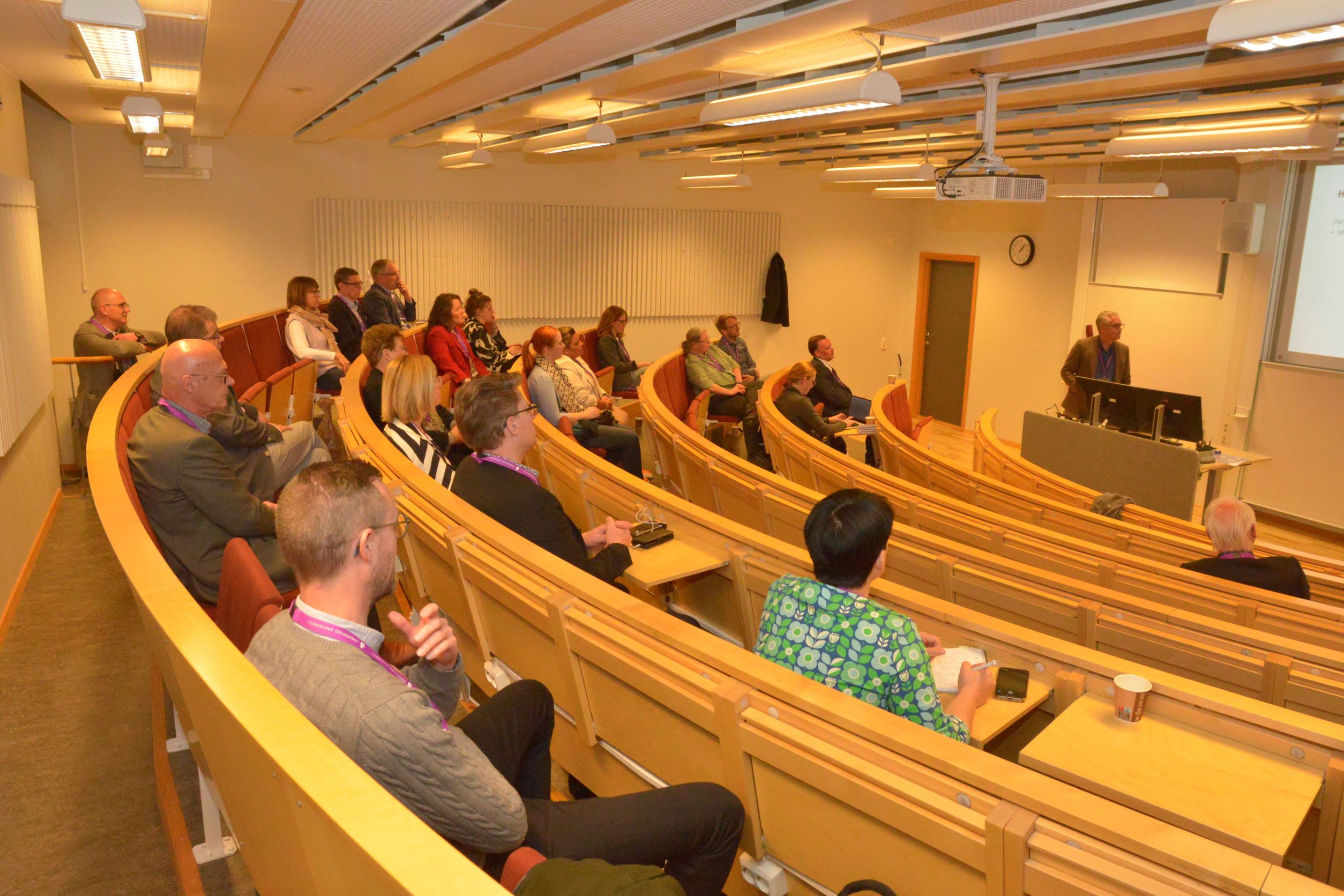 External Relations Manager

School of Engineering
SPARK Award, jury motivation for Building Knowledge"
"A project that has consistently been characterized by professionalism and clarity from the project management. This is how research and collaboration with the industry create applicable benefits. For participating companies, the project has not only exceeded expectations, but it has also developed a new world standard! Winner of the SPARK Award 2022 with a collaboration rating from external partners of 10, phenomenal on a scale of 0-10."