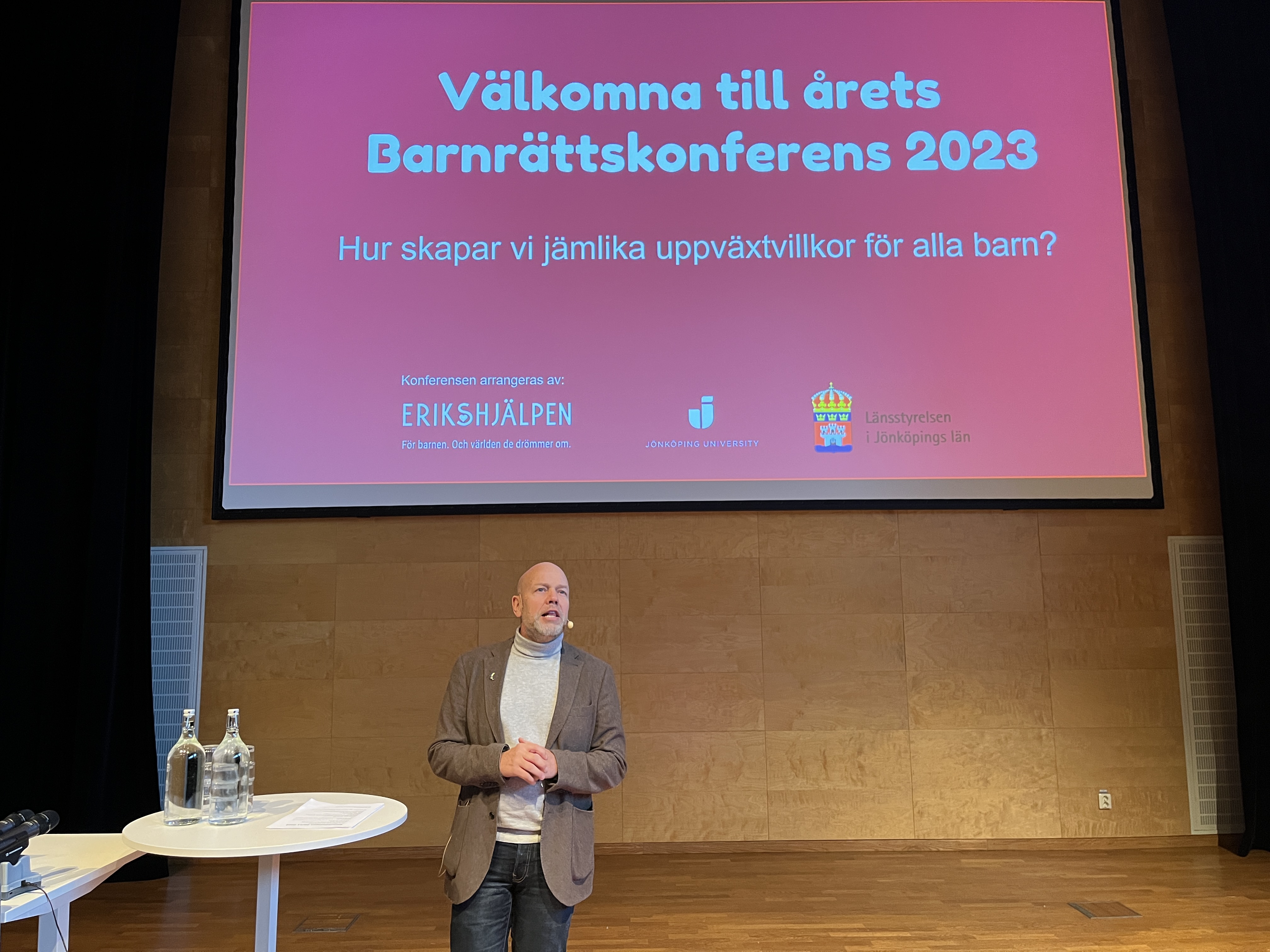 Children's rights highlighted at major conference
Over 300 participants attended the Children's Rights Conference that took place on the Convention on the Rights of the Child Day on 20 November at Jönköping University (JU). Ombudsman for Children, Elisabeth Dahlin, was one of the speakers together with, among others, Frida Lygnegård, researcher at the School of Health and Welfare, JU.
The entrance to the School of Education and Communication was full of mingling visitors and exhibitors from organisations, Jönköping municipality and CHILD research centre at JU. Together with Erikshjälpen and the County Administrative Board, JU organised this year's children's rights conference.
"This is a fantastic opportunity for JU to show that we pay attention to the Convention on the Rights of the Child and the work that is done around the county but also here at JU when it comes to children's rights," says Frida Lygnegård.
Children have the right to a safe childhood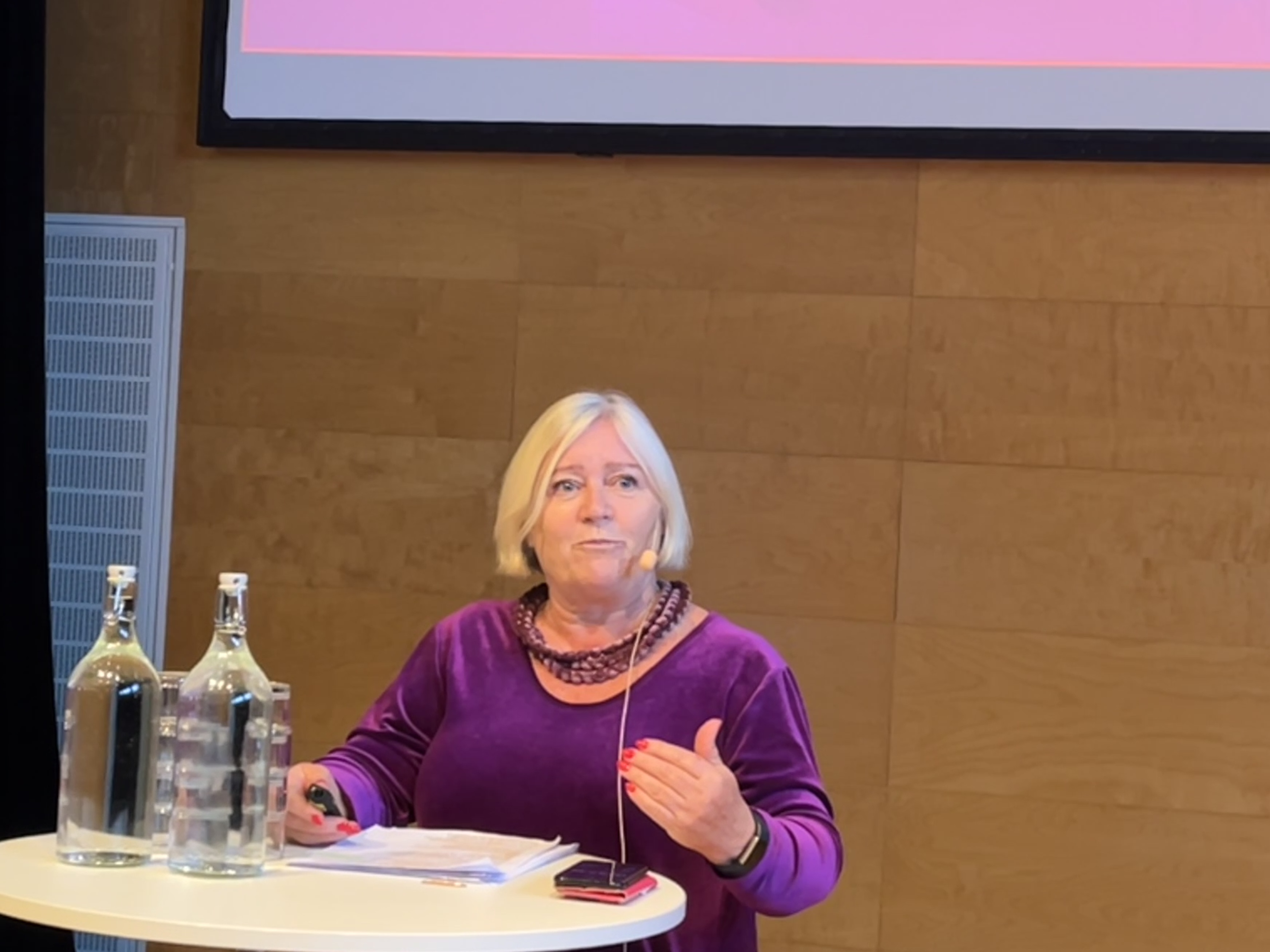 Daniel Grahn, Secretary General of the children's rights organisation Erikshjälpen, opened the afternoon. He questioned whether the world really is what children dream of and went on to say that the possibility of realising one's dreams depends on where one lives.
Then Elisabeth Dahlin, the Ombudsman for Children, who is tasked with representing the rights of children and young people based on the Convention on the Rights of the Child and monitoring compliance with it, spoke. She continued on the same theme, that all children have the right to a safe upbringing. Surveys show that inequality for children in Sweden is increasing and says that it is important to listen to the children and what research shows in order to find out what more can be done.
Young people were involved in the research process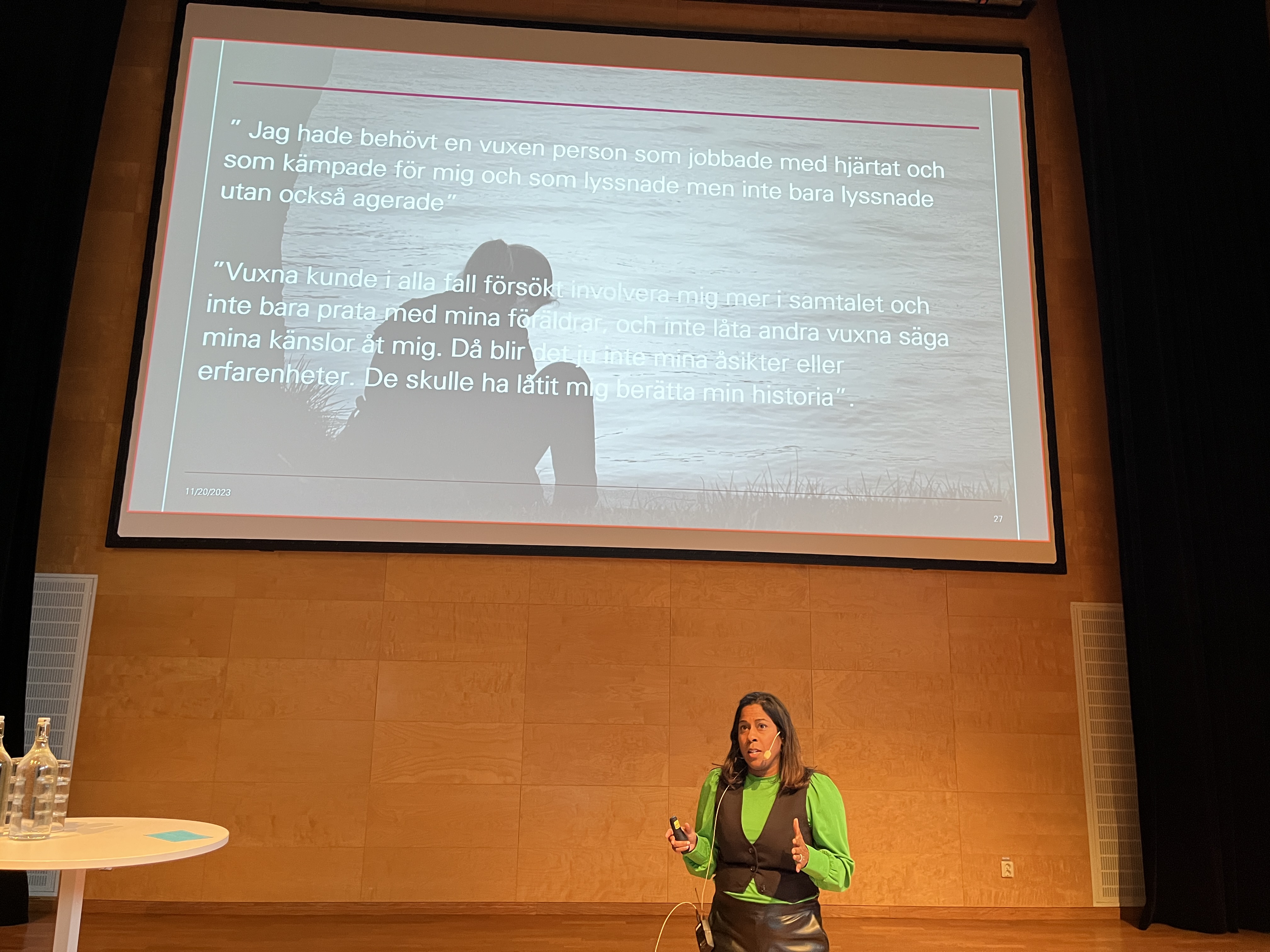 As a researcher, Frida Lygnegård spoke about the importance of research communication to enable decisions to be made on a scientific basis. She does research on children's rights and talked about not underestimating children's capacity. She gave examples of what can be done to allow children to be involved in decisions that affect them, such as having the courage to step back and allow the child to take centre stage. In one study, she herself allowed young people to participate in the research process precisely to involve them.
The afternoon also included a panel debate and ended with a candlelight procession in Rådhusparken in Jönköping.