The Jönköping University Badge for Merit awarded to Leif Melin
The Jönköping University Badge for Merit was awarded to Leif Melin during the academic festivities on 21 May. The Badge is awarded to people who have made significant contributions for Jönköping University.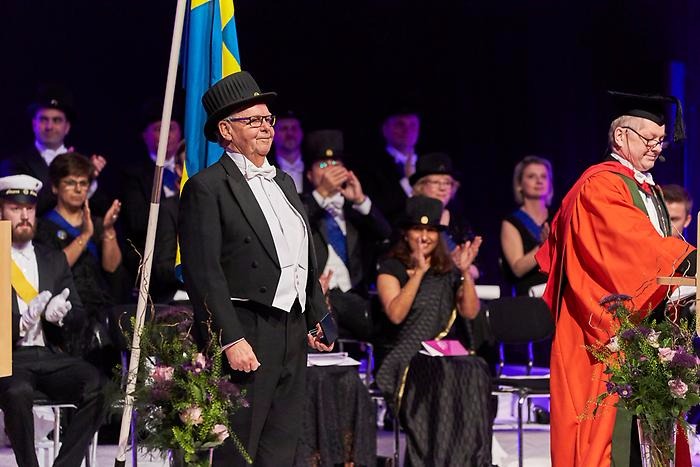 Leif Melin is a Professor in Strategy and Organisation at Jönköping International Business School (JIBS). Amongst other things, he was awarded the Badge of Merit for 2015 for his achievements in making JIBS a prominent business school.
According to the motivation of the award, Leif Melin has "made significant contributions for JIBS since he started working at the school. His achievements are one of the main reasons for JIBS being seen as one of the leading business schools in Sweden and in Europe today within its profile areas."
The motivation also highlights Leif Melin's dedication to both education and research, and his role as a founder of the Center for Family Enterprise and Ownership (CeFEO), today ranked as the third leading family business research centre in the world, and number one in Europe.