Sweden's first full professor in Lighting Science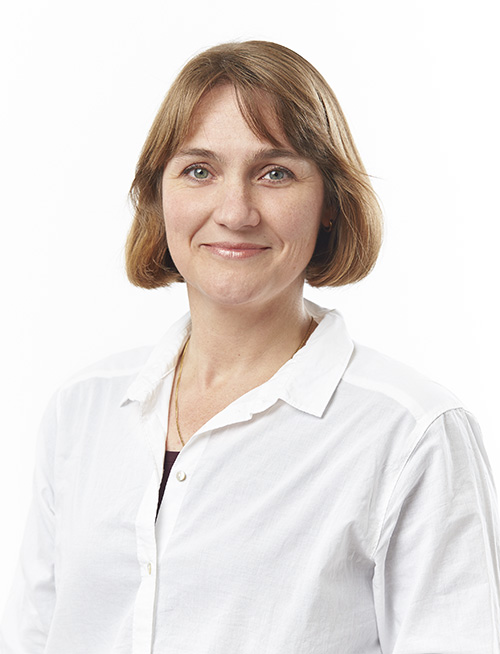 The School of Engineering was one of the first in Sweden to focus on lighting. Now it is time for the next step, as Jönköping University installs its first professor in Lighting Science. Myriam Aries took office in September, this making her Sweden's first full professor within the field.
Myriam Aries comes from a position as assistant professor at the Technical University in Eindhoven which carries a long tradition of lighting research. She has expertise in the field of daylight application and simulation, visual comfort, human light and health demands. In her PhD research she examined human lighting demands and health requirements in office buildings. During a two-year post-doctoral fellowship with the lighting group of NRC Canada, and later as a professor in Eindhoven, she has continued to research the relationship between light and health at work.
Shared experience
Lighting can be very complex – and yet very simple, says Myriam.
"Every one knows that you need light to be able to see tings, to read and to work. Too much light on the other hand, can be a problem. If you have ever gazed into the headlights of a car, you do know what glare is. Those are the visual effects of light. The non-visual effects of light are not that obvious, but they are of great importance in our daily lives. In this part of the world for example, we are well aware that the lack of daylight during wintertime affects our biological clock, making us more tired and even depressed. Jet lag is another example. Long distance travelling means tampering with the circadian rhythm."
90 percent indoors
In short – light has a profound impact on our lives, work and health. If we learn to satisfy both the visual and the non-visual effects of light we can be healthier, more alert and more productive. Our human bodies and minds prefer daylight, but the right kind of artificial lighting, planned in the right way, can work wonders. And in order to do the right lighting designs, you need lighting science.
"Actually, it is extremely important that we get lighting in our buildings right. In the Western world we spend up to 90 percent of our time indoors. That's why we have to create healthy and inspiring lighting environments", Myriam explains.
Artificial lighting can be used to make people feel more awake and alert, by adjusting the amount and the colour temperature of the light. In the same way, lighting can be used to make people relax.
"This knowledge gives us opportunities to improve people's work environments. How can we, for example, create better conditions for professionals working night shifts?"
Linking education and science
As a newly appointed professor at the School of Engineering, Myriam has a key position in the Schools future strategic development.
"This year, the lighting design programme is expanded into a three-year bachelor programme. I think we have a great opportunity to create a stronger link between education and research, letting our students benefit from our researchers' knowledge and projects. A new master program within building technology was recently launched at our department and in the future, we can consider a specific master programme related to lighting, as well as expanding our rights to award PhD degrees", says Myriam Aries.
"We will form our contribution to Jönköping University's agreement with the Knowledge Foundation, which aims to build a research environment focusing on knowledge intensive product development. It is exciting times, indeed."