Diversity an important accelerator for regional growth
Successful strategies for regional development require a broader concept of diversity. In a new PhD thesis from Jönköping International Business School, Jönköping University, Sofia Wixe investigates the connection between diversity and the economic performance of regions and firms.
"Smart Specialization works best in urban areas. In rural areas, we need to supplement with a focus on individuals and invest in education."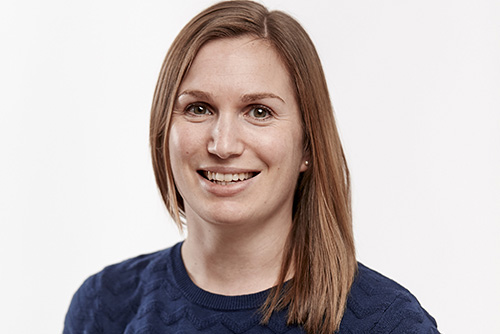 "The theoretical relationship between regional diversity and economic performance is rather well established, but diversity has commonly been defined only in terms of industry and product variety. What distinguishes this thesis from previous research is that I've employed a broader perspective on diversity – adding individuals and their specific characteristics, skills and abilities to the concept, Sofia Wixe explains.

In four different papers the concept of diversity is analysed from a regional growth perspective. What are the accelerators behind knowledge-flows and continued economic growth? The results show that the employees' education, knowledge and skills have a strong relationship with firms' innovative abilities. Firms in metropolitan regions are more innovative in places with more related diversity within industries, while firms in rural regions seem to benefit more from related diversity in education. Related diversity in education is also found to be positively related to regional productivity growth.
In a long-term perspective, these results may affect how regions choose to design their regional strategies. Today "Smart Specialization" is a popular strategy applied widely within the EU.
"The thesis shows that there are reasons not to work unilaterally with "Smart Specialization" when designing regional growth strategies. This type of industry focused strategies seems to work well in metropolitan areas, but in rural areas, we need to supplement with a focus on individuals, investing in education and broaden the concept of diversity. In rural areas, it is more useful to focus on complementing the existing workforce, with a focus on knowledge and diversity."
"The thesis presents new information on the relationship between firms, industries and individuals, which I hope will inspire regions in their development. Through diversity, we can create attractive places where people want to work and live."
Sofia Wixe successfully defended her thesis "Regional Diversity and Economic Performance" at Jönköping International Business School, Jönköping University, Friday December 16. 
Link to thesis

External link, opens in new window.