Better understanding of children's health
Twenty percent of all children in Sweden have a long-term condition, such as diabetes or rheumatic disease. In a new dissertation from the School of Health and Welfare at Jönköping University, Christina Peterson has examined how health professionals can use a questionnaire to improve their knowledge about children's health, but also how the children themselves can get a better understanding of their disease.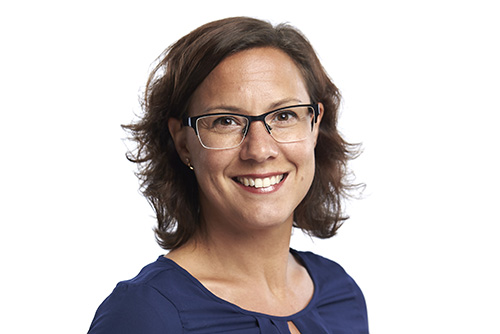 In her first study, Christina Peterson compared various questionnaires available to measure children's quality of life. Due to the results, the instrument DISABKIDS was chosen to find out how it could be used in the Swedish national quality registries.
"In Sweden, there are several national registries for collecting data and comparing them on group level. However, there are differences between groups of children and therefore it is important to also explore how each child is describing their quality of life", says Christina Peterson.
To measure and evaluate how the children describe their well-being, a system was developed and is currently available to all Swedish pediatric clinics in a pre-system to the national quality registries. According to the children's experiences, they could get a better understanding of their health and thus become motivated to change. For example, they could clearly see that they felt better if they took their medication.
In the final study, the professionals were video-taped while using DISABKIDS in conversation with the children. The results showed that different strategies were used by the professionals. In some cases, the professionals talked most of the time leading to an instructive approach during the conversation. Those who invited and engaged the children in a dialogue about their health gave opportunities for the children to be involved in the conversations.
"It can be difficult for these children to express their concerns, but with structured questions, we can access it. However, my research also shows that just because you insert an instrument in clinical practice it will not result in better healthcare. We must move forward and find new ways to have a co-productive dialogue", says Christina Peterson.
Now she hopes that clinics can use the knowledge from her thesis to develop their work with the questionnaires and how to use them actively in healthcare, both as a decision-making, monitoring and educational tool.
"If care is to be co-produced in collaboration between the health care teams and the patient, children must be involved and not only instructed. The focus is that regardless of the disease, we must support these children so that their everyday life is as good as possible."
Link to thesis

External link, opens in new window.