250 opportunities to meet urbanization
A blog post in 2013, discussing the trend of young people moving to the cities, became the starting point of the conference "250 möjligheter" (En. 250 opportunities). On 12-13 September, the conference is arranged for the fourth year in a row at Jönköping University and several hundreds of people are expected to take part.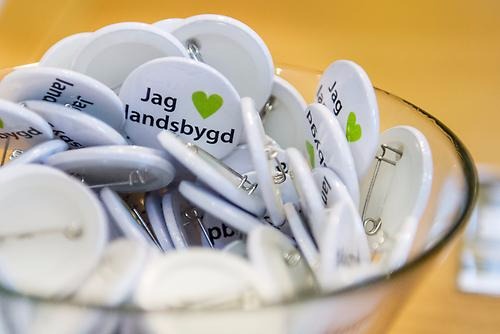 250 of Sweden's 290 municipalities are losing their young people over time, and too few people move back to the smaller places for them to grow. These places need new strategies to survive and flourish.
At the conference in September, researchers, politicians, entrepreneurs, recreational and cultural workers and others, meet to learn and to develop Sweden's smaller municipalities together. Research in the area is presented and good examples from reality are demonstrated.
The program includes for example lectures, workshops and panel discussions around the challenges and opportunities of urbanization. Among the guests this year are Per Schlingmann, author and frequently engaged lecturer, Moa Björnson, development manager in the Norwegian island municipality Træna, Johan Hakelius, chief editor fo the magazine Fokus, Yngve Bergqvist, founder of ICEHOTEL and a great number of other knowledgeable and creative people with a passion for the theme of the conference.
"The difference in development between cities and countryside is the most important challenge of today's politics, since it cuts through all areas and influences all parts of our society," says Charlotta Mellander, professor in economics at Jönköping International Business School, Jönköping University and one of the founders of "250 möjligheter". "Therefore, we want to create a platform for strengthening the development in our smaller municipalities."
Charlotta Mellander is one of Sweden's leading experts on cities, creativity and regional development. Her part in the conference is, besides contributing with research, to put together an interesting and relevant program together with the other organizers.
The conference is more or less the only one of its kind and the work related to it and to the challenges and opportunities discussed is continuously ongoing. Today, 10 collaboration partners work with "250 möjligheter" in different ways. For example, they run a blog, which is one of the largest in Sweden in this specific field.
250mojligheter.se

External link, opens in new window.