JU Solar Team finishes at eighth place!
After seven days and over 3000 kilometers, JU Solar Team passed the finish line in Adeleide on Saturday 14 October at 9:38 local time.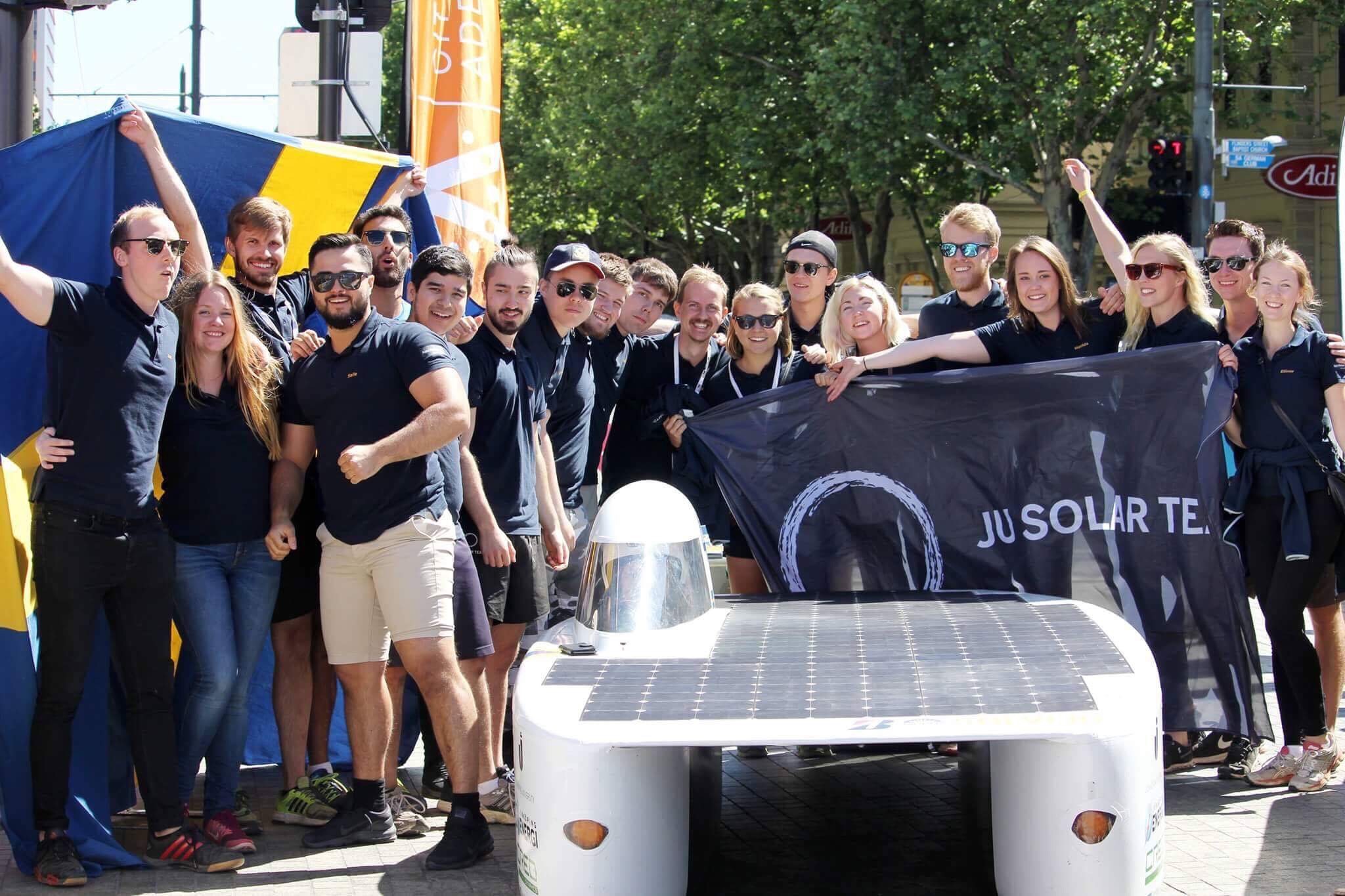 JU Solar Team finished at an eighth place in the Bridgestone World Solar Challenge 2017. The team, who aimed for a top ten-position, says that they are very pleased with their performance.
"The cooperation we have had within the team is what made this journey possible" says Matilda Ekman, a member in the management team, after crossing the finish line.
The weather during the race days has not been on the contestants' side and more teams than ever before had to quit the race in advance.
"This year was the toughest race in a long time with bad weather - both rain and lack of sunshine. The strategy has been more important than ever, says Anders Angrén, team manager for the electronic team.
During the race, the solar car Solveig has maintained an average speed of 59 km/h, and no major incidents have occurred. During the last race day, the team had only 70 km left to the finish line, and it was a tough battle for the top ten placements. The team from Jönköping University ended in an eighth place out of 42 starting teams in the same class.
"Now it's time to celebrate!" says the team on location in Australia
See more pictures and read about the team's experiences on the JU Solar Team Facebook page.
This year's team consists of 25 students from Jönköping University who have worked towards the goal of participating in Bridgestone World Solar Challenge 2017 in the last year. The 25 students are the third team from Jönköping University participating in the competition and the second team from JU who completed the race.