Cozy family reunion or extreme togetherness

At this time of the year, many people are spending time with their family. But even if everyone says that the most important thing is to be together, it is not uncommon for the coziness to end in conflict.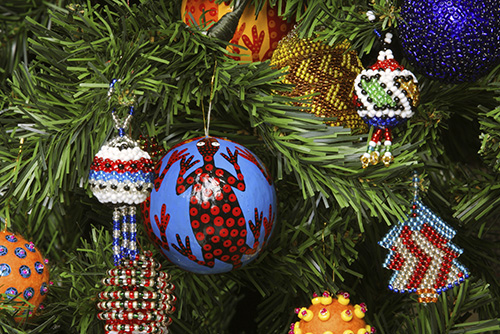 Ethel Brundin is Professor inbusiness administration at Jönköping International Business School. She has researched how emotions affect families that run companies together.
Stored emotions and emotional ownership
"In my research I talk about sedimented feelings, which means that you store them. If we have had a good meeting, then the chances are that the next meeting will also go well. But if we had a conflict, the risk of new conflicts increases, even if the old conflict is resolved."
This doesn't only to the boardroom of a family business, but also to the dinner table in any family. Another thing that can be transferred from the corporate world to the home is so-called emotional ownership.
"Emotional ownership is when you feel that something is 'mine', even if it is not legal or financially so. In a family business, the children working in the company can have strong feelings for the company and call it 'theirs', even if they are not legal owners. And one can say that most of us have an emotional ownership of traditions and celebrations. Therefore, different opinions easily lead to conflict."
Advice for a peacful celebration

Are you the guest of someone who doesn't have much space? Consider staying at a hotel instead, so at least you do not have to argue about who takes up most time in the bathroom.
Simplify and share responsibility. Let everyone help out, even the children, but be particular about who is expected to do what. Do not have an overly busy schedule.
Communicate. Listen actively, ask interested questions. Do not pick up old quarrels and save conversations about big subjects for another occasion.
If you're alone: buy some nice tea or chocolate or anything else you like. Watch movies or TV shows that make you happy. Call or text someone - even if that person is celebrating with others, they are sure to have some time to talk to you.