Renewal of Innovation Runway with 20 million SEK in funding
After three successful years with the project Innovation Runway, Science Park, Jönköping University and Almi Jönköping receive continued support and funding from Region Jönköpings län and the European Regional Development Fund to run the project a further three years. A total of around 20 million SEK will benefit companies in the region.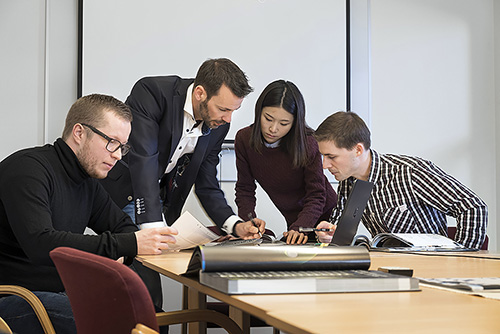 The purpose of Innovation Runway is to increase the number of innovations in the small and medium-sized enterprises (SMEs) of the region. Until now, the project has contributed to approximately 150 companies by identifying, evaluating and realising ideas that the companies themselves have not had the time or possibility to develop. In the new project, over 200 companies will take part.
Leona Achtenhagen from Jönköping International Business School, Jönköping University, is one of the people coaching the companies in Innovation Runway:
"Part of our mission as a business school is to support and develop companies in the region – and it is these kinds of projects that we should get involved in. For Jönköping International Business School, Innovation Runway is a way to get in contact with interesting companies and to get research ideas. And at the same time, we get an opportunity to connect our students with business."
The goal of Innovation Runway is to increase the growth in existing SMEs, and it is through supporting companies to invest in innovation that leads to this growth. The ongoing project, which was started in 2015, has been successful – 80 percent of the participating companies think that Innovation Runway has positively influenced their ambition to work continuously with innovation.
"The primary key to success is that we always start from the needs of the companies and identify ideas and challenges, which can be converted into concrete investments, and that we draw up a strategy for how the innovations can be brought to market. Gradually, we also create an innovation culture, which increases gender equality and diversity and affects the ability to attract future talent and new investment in the region," said Carola Öberg, project manager for Innovation Runway at Science Park.
And how does an entrepreneur go about getting involved in the project in order to develop their innovation work?
"When companies reach out to us via the project, we come and visit them - confidentially and free of charge. Shared knowledge and experience creates greater benefits than an individual party can accomplish. Combining core competence with new knowledge not only generates smart solutions but provides the resources and energy to dare to leap forward to new business opportunities," said Carola Öberg.