JU students win innovation competition
9 students from Jönköping University were part of three winning teams at Innovation Days Jönköping on Friday 26th January.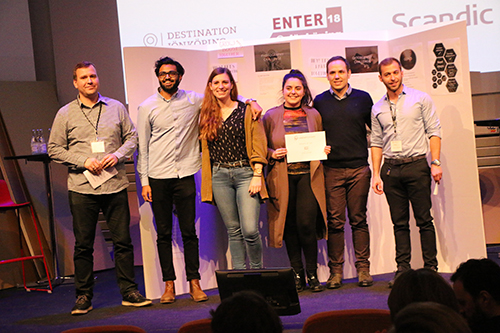 65 masters students from Jönköping International Business School, the School of Education and Communication and the School of Engineering took part in the event, which ran parallel to the digital tourism conference Enter2018 at Elmia. Students from Stockholm Business School and Linnaeus University also took part.
Teams of students competed to come up with a winning solution to one of three challenges set by the Innovation Days partner companies – Volvo Cars, Trivago and Special Deal.
The catch was that the teams had only 48 hours from pitching the idea on Wednesday evening to presenting their finished prototype at an exposition on Friday afternoon.
The students were coached along the way by mentors from the partner companies and other experts. Finally, late Friday afternoon, the winning team for each company's challenge was announced.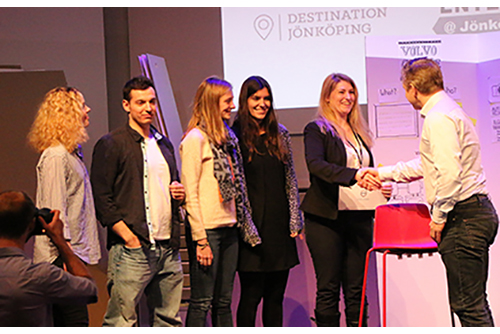 Mathilde Vieau, Anne-Sophie Chomel and Kendall Wyckoff from Jönköping International Business School were part of the team who won the Volvo Cars challenge with 'Volvo Capture'. Their winning prototype was designed to transform the car journey experience by using a system of inbuilt cameras to film and then upload it onto social media.
"We got the idea because we've all lived this issue of driving through beautiful landscape and being unable to record our surroundings" they said. "It was exciting to work with Volvo Cars. They were very involved and encouraging."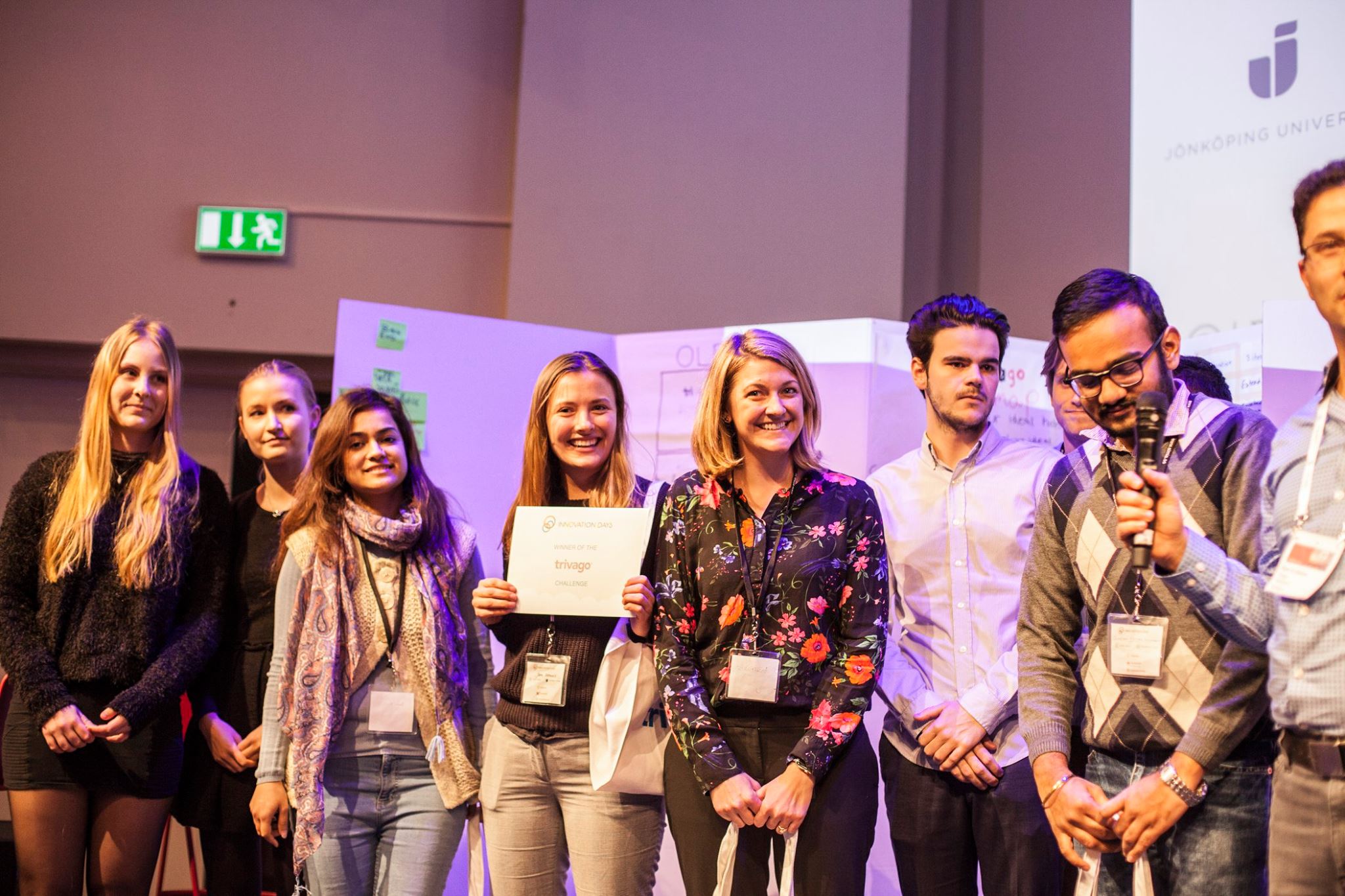 Karime Zetter from Jönköping University's School of Engineering, who was on Special Deal's winning team, said, "It was great to see what we could do in such a short period of time and to interact with students from other faculties."

Corinna Breuer, from Trivago Talents and Organization was impressed. "We felt a real entrepreneurial spirit here. The students had a great energy and helped us get a fresh perspective on things."
All three winning teams will now get the opportunity to collaborate with their partner company in order to move towards piloting their ideas.
"I've had three wonderful days," said Staffan Davidsson, Senior Innovation Manager at Volvo Cars. "I look forward to the future and working with these students."
Read more about Innovation Days here

External link, opens in new window..