Developing prosthetics and orthotics education in Africa
Zambia is a country with over 16 million inhabitants, but there are currently no more than 5 qualified prosthetist/orthotists servicing the population.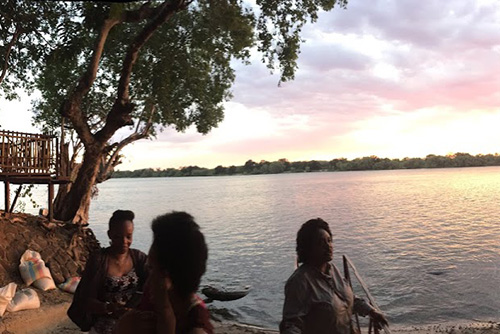 Associate Professor Nerrolyn Ramstrand visited Zambia in January as a consultant for the International Society for Prosthetics and Orthotics.
Togheter with her Scottish colleague Sandra Sexton (representing the International Committee of the Red Cross), Nerrolyn Ramstrand was invited to host a workshop with the goal to develop curricula and a strategic plan for a new prosthetics and orthotics programme at the University of Zambia.
"Africa as a continent is in desperate need of prosthetic and orthotic services. For example, if a person who has had an amputation is lucky enough to get an appointment with a prosthetist/orthotist, it will take them two years before they receive their prosthetic leg", says Nerrolyn Ramstrand.
Participating in the workshop were stakeholders from the University of Zambia, Zambian ministry of Health and representatives from various non-governmental organisations. The workshop succeeded in creating a full 5-year curriculum, and a strategic plan for implementation.
The proposed curriculum has been submitted to the university senate. When in Zambia, Nerrolyn Ramstrand and Sandra Sexton also presented the proposal to the minister of higher education, who was very supportive.