World-leading research available for professionals
Jönköping International Business School with CeFEO - Center for Family Enterprise and Ownership, is starting a new free online course in Family Business Management funded by the KK Foundation. The course is based on the latest findings from world-leading research and it is tailor-made for professionals. This course is one of many commissioned educations Jönköping University offers to professionals.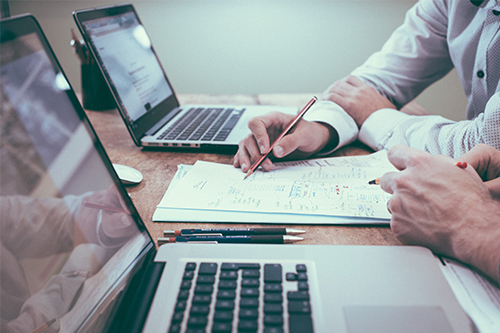 Working in or with a family business presents both opportunities and challenges. Research shows that family businesses are different from other companies and in order to succeed as a professional in a family business it is important to understand its unique characteristics. In the Family Business Management course research results meets with practical experience, which creates the opportunity to apply the new knowledge in professional life. This is one way to contribute to the social benefits and development in the region and nationwide.

"Reaching out with the research we carry out at CeFEO is something we strive for, and being able to offer this online education is fully in line with Jönköping University's strategy - to tailor academic commissioned education for our partners' needs," says Kajsa Haag, who is one of the researchers running the course.
Commissioned education is given to companies, organisations and authorities in need of skills development. The courses are usually arranged for a fee and are linked to the courses for which the university has the right to degree. The arrangement for commissioned education is adapted for professionals and may differ depending on the client's needs.

Read more about the new course in Family Business Management.