Sustainability goals in focus at international conference
From September 30 to October 3, Jönköping International Business School at Jönköping University will host the sixth edition of the RMER - Responsible Management Education Research - Conference. Global Research and Business sectors will meet and join forces to identify stakeholders and engage in sustainable leadership issues. All with a focus on the UN Sustainable Development Goals in Agenda 2030.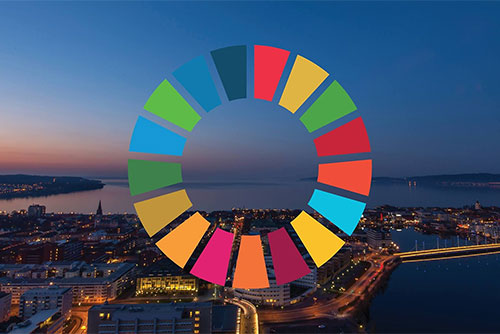 The 6th RMER Conference is a forum dedicated to engaging the PRME community and other stakeholders in a dialogue around Agenda 2030 and to strengthen further cooperation in education, research and business practice to promote the UN's sustainable development goals.
PRME, Principles for Responsible Management Education, is a United Nations-supported initiative founded in 2007 as a platform to raise the profile of sustainability in schools around the world, and to equip today's business students with the understanding and ability to deliver change tomorrow. The basic idea is that the world's business schools have an important responsibility in training leaders with knowledge of sustainability and corporate social responsibility. In this way, they can contribute to a world where business and society will develop together.
Minimize the conference's environmental impact
The 6th RMER conference strives to minimize its environmental impact as far as possible This includes local sourcing of sustainable products, a mindful usage of resources and waste reduction. The conference will also be carbon offset and each participant will have to pay an environmental levy of 25€ that will go to a landscape restoration project in Spain.
Challenge to participants
Participants at the conference are also challenged to use other means of transport than flights to get to Jönköping. The participant who has managed to travel the most kilometers emitting the lowest Co2 will get the conference fee waived. The winner will be presented at the closing remarks on October 3.
JU Sustainability Festival
The RMER conference takes place at the same time as Jönköping University organizes Shaping our Future - JU Sustainability Festival 2019. Four days on campus dedicated to sustainability issues and exploring how societal, public, and private collaborations, technology and ground-breaking ideas can help create a thriving society for all. During the week, visitors can, among other things, visit exhibitions, go to a film screening, attend workshops, learn more about urban farming and much more.
Read more
Read more about the conference at https://ju.se/rmer
Read more about the JU Sustainability Festival at https://ju.se/sustainabilityfestival