Students win internship in China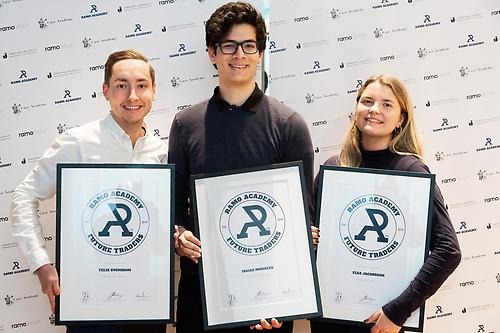 In collaboration with Jönköping International Business School (JIBS), the Värnamo-based manufacturers, Ramo Group AB, has announced the 2019 winners of the annual Ramo Academy Case Competition.
Felix Svensson, Elas Jacobsson and Isaias Morales have won a 10-week internship, of which 5 weeks will be spent in China. The aim of the competition is to raise awareness of China as a country and a potential market.
China is Sweden's biggest trading partner in Asia, but according to Ramo Group, a supplier of mechanical components and a logistics partner with offices in both Sweden and China, very little is known about China, it's culture or language. Companies such as Ramo Group are facing a growing challenge in recruiting salespeople, buyers and logistics professionals with the rights skills and knowledge of China. To remedy this, the company decided to launch the Ramo Academy

External link, opens in new window. in collaboration with JIBS.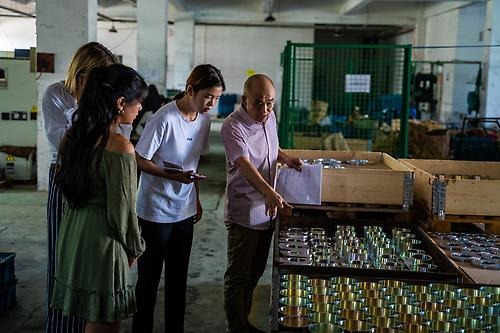 Through the Ramo Academy, the company annually reward three students from JIBS with an internship. This year's winners are Felix Svensson, Elsa Jacobsson and Isaias Morales who will be joining the company's headquarters in Värnamo in Autumn 2020 before going on to complete their internship in the company's facilities in China. The students' flights to China, accommodation plus a language course in Mandarin will be paid for by Ramo Group.
"The purpose of Ramo Academy is simply to increase knowledge and create a greater curiosity about China, both as a country and as a market, among students studying internationally. It's a way to get students to realize what opportunities China can offer Swedish companies. At the same time, they'll get study credit points and invaluable experience to put on their CV," says Jonny von Rainals, CEO of Ramo Group.
"At Jönköping International Business School, we are passionate about giving our students the knowledge they can directly put into practice. China has become an important trading partner and therefore this collaboration [with Ramo Group ] is ideal. A student who has spent time in the country and acquainted themself with the language and culture has obvious benefits in the labour market today," says Emil Karlsson, External Relations, JIBS.
Third year students at JIBS who wish to apply for the next internship through the Ramo Academy can do so from the beginning of October 2020. Selected finalists will be invited to solve a case that Ramo Group and the JIBS Case Academy

External link, opens in new window. will present at the end of November 2020.