Researcher granted STINT Scholarship in Texas
Tobias Samuelsson, Professor in Social Sciences at the School of Education and Communication has been awarded the STINT Teaching Sabbatical scholarship, which involves teaching for a period of six months at the University of Texas at Austin, USA, during the Autumn semester, 2020.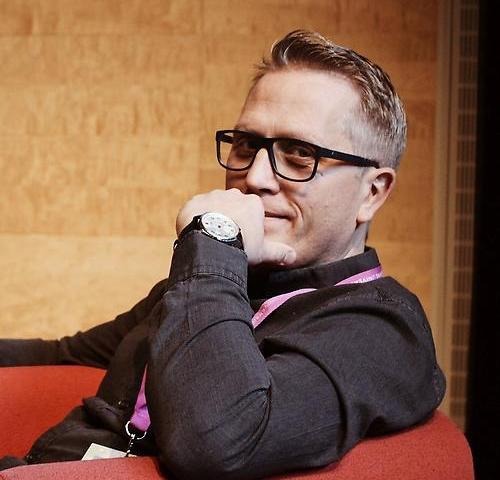 Every year universities in Sweden are given the opportunity to nominate candidates for the STINT (Swedish Foundation for International Cooperation in Research and Higher Education) Teaching Sabbatical programme. By giving Swedish researchers and university lecturers international experiences relevant to their teaching role, STINT wants to contribute to educational renewal and the creation of new networks.
Staff at Jönköping University have been the recipient of the scholarship throughout the years, and several JU teachers have been given the opportunity to teach during a semester at a university abroad. The scholarship is awarded to those who have been deemed to contribute both in the short and long-term to the university's teaching activities, making a positive impact both on the individual level, as well as the university as a whole.
In the Autumn Tobias Samuelsson, Professor of Social Sciences in the Department of Subject Didactics and Global Studies at the School of Education and Communication, was nominated. He has now been informed that he has been selected and awarded the STINT scholarship. He has been offered a place at the University of Texas at Austin, USA, during the Autumn semester 2020. It was Tobias Samuelsson's profile and academic background that matched what the American partner wanted from a candidate and his skills and experience stood out in competition among other applicants from other Swedish educational institutions.
"For JU, it is gratifying that we were once again shown to have highly qualified colleagues who excel in being awarded such a competitive and desirable scholarship. The fact that JU's staff gain additional experience from other universities is an important part of JU's work on internationalization. Good job Tobias! Congratulations!" Says Robert Gunnarsson, Vice President for Education
Tobias Samuelsson is looking forward to an exciting adventure both professionally and personally. The University of Texas, Austin, has a very good reputation and he believes it will offer many learning opportunities in the organisation and pedagogical design of programmes, courses and teaching methods.
"I plan to take every opportunity given to participate in teaching to obtain as many experiences as possible during the teaching sabbatical. I also hope that I can make valuable contacts that will enrich our programmes at JU, even after my semester in Texas is over. The whole family will come along, and we have never been to Texas, so it will be fun to see a new part of the US as well," says Tobias
Contact: Tobias Samuelsson
Learn more at STINT's website.