Students honour famous furniture designer with a fresh take on his design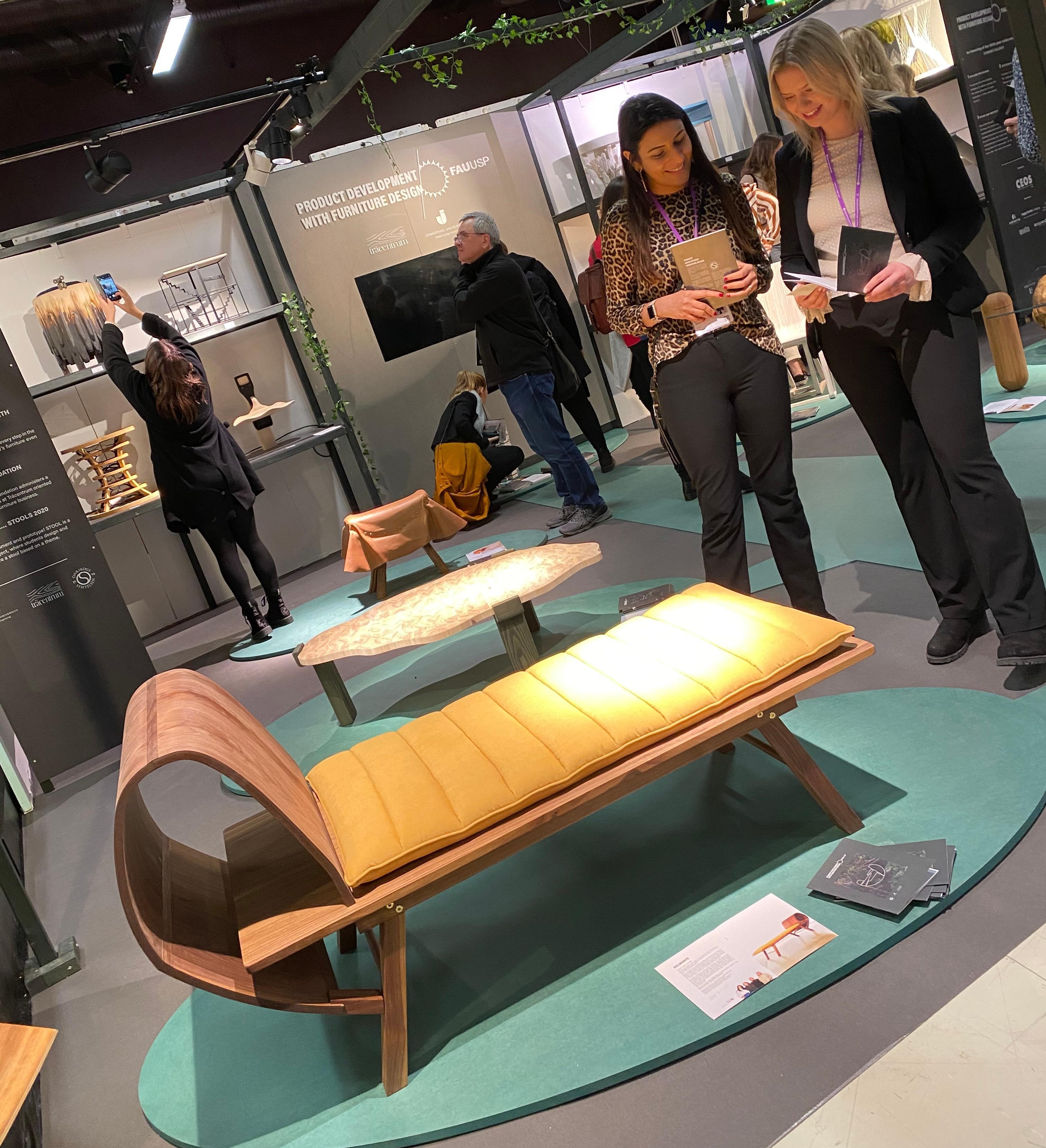 Students on the Product development with furniture design programme at the School of Engineering at Jönköping University have honoured the famous Brazilian furniture designer, Zanine Caldas, in the project "Zanine Caldas 100 years

Pdf, 9 MB.". The furniture was exhibited at Stockholm Furniture Fair, and is now on display in the entrance at the School of Engineering.
Stockholm Furniture Fair took place between 4-8 of February and is the largest annual forum for Scandinavian furniture and lighting designers. The students at the Product Development with Furniture Design programme (PUM), as well as the Industrial Design master's programme created the furniture, from concept through to design and production, and displayed it during the fair.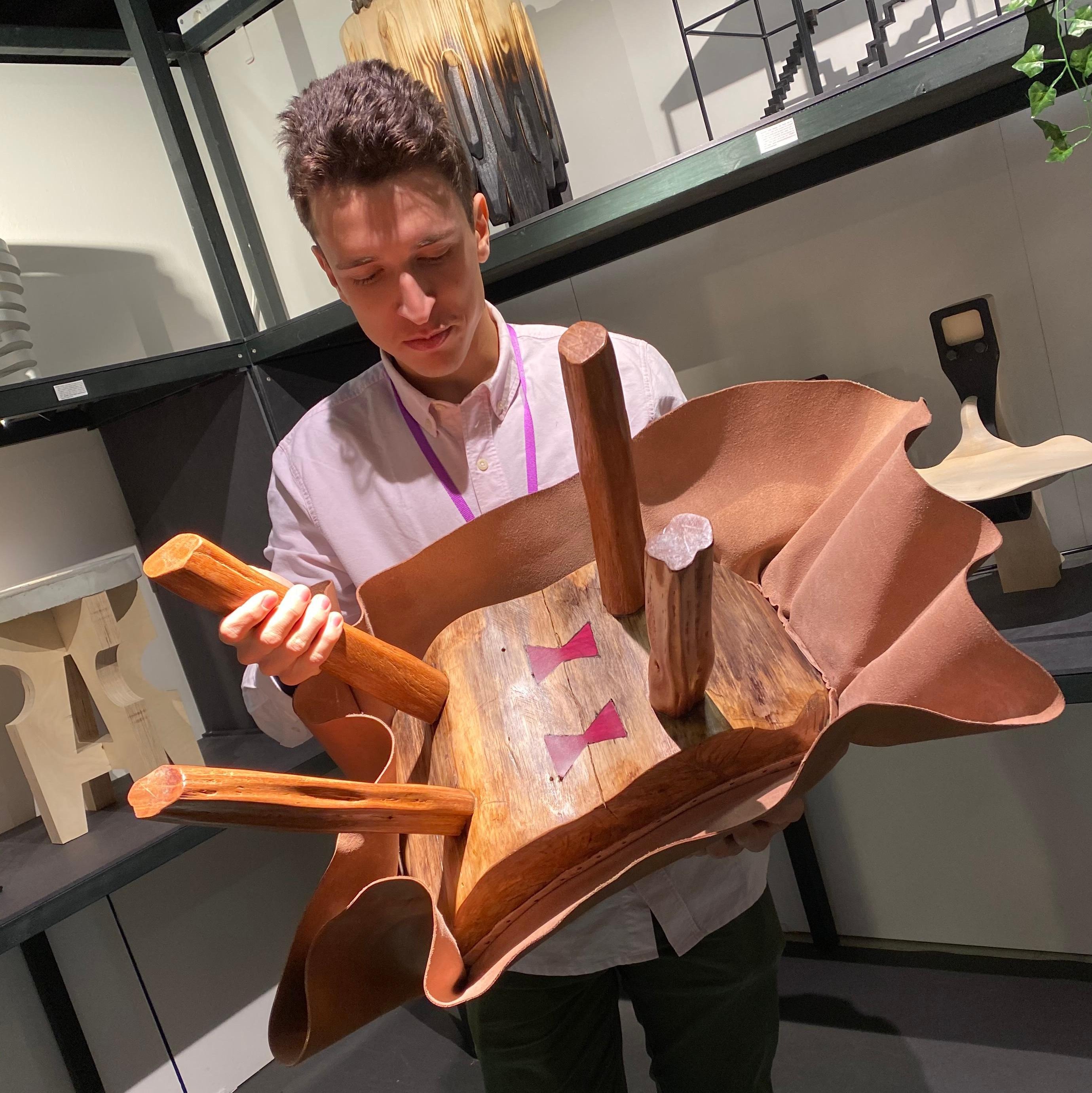 Also at the fair were a group of students from one of JU's partner universities - Universidade de São Paulo - they displayed two pieces of furniture. 
The exhibits that were displayed on the floor of the main stand at the fair are part of the second year PUM students' course work. They were made in honor of the famous Brazilian furniture designer Zanine Caldas, who would have turned 100 years in 2019.
Some students from PUM and the master's programme in Industrial Design have also participated in a voluntary project called STOOLS 

Pdf, 222.3 kB, opens in new window. which were also on display during the fair. In that project the students made stools inspired by Swedish celebrities such as Mia Skäringer, Tim "Avicii" Bergling and Astrid Lindgren, among others.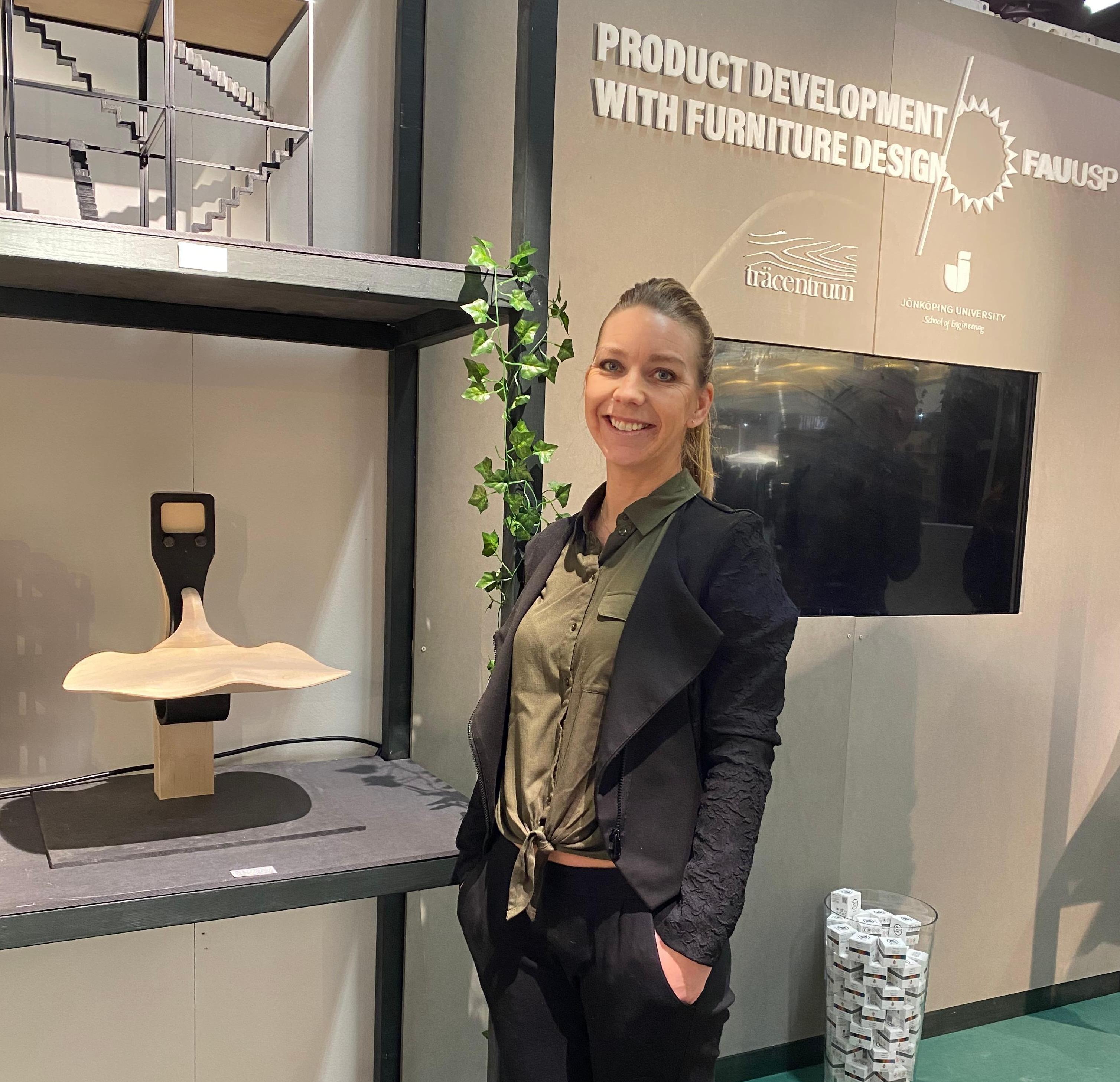 Celina Burman is a first year student on the PUM programme and has made a stool as an homage to Mia Skäringer which she calls "Stjärtklappen" (Snow slider).
"My idea with the stool is to represent her versatility. I think that she can be both very playful, but also very deep - she has many layers. I chose the shape of a slider to represent her playfulness. I first drew the shape in CAD (Computer Aided Design), and then I made the wood-part in a CNC-machine. After that I handpolished, handpolished and handpolished some more to get the surface smooth," she says.

Victor Strandgren is the programme director for the PUM programme.
"It is fun that the outcomes of the furniture are so different and that the students have interpreted Zanine Caldas four design principles so differently. About five years ago we had another theme and the students that year had very similar tastes, which was reflected in the furniture. It is extra fun that this year's selection of furniture has such contrasts," he says.
Right now the furniture is on display in the entrance at the School of Engineering. Below is a slideshow from the stand during Stockholm Furniture Fair 2020.