A three-year research project focuses on women's everyday activism in Argentina
Florencia Enghel, Associate Professor in Media and Communication Studies at Jönköping University's School of Education and Communication, has been awarded a Global Individual Fellowship within the Marie Sklodovska Curie Actions grants scheme. The prestigious fellowship funds positions outside of Europe for researchers based in the EU.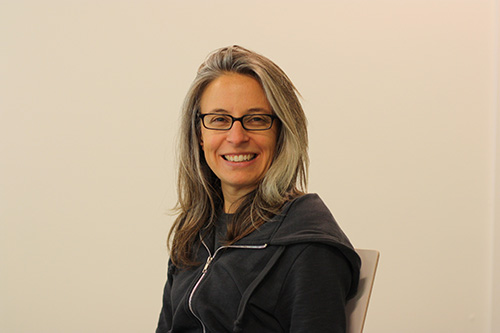 Florencia will study the everyday communicative practices that women mobilize for gender justice and better democracy in Argentina. The three-year fellowship will start in November 2020.
Argentinian women constitute 51,1% of the country's population but are disproportionally affected by poverty, discrimination and violence. Since 2016, they have protested this state of affairs via annual collective mobilizations held on specific dates (such as March 8, International Women's Day, or November 25, the International Day for the Elimination of Violence against Women) and street and digital mobilizations especially organized to raise specific claims (e.g. the right to abortion or the public denunciation of rape). In this context, Florencia will investigate if and how their everyday communicating for justice leads to the democratic resolution of their claims.
"It is a rare and privileged opportunity to be able to focus on research to one hundred percent over three years. The research study focuses on Argentina, but it is not just about Argentina. It examines a problem that is common to several countries of the Global South - gender equality and democracies that are not sufficiently democratic - and that citizens are trying to fight using all possible strategies, including digital technology. It is also positive that we can strengthen cooperation in research between Sweden and Argentina," says Florencia Enghel.
The project is managed by Jönköping University's School of Education and Communication and includes an outgoing 2-year period in Argentina. The National University of Quilmes in Argentina will host the project during the outgoing period, and secondments will take place in Signa Lab in Mexico and Loughborough University in the UK.
The Grants Office function at Jönköping University, which focuses on increasing Jönköping University's participation in research funded under the Horizon 2020 framework program, has invested heavily on information about Marie Sklodovska Curie Actions. This is considered to be a good path towards increased EU funding at Jönköping University.
"Individual Fellowships - European and Global - is a very good form of financing - partly for our outgoing postdocs and senior researchers, but also as an ideal instrument for recruiting the incoming postdocs and more senior researchers from EU and the rest of the world. That is why it is highly appreciated that Florencia Enghel at the School of Education and Communication got this this grant," says Erik Eliasson, research advisor at Grants Office.
Individual Fellowships within the Marie Sklodovska-Curie Actions initiative are announced once a year in September, and can be applied for by PhD researchers, both postdocs and senior researchers. The program will, through Fellowships for incoming or outgoing researchers, provide an opportunity for the leading researchers to carry out research projects for an extended period at an educational institution / organization in another country. Either in Europe (European Fellowships, up to 24 months) or outside Europe (Global Fellowships, up to 36 months, i.e. 24 months out to an overseas country + 12 months after the return).