Suicide Prevention Day arranged at Jönköping University
On 7 September, a Suicide Prevention Day was arranged for the third time at Jönköping University (JU). The participants listened to lectures from researchers, staff from Student Health and the Fire and Rescue Service, about how they work with and are affected by suicide prevention in different ways.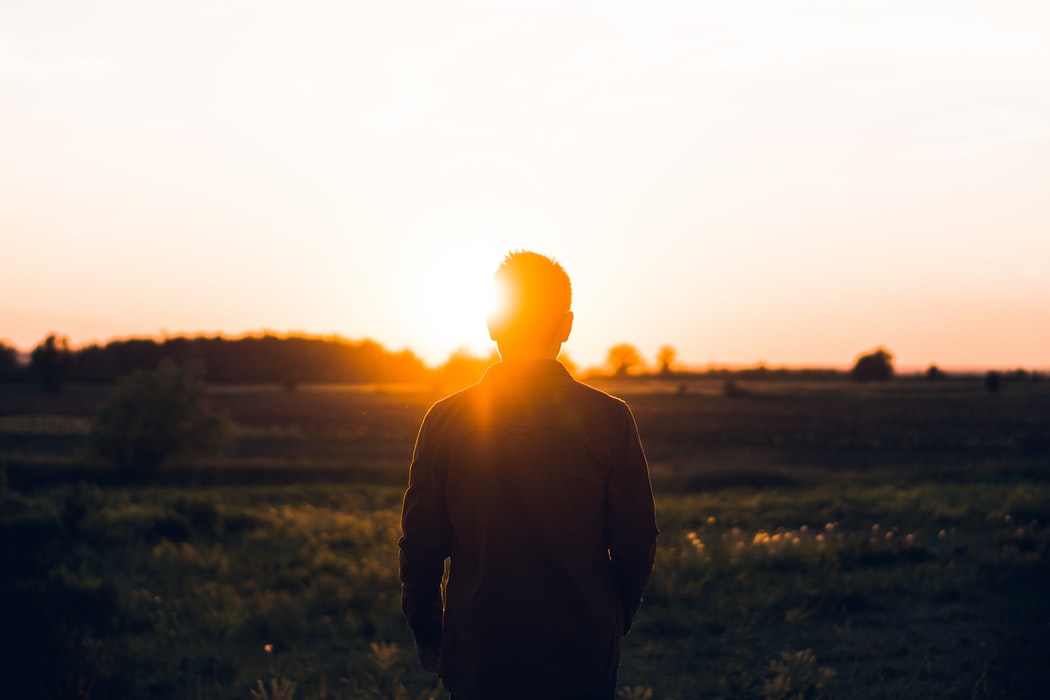 The day was started by Eleonor Fransson, deputy managing director at the School of Health and Welfare at JU, who welcomed everyone and talked about the importance of suicide prevention.
She began by saying that there are up to 1,400 cases of suicide and suspected suicide in Sweden each year and over 7,000 hospitalizations due to suicide attempts or other intentional self-harming behavior. However, the number of suicides has decreased in recent decades, but the pace of the decline has slowed.
"We at Jönköping University and the School of Health and Welfare want to work for better health and welfare for the population through education, research and collaboration with the surrounding society. Through this, we want to be part of the work to prevent suicide," said Eleonor Fransson.
The first of the speakers was Elin Isfall, head of security and emergency preparedness at the Fire and Rescue Service in Jönköping. Among other things, she talked about daring to ask someone who you think might be at risk or suffering from mental illness, and that everyone can contribute to an open and unprejudiced conversation about suicide. Elin Isfall also went through a number of myths that exist about suicide. One of the myths is, for example, that nothing can be done to prevent a person who has decided to end their life.
"Statistics show that around 90 per cent of those who are noticed and receive help are saved and do not commit suicide," she said.
Elin Isfall also talked about the fact that suicide exists in all groups in society and at all ages, but that there are about twice as many men than women who take their lives every year.
"See suicide as preventable accidents"
The next speaker was Morgan Miledal from the Höglandets Fire and Rescue Service. He talked about First Aid for mental health in Vetlanda municipality. He also stressed the importance of talking about mental illness.
"It is important to create a culture where it is okay to talk about feeling bad," he said, among other things.
He also stressed the importance of seeing suicide and suicide attempts as preventable psychological accidents. For example, almost eight times more people die of suicide in Sweden each year than die in traffic accidents.
Next in line was Karl Hedman who talked about suicide prevention in practice, based on his own personal experiences and his research, he has been researching suicide prevention for 26 years. Among other things, Karl Hedman has carried out several different field studies within, for example, the SOS center in Stockholm, psychiatric emergency mobility in Stockholm, the Fire and Rescue Service in Jönköping, and with migrant youths at a high school in Jönköping.
Karl Hedman talked about three different levels of suicide prevention, the first of which is about educating people about suicide risks and working for better mental health in society, but also, for example, setting up guardrails on bridges. The second level of prevention involves identifying and having early intervention among individuals who belong to different groups with an increased risk of mental illness and suicide.
"For instance, in this bracket, men over 80 years of age and members of different sexual identity groups are seen as risk groups," said Karl Hedman.
The third level is about treatment and recovery among those who have survived suicide attempts, but also about crisis support for relatives.
Karl Hedman also talked about various protective factors, such as the importance of social support from family and friends, and the ability to talk about difficulties and ask for as well as receive help. He also spoke about the importance of understanding warning signs, the importance of access to psychiatric care and help, and much more that is important in suicide prevention. He also went through various warning signs and what you can do to help if you think you have suicidal people around you. Like the other lecturers, he emphasized the importance of talking about it and listening and caring.
"Self-harming behavior exists in all groups"
Nina Veetnisha Gunnarsson, senior lecturer in social work at the School of Health and Welfare, was the penultimate lecturer of the day and talked about self-harming behavior, what it is, how it manifests itself, who engages in it, and its connection to shame.
"Since the 1970s, there has been a stereotype about people with self-harming behaviour as a young, white, middle-class woman who injures herself. But the truth is that if you look at people who are hurting themselves, they are people of both sexes and at different ages, even though most start when they are between 12 and 15 years old. They are also people in different types of life situations, ethnicity, and it happens in a lot of different countries," said Nina Veetnisha Gunnarson.
She also talked about the fact that there is not always a clear line between self-harm and suicide, but that self-harming behavior is primarily a strategy for survival - not dying and a way of trying to deal with one's emotions.
Last on the program were Marie Böwing-Lindström and Ann-Louice Jorikson, CBT Counsellors from the Student Health Care at JU, who talked about their activities. Student health care is a bit like the students' occupational health care, as they work to promote the students' mental and physical health. Right now, during the pandemic, they offer individual sessions via digital platforms and give digital lectures on procrastination and stress management.
The day ended with a few closing words from Karl Hedman and it will return in September next year.
"The suicide prevention day at Jönköping University is important because it brings focus to the kind of society we want to create and live in. We have the opportunity to help fellow human beings and take care of each other. We can save lives by asking questions about how people in your vicinity feel and being available when people feel abandoned during periods of change in their lives. You can then ask how you can help the person find support," says Karl Hedman.
Fact
Week 36 is the suicide prevention week in Jönköping County, which sheds light on mental illness through several different activities. 10 September is the International Suicide Prevention Day, launched by the World Health Organization, WHO.