Matilda Ernkrans visited JU
On Wednesday 15 September, Matilda Ernkrans, Minister of Higher Education and Research, visited Jönköping University (JU). The purpose of the visit was to get an insight into Jönköping University's educations and research, and to meet students and union representatives.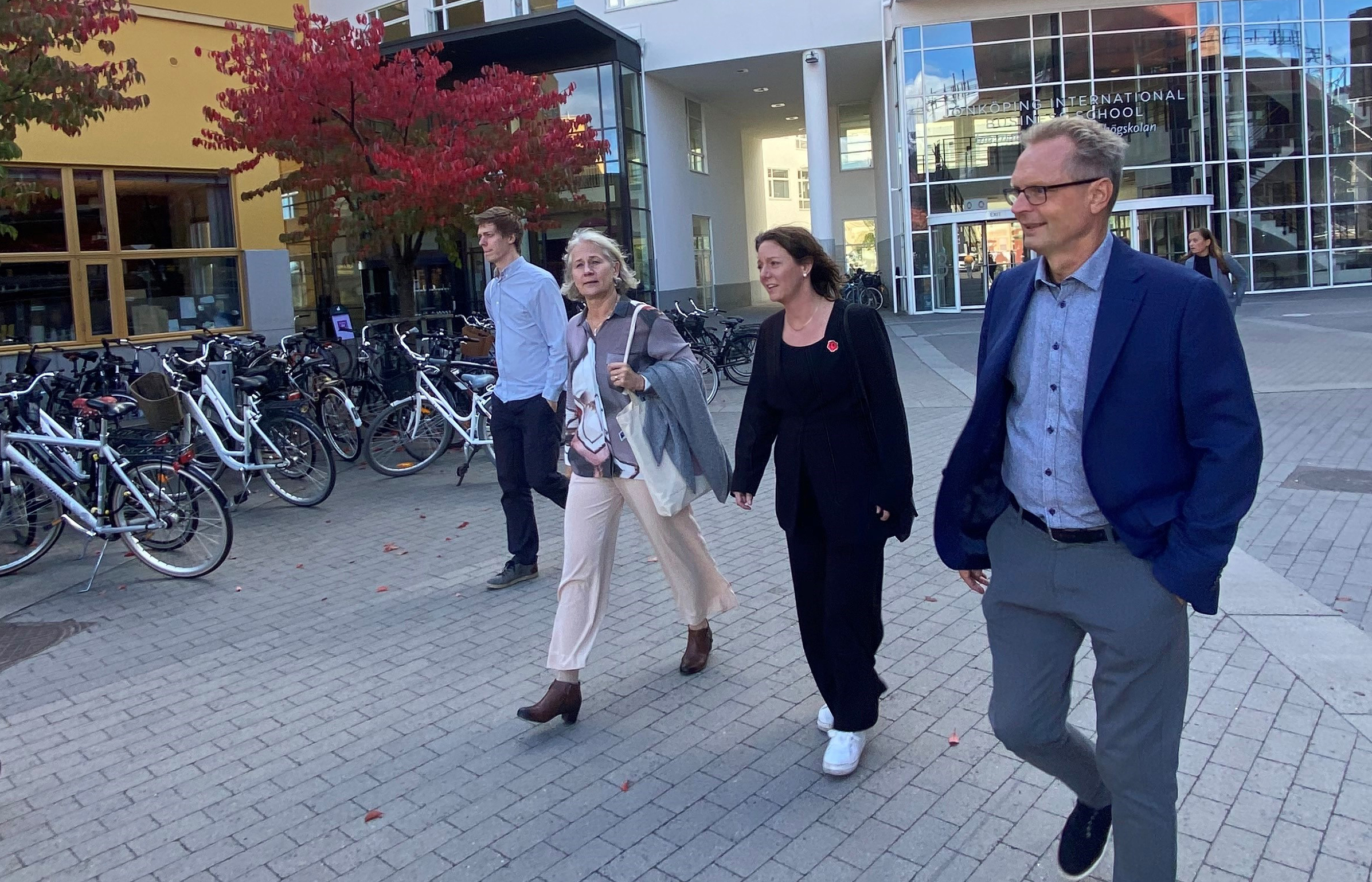 Matilda Ernkrans' visit to JU started with a lunch together with the President, Executive Vice President, as well as representatives from the student union and staff organisations. The lunch was followed by conversations and discussion about prominent research and educational environments with representatives from the schools.
The Minister's stay continued with a walk through campus where visits were made to various study environments, including the Prosthetics and Orthotics programme at the School of Health and Welfare (HHJ). There, Matilda Ernkrans got to meet second-year students in the programme who were demonstrating various teaching elements. She also got to see HHJ's gait lab and participate in a study to test a prosthetic leg by a patient who is amputated below the knee and is a volunteer for the students in the orthopedic engineering programme. Another study environment that was visited was the Husqvarna Hall at the School of Engineering (JTH).
The visit ended at the library where Matilda Ernkrans had individual conversations with union representatives, the student union as well as students from the Teaching and Nursing programmes.
Agenda for the Minister's visit to JU:
12.00 Lunch with representatives of the student union and staff organisations, President and Executive Vice President
12.40 Introduction
13.00 Conversation and discussion about prominent research and educational environments
13.30 Walk through campus and visit to study environments at, among other places, the Prosthetics and Orthotics programme
14.30 Media slot
14.50 Conversations with staff and students at the Teaching and Nursing programmes
15.10 Conversation with the student union
15.20 Conversations with staff organisations