Jönköping University (JU) closely follows the development of the events of Russia's invasion of Ukraine and wants to show its support for students and staff who may be affected.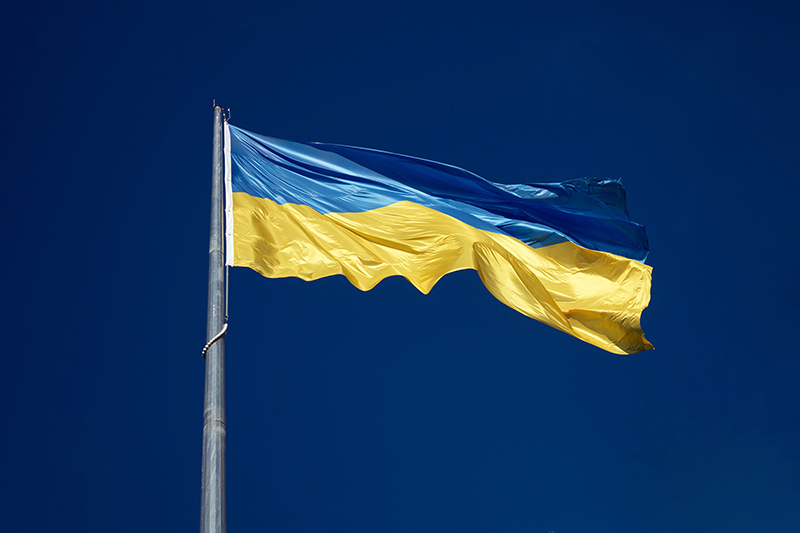 Jönköping University stands behind the Association of Swedish Higher Education Institutions' (SUHF) statement:
SUHF supports universities in Ukraine and strongly agrees with EUA's opinion on solidarity
"The Association of Swedish Higher Education Institutions strongly wishes to express its support for higher education institutions in Ukraine, to colleagues, students and the entire civilian population affected by the Russian invasion. The fact that the Ukrainian universities have now been closed due to the situation will have serious consequences, naturally for higher education and research, but also for society as a whole in both the short and long term. Our universities in Sweden are following developments very closely in order to be able to assist affected students and staff, and we are also ready, in collaboration with Scholars at Risk, to support and help researchers in flight from the crisis. Our role as higher education colleges and universities is to defend core academic values, freedom of universities, research and higher education, and to safeguard democratic discourse and critical thinking. All these values ​​are threatened in today's crisis situation. The SUHF therefore also strongly agrees with the EUA statement in solidarity with Ukraine."
"Jönköping University strongly opposes all forms of attacks on democracy and academic freedom. We want to express our support for our colleagues in Ukraine and our thoughts are with everyone who is affected," says Jönköping University's President, Agneta Marell.
Counselling support for victims
Students
Jönköping University has no exchange students in Ukraine or Russia right now. There are currently a number of students from both Ukraine and Russia here at JU. Students who are or may become affected by the events in Ukraine can receive support from our Student Health team. Student Health offers individual counselling for students in crisis and support for mental well-being.
https://ju.se/student/service/studenthalsan/kontakta-oss.html
Jönköping University is also suspending their current cooperation with partner universities in Russia.
Co-workers
Employees who are affected by the events and who are in need of counselling support can receive help from JU's occupational health provider. Initial contact in this case should first be made with an employee's direct manager.
Developing worldwide situation
Worldwide events are developing at a fast pace. To keep up with developments, you can find the most current information from the Swedish authorities at krisinformation.se.
The deteriorating security situation in our surrounding world - krisinformation.se