JU students Swedish student champion in equestrian sports
The weekend of 13-15 May, the equestrian sports Swedish Championships for Students was arranged in Uppsala. This year, two students from Jönköping University (JU) participated - and it was a success with one team gold and two individual medals.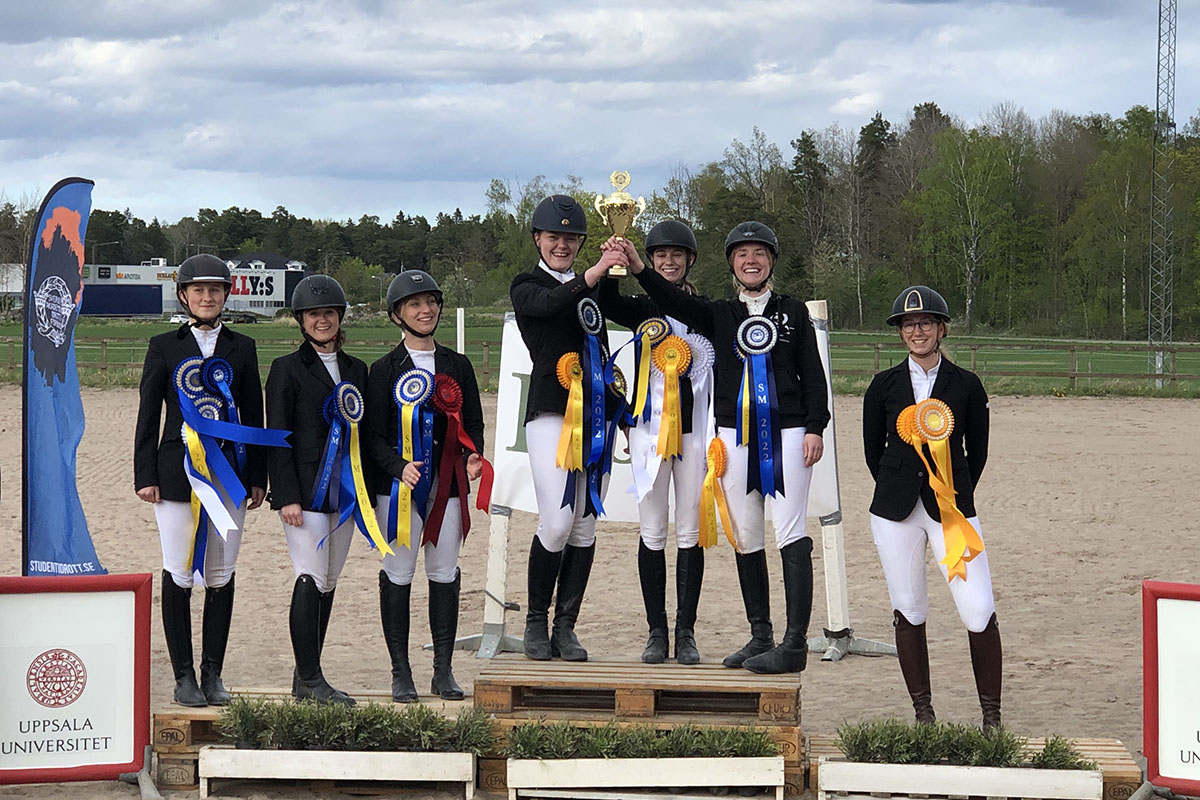 In the championship, JU was represented by Sarah Kohl, a second-year student at Sustainable Supply Chain Management at the School of Engineering (JTH) and Sophie Wiedemann, studying on her third year of Public Relations at the School of Education and Communication (HLK). They competed in the student-SM for JUSA EC, the equestrian section of Jönköping University Sport Association (JUSA) at Jönköping Student Union.
The team, which also consisted of Karin Björnsson who studies at Linköping University, but is a member of JUSA EC, won team gold in dressage - but also took second place in the combined class (dressage and show-jumping) and third place in show-jumping.
In addition to the team medals, Sara Kohl won the bronze in the combined class and Karin Björnsson won silver in dressage.
The student championship in equestrian sports is arranged every year with competitions in dressage and show-jumping. In the championship, the competitors ride on horses provided by the organiser - i.e., they compete on horses that they have never met before.