JU-student wins silver at the Swedish National Skills Competition.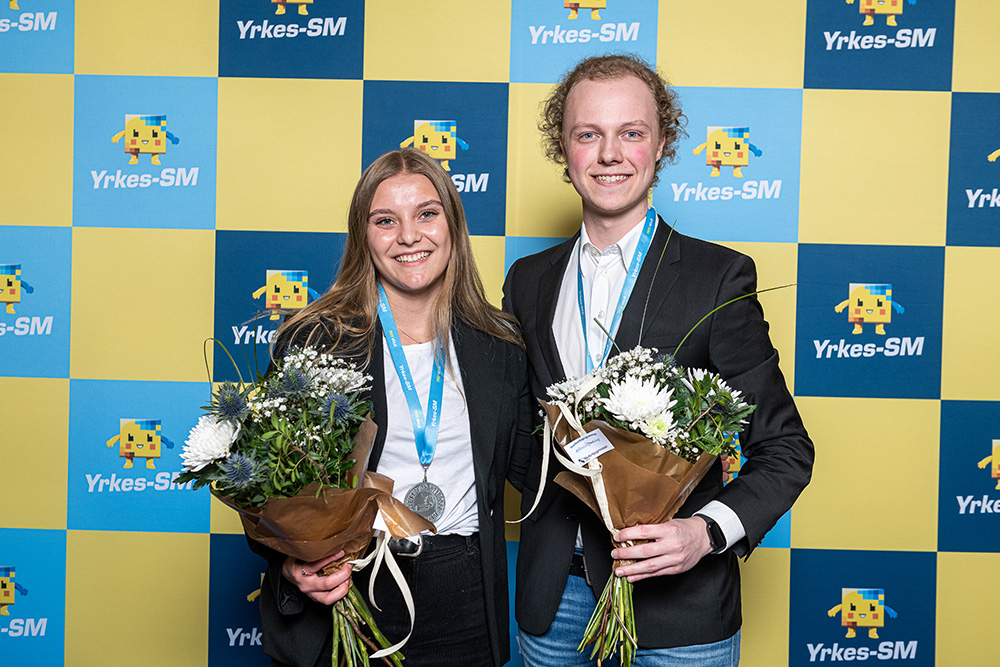 On 10th–12th of May, JU-student Alexander Aronsson competed at the Swedish National Skills Competition in Växjö. After a nail-biting finish, he finished at a well-deserved second place.
Alexandar Aronsson, student at the School of Engineering (JTH) at Jönköping University (JU), competed in the Entrepreneurship and Business Development category along with teammate Saga Persson from Lund University. Over three days, the students worked to produce a business idea and a marketing strategy, and then presented this to a jury.
The key to success
The case came from ICA Sweden, with the task being to create an innovative and profitable store concept that would be able to withstand the retail industry's challenges: a changing demographic, sustainability, digitalisation, and globalisation. The competition was divided into five modules that were to be completed in a given timeframe, with no information given about the contents of the coming modules. The key to success, according to Alexander, was to do a rigorous background check, and to continuously analyze the available modules.
A silver medal is not a gold
According to Alexander, the competition was high. After the final pitch, the jury had to deliberate several times before naming a winning team. Both teams in the finale maintained a surprisingly high level of quality, and choosing a winner was, admitted the jury, one of the hardest things they had had to do.
- I am disappointed of course, a silver medal is not a gold. But at the same time, I think that we delivered a solid solution that I am very proud of, said Alexander.
The experiences from the competition were many. Some of Alexander's strongest impressions came from the people he met during the competition, and they opened his eyes to professions and industries he was previously unfamiliar with. But the biggest lesson was to never forget the end consumer.
- If you solely focus on the solutions, you may forget for whom you are doing the work for. That is something I will carry with me when I run my own companies, he concludes.