Congratulations to all 1,800 newly graduated students
On Friday 10 June, the graduation ceremonies were held for the School of Education and Communication (HLK) and the The School of Health and Welfare (HHJ). The week before, on Friday 3 June, The School of Engineering (JTH) held its graduation ceremony and Jönköping International Business School (JIBS) on Saturday 4 June. JU congratulates all the graduates and wishes them good luck for the future!
This year about 1,800 students graduated from Jönköping University (JU). The four schools HHJ, HLK, JIBS and JTH had their own graduation ceremonies for students who completed their bachelor's or master's degree. Since the pandemic put a stop to physical graduation ceremonies for the past two years, there was now a festive, joyful and cheerful atmosphere among all the happy students and proud families and friends in the audience.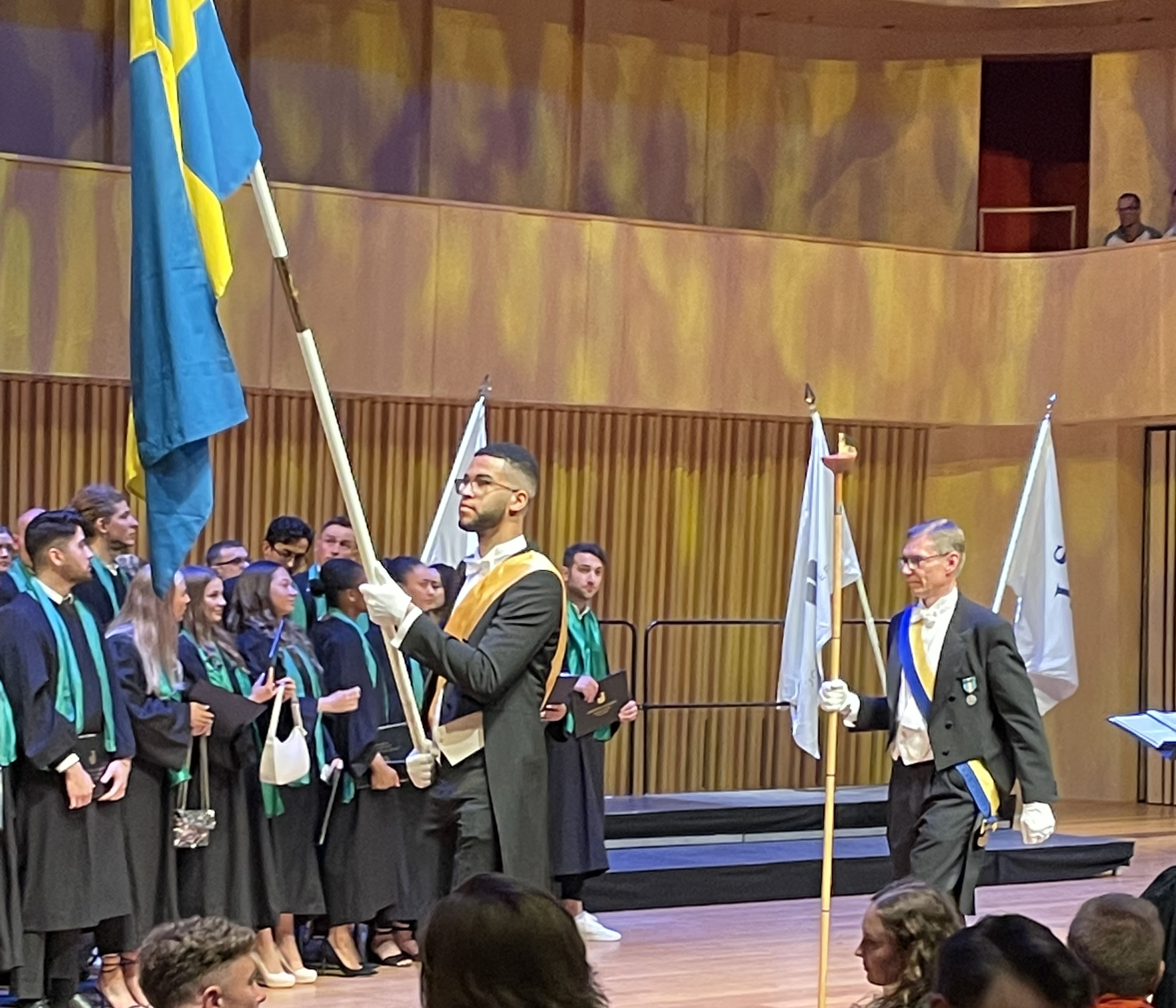 "It feels fantastic, says Johan Lazar, who read Network, Infrastructure and Cyber-security at JTH. After the summer, he will move to Stockholm, where a job as an IT security trainee awaits. "It is a fun and exciting journey that awaits," he continues, "but I will always remember student life here at JU"
"It's great to have finished studying and to have a bit of a break. I have a job waiting for me, which starts in September. I am a bit nervous, but the future feels exciting as well!" says Stella Kourie, graduate of the International Management programme at JIBS.
JTH and HLK held their graduation ceremonies on campus. JIBS celebrated at Spira and HHJ in Pingstkyrkan.