Suicide Prevention Day arranged at Jönköping University
On 8 September, a the yearly Suicide Prevention Day was arranged at Jönköping University (JU). The participants listened to lectures from researchers, Student Health Centre, JU Chaplaincy and the Fire and Rescue Service, about how they work with and are affected by suicide prevention in different ways.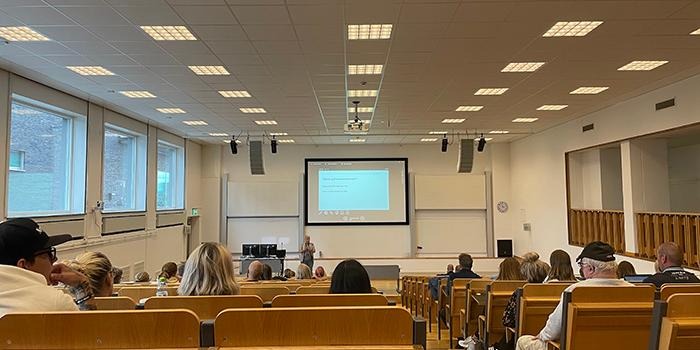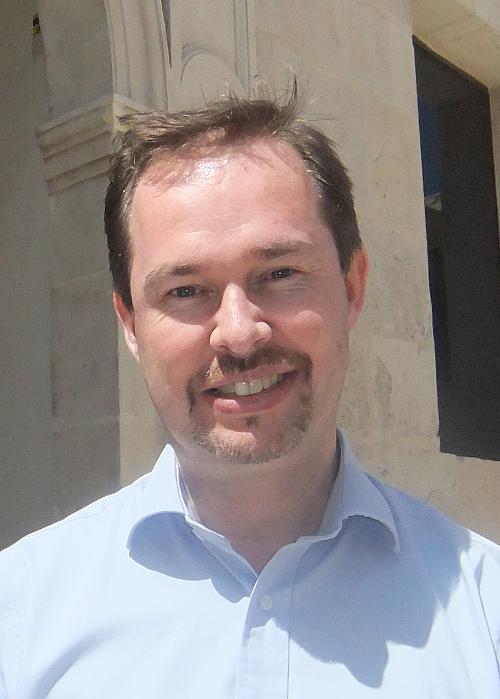 Karl Hedman at the Department of Social Work at the School of Health and Welfare is the organiser for the Suicide Prevention Day. For over 27 years, he has conducted research on how psychiatry, healthcare, social services, and public protection organisations work with suicide intervention, prevention and crisis support in Sweden and the US.
Every year, about 1400 cases of suicide and suspected suicide are discovered, and over 7000 people are hospitalised for suicide attempts or intentional self harm in Sweden alone. There is a public perception that young, white women from the middle class are the primary victims of self-harmful behaviour. Though, according to Nina Gunnarsson, lecturer in social work, self harm affects people from all age groups, genders and life situations.
Nina Gunnarsson insists that conversation about mental illness needs to be dedramatised, so as to decrease the topic's shameful perception, which leads to more people daring to open up. An opinion that Morgan Miledal, public health coordinator, shares.
"It is important to create a culture where it is okay to talk about feeling down," Morgan said.
According to statistics from the Rescue Service, you save around 90 percent of the people who are noticed and receive help.
"It is important to tell someone how you feel. If you feel down and tell someone, you may get the opportunity to change perspective and have a moment's rest from dark, dwelling thoughts. When you tell a fellow person how you feel, you put your thoughts into words and describe the issues you face, which helps people to help you. It is also important to have self-compassion, both as a person with suicidal thoughts and as a fellow person who help someone with these thoughts," Karl Hedman explains.
Speakers:
Karl Hedman, doctor, Department of Social Work, School of Health and Welfare
Nina Gunnarsson, lecturer, Department of Social Work, School of Health and Welfare
Jackline Edén, Suicide Prevention Coordinator, Rescue Services, Jönköpings kommun
Morgan Miledal, Public Health Coordinator, Höglandets räddningstjänstförbund
Emelie Wettermark, priest at JU Chaplaincy
Marie Böwing-Lindström and Ann-Louice Jorikson, CBT-counsellors, Student Health Care
Are you in need of help?
Do you, or someone close to you, feel unwell? Find helpful services here:
Student Health Care
1177 Health Care Provider
1177 Jönköping

External link, opens in new window.
Mind Sweden - Suicide Prevention
https://mind.se/hitta-hjalp/sjalvmordslinjen/

External link, opens in new window.
Suicide Zero
https://www.suicidezero.se/fa-hjalp

External link, opens in new window.