JU professor dines with the royal family
On Friday, January 20, the royal family hosted Sverigemiddagen (Sweden's royal dinner) at the Royal Palace. This year's dinner opened the jubilee year 2023, which marks HM the King's 50 years on the throne and the 500th anniversary of the crowning of Gustav Vasa as King of Sweden. One of the invited guests was Charlotta Mellander, Professor in Economics at Jönköping International Business School.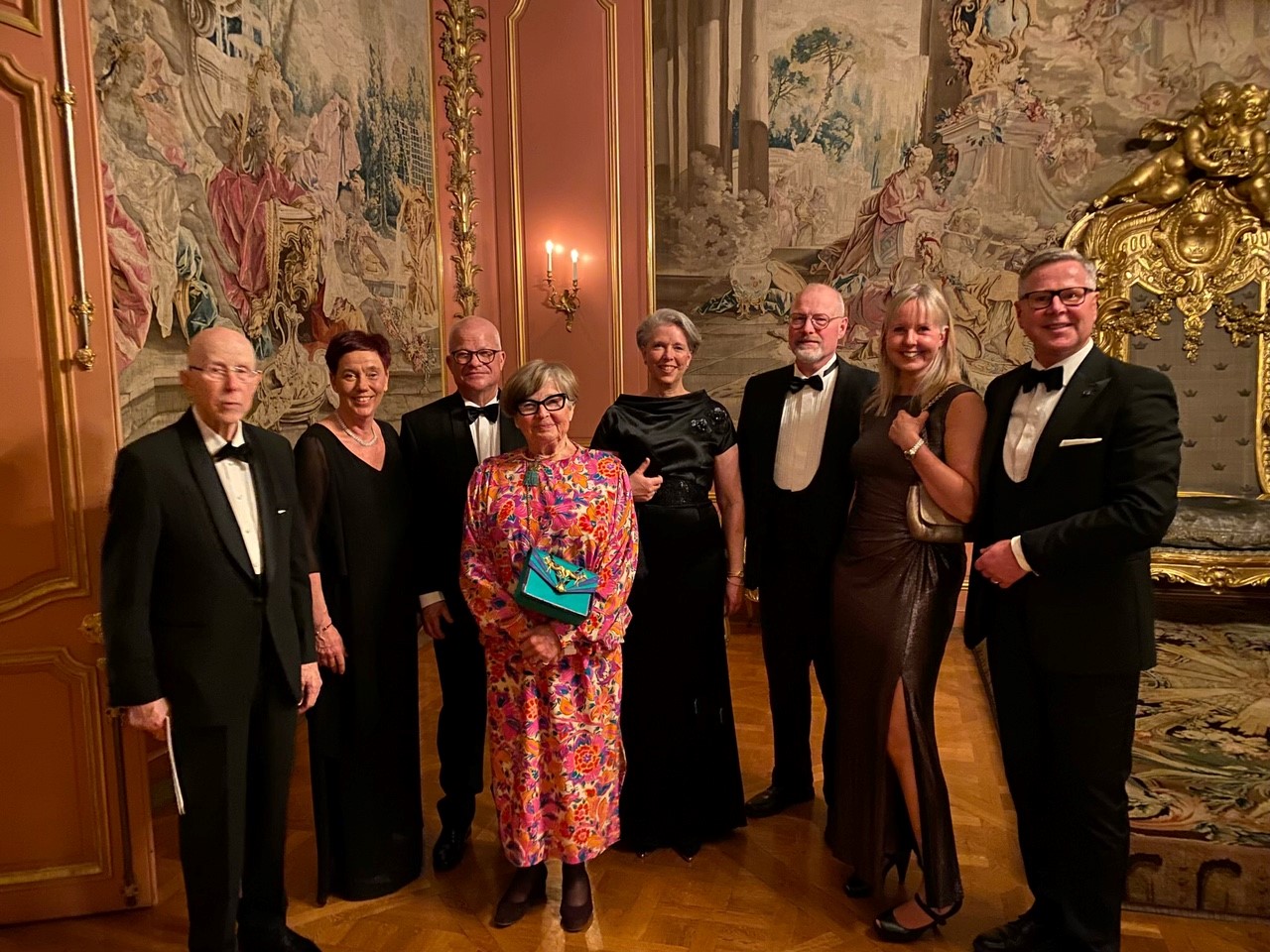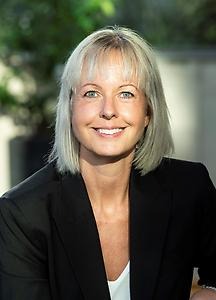 Sverigemiddagen was introduced in 2013 on the occasion of HM the King's 40 years on the throne. The dinner was held to recognize people who have made significant contributions locally, regionally, or nationally. Selected guests from Sweden's counties, including all the county governors, are invited to the dinner at the Royal Palace in Stockholm. Before the dinner, the governor of each county was tasked with sending proposals for people who had a considerable influence on the county's community development during HM the King's 50 years as monarch. The king then made the final selection of those to be invited. Charlotta Mellander was one of the evening's guests, and she feels honored and happy to have been selected.
"Of course, it feels like a great honour to be allowed to join such excellent company where so many people have done interesting things. I am immensely grateful to Jönköping County Governor Helena Jonsson, who allowed my nomination for the dinner," says Charlotta.
During the evening, the 200 guests enjoyed a concert in the Rikssalen at the Royal Palace. The concert ended with the Swedish 'army's military band performing, for the first time, a newly written anniversary march that had been written in honor of King Carl XVI on the occasion of his jubilee year. The dinner, created by Chef of the Year 2022 Jessie Sommarström, was, of course, the main event and began with a speech by the king. According to Charlotta, the speech was fun and well-received by the guests. Among other things, HM the King referred to the dinner as "a nice break from the usual cosy Friday night in" but at the same time urged his guests to return to regular work on Monday - "because without you, Sweden will stop".
Exciting mix of people
Charlotta enjoyed the mix of people at the dinner. At her table was Riksmarskalk Fredrik Wersäll, composer Erik Berndalen, County Governor of Västernorrland Berit Högman, organic farmer Ingvar Pettersson, the head of Linköping Science Park, Linda Miranda, First Lady of the Court, Countess Anna Hamilton and Thomas Jonsson, who is married to the municipal director of Skellefteå, Kristina Sundin Jonsson.
"It was a mix of people doing exciting things in each county. We talked about everything under the sun during dinner. Of course, also about my research and everything exciting we do at Jönköping University," says Charlotta.
She sums it all up as a very nice and well-arranged event.
"The royal family gave a very pleasant impression. And being at the Palace was a fantastic experience! The building has such an old history, and the interiors are stunning. The whole evening was well arranged, and the program and the guests were interesting," concludes Charlotta Mellander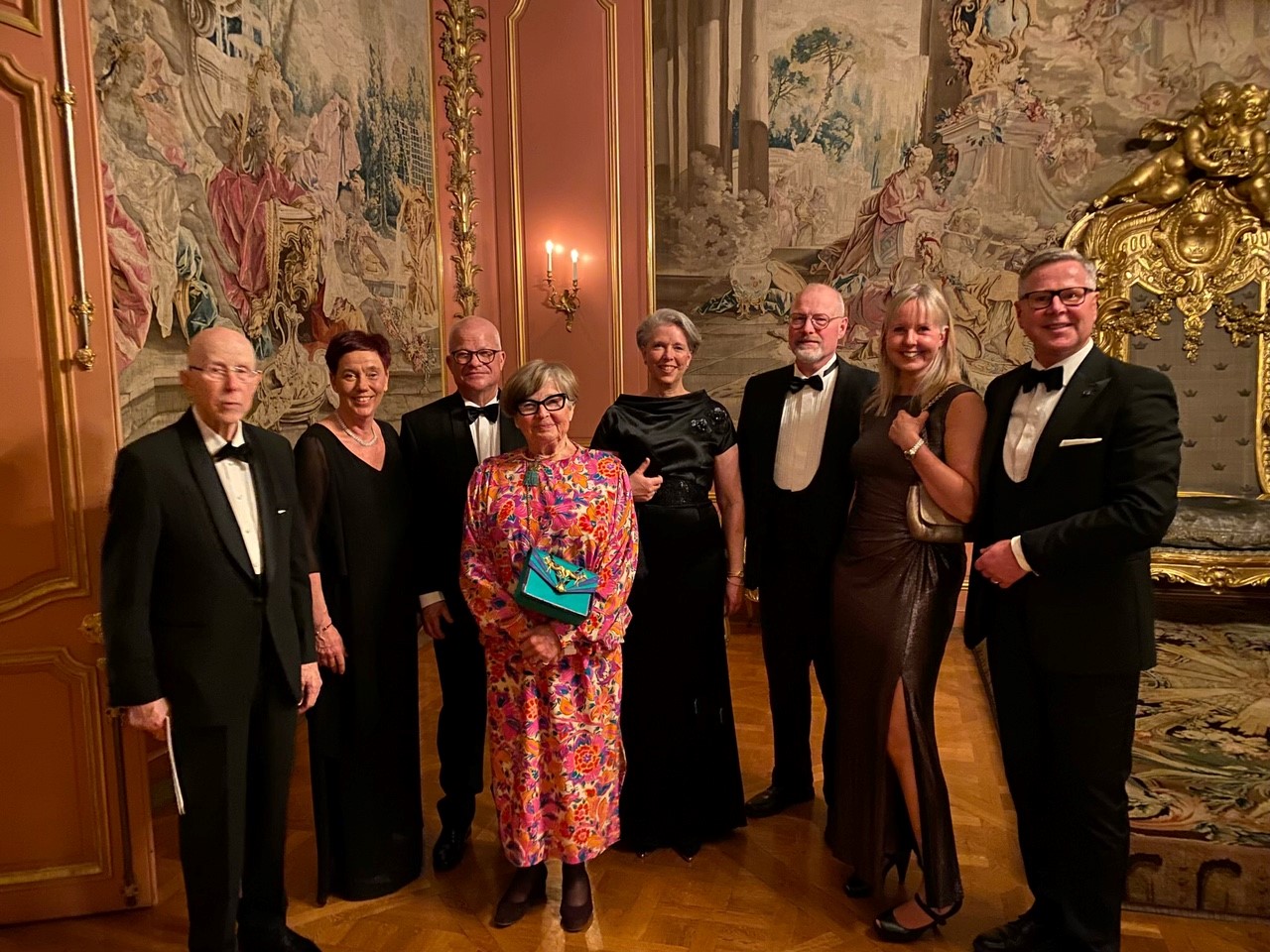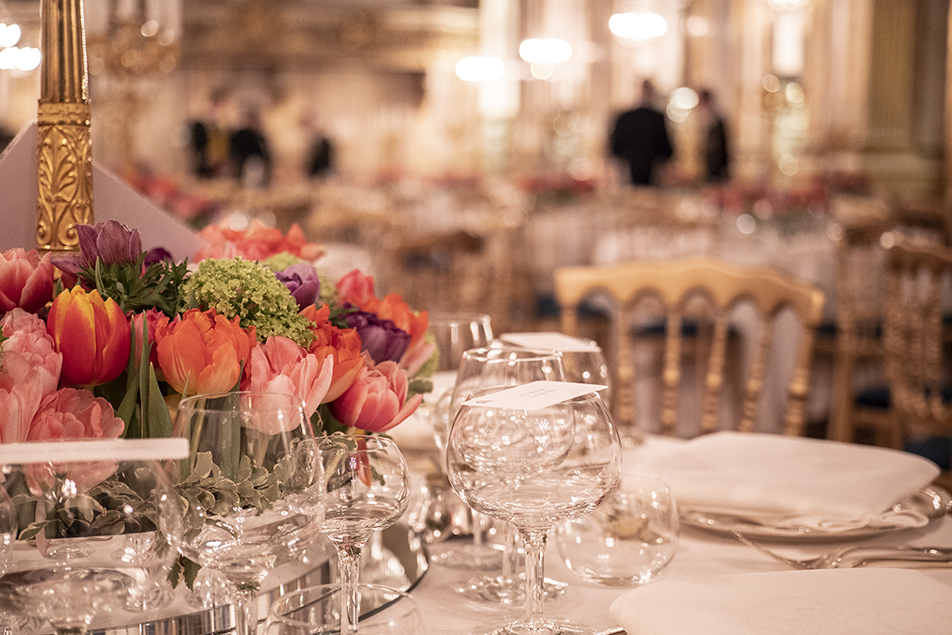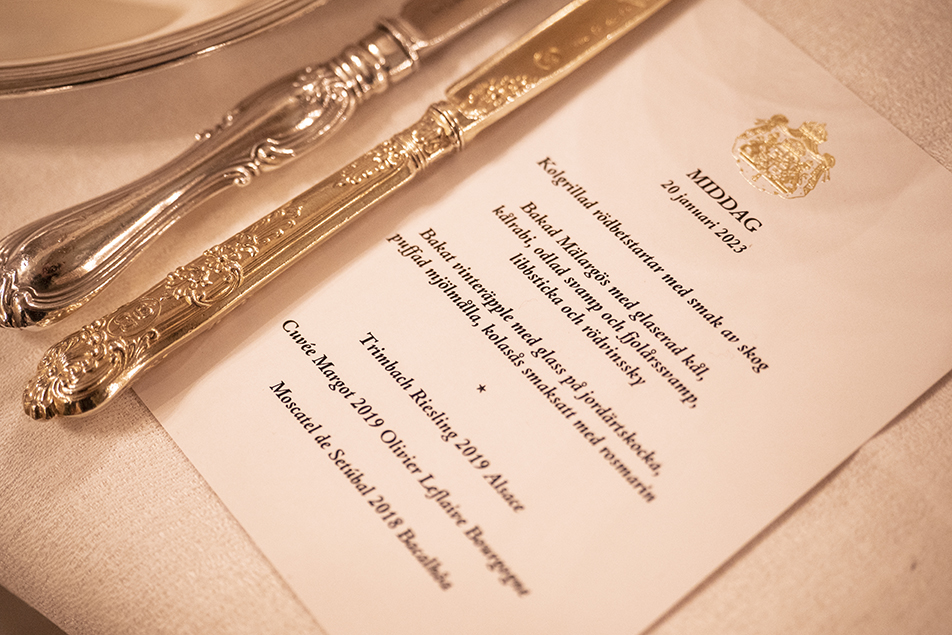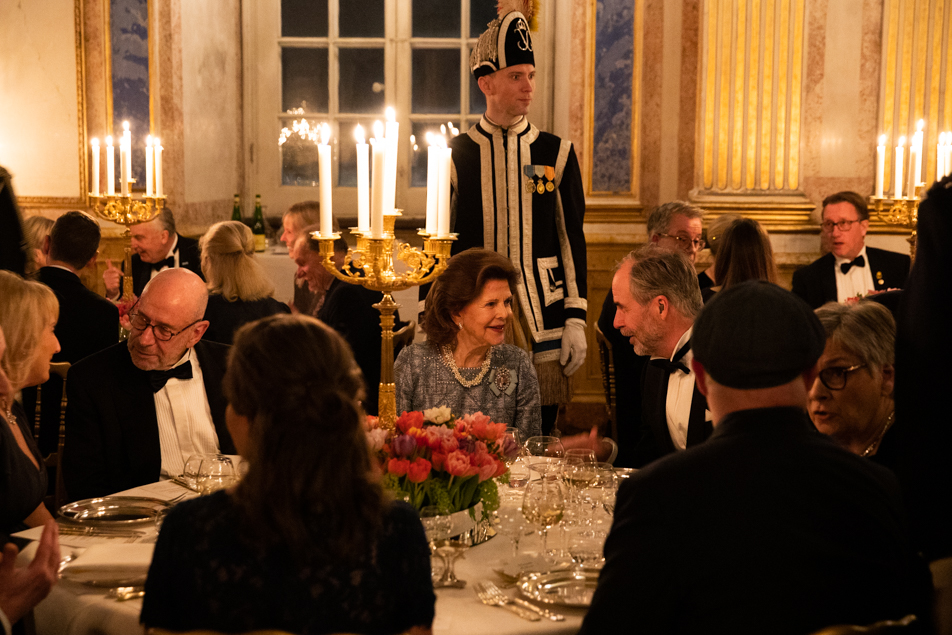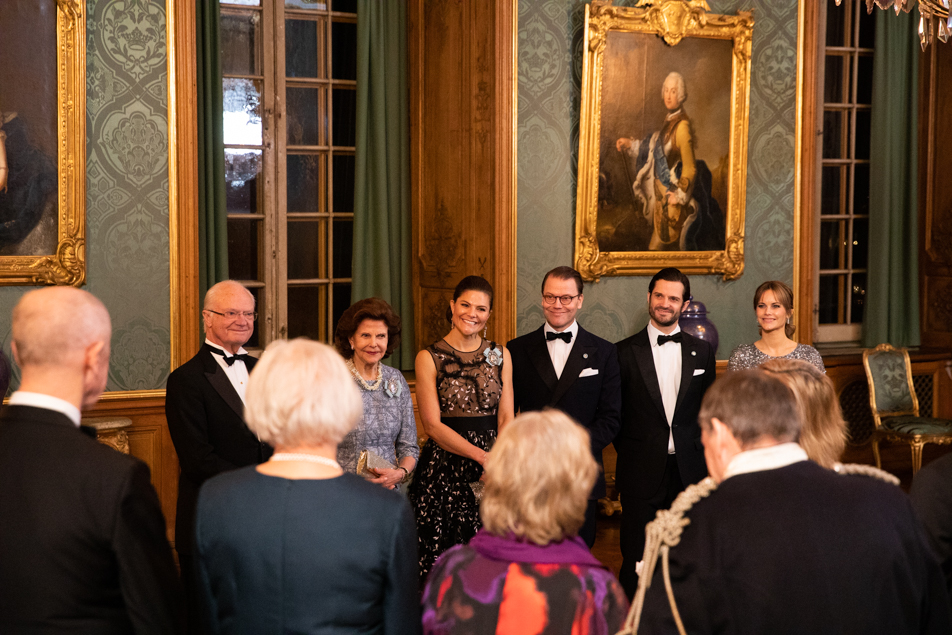 Photo: Jonas Borg/Kungl. Hovstaterna, Sara Friberg/Kungl. Hovstaterna
Guests Jönköping County:
County Governor Helena Jonsson and Mr Göran Johansson
Colonel Michael Ginér, Head of the Armed Forces Security Inspectorate and Mrs Catharina Ginér
Honorary Doctor Christina Hamrin, Hamrin Foundation and Major Lars Swärd
Professor Charlotta Mellander, Jönköping University and Mr Magnus Mellander